This webpage was created and published by Market Forces. It is not affiliated with CIMB or The "Cooler Earth" Sustainability Summit.
CIMB is risking its sustainability credentials by funding a coal giant.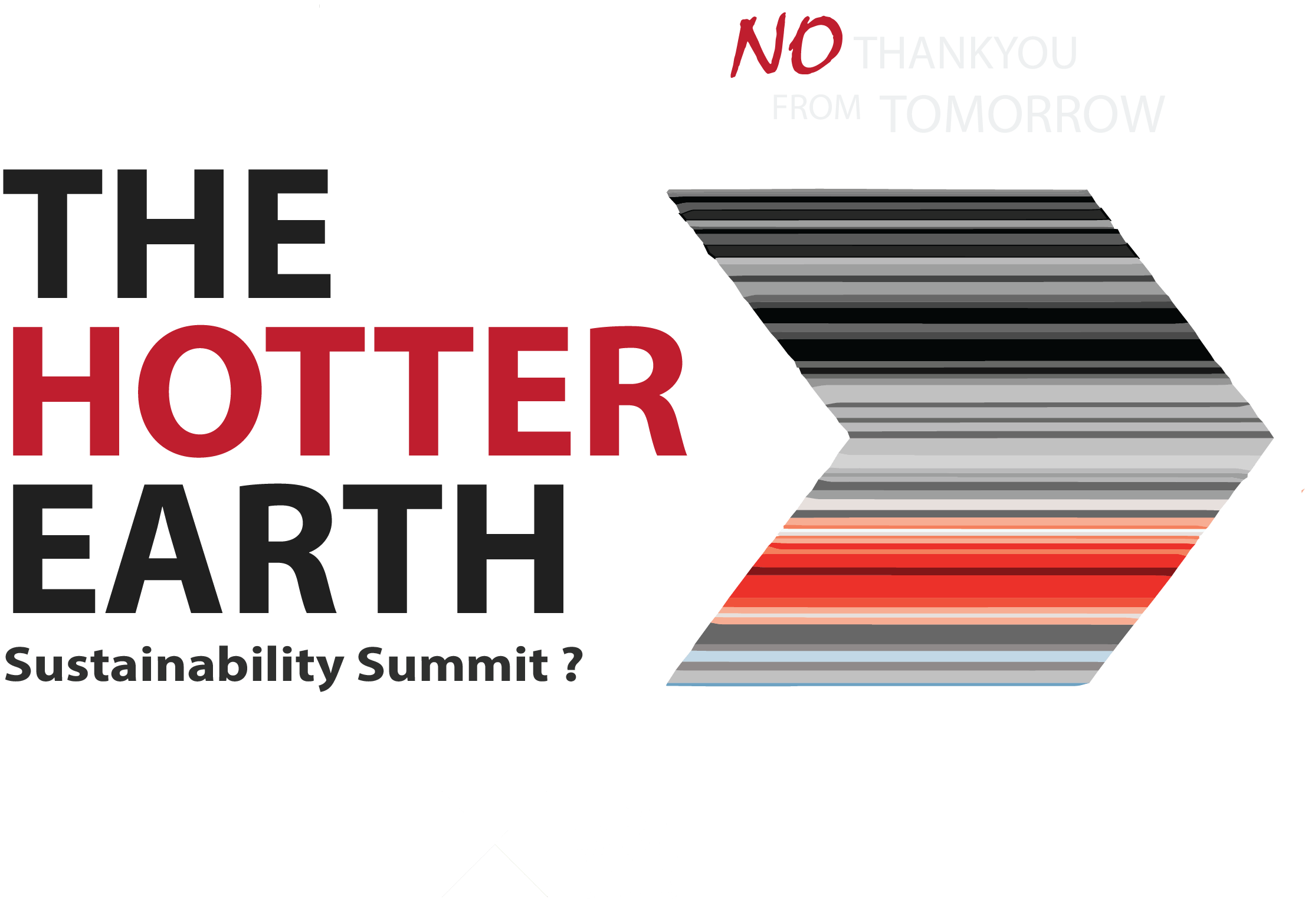 CIMB is hosting The Cooler Earth Sustainability Summit 2022 while funding Adaro, a coal company whose operations are leading to the production of emissions we cannot afford. Assuming all Adaro's thermal coal reserves are combusted and all metallurgical coal reserves are used in the steel industry, the potential emissions of Adaro's coal reserves is 2.18 GtCO2-e, almost equivalent to the annual emissions of India[1]Potential emissions from coal use are estimated using Australian National Greenhouse Accounts Factors .
If CIMB truly supports a "just transition" and a safer planet as the conference suggests, the bank must rule out funding to Adaro.
Adaro's business as a thermal coal miner with little indication of a plan to transition threatens climate goals
Funding Adaro would be against CIMB's own climate policy
CIMB is trying to be a climate leader by organising The Cooler Earth Sustainability Summit, but aligning with Adaro threatens this reputation
Adaro's business plan threatens climate goals and people's lives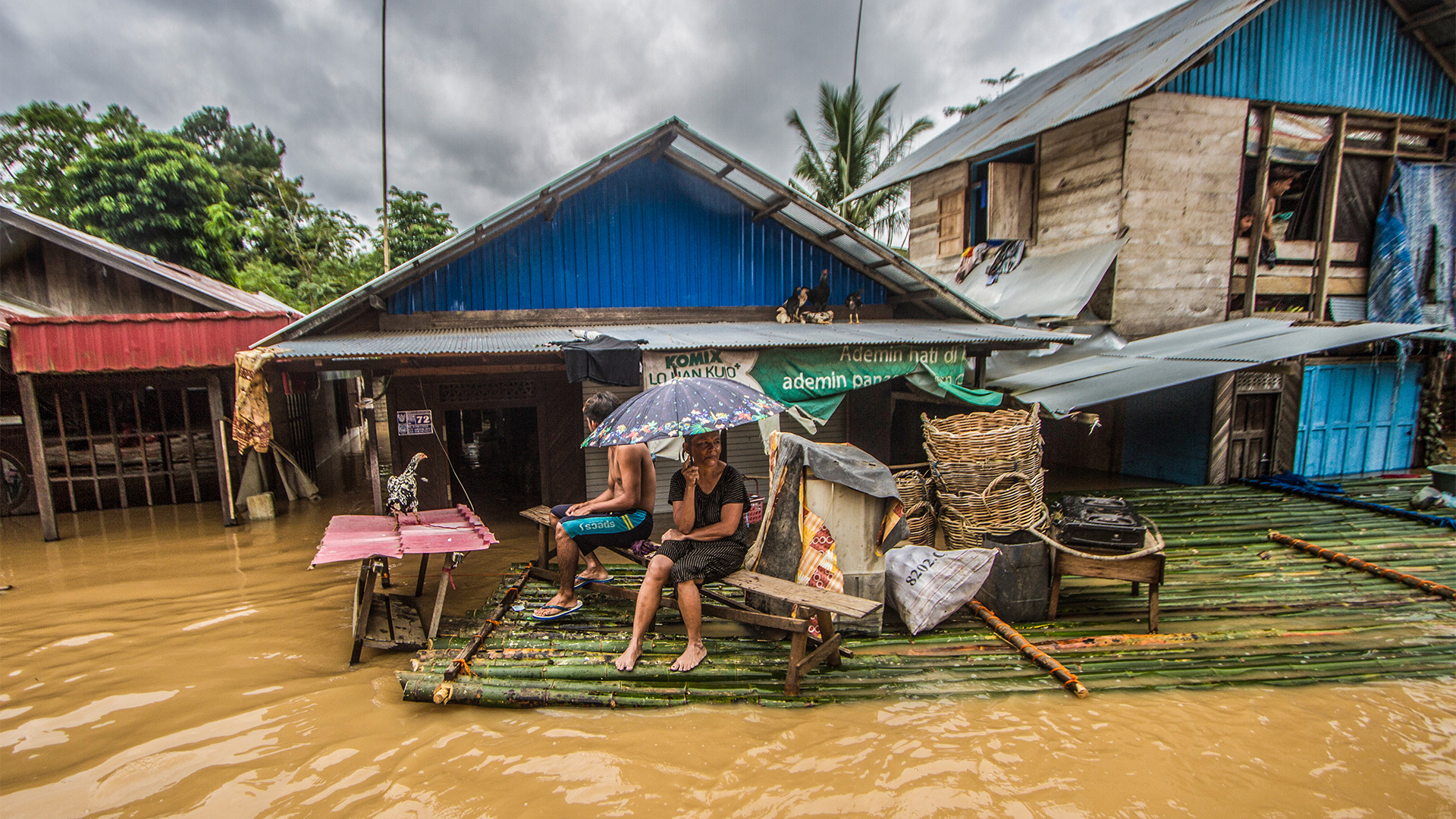 Image: A woman holds an umbrella as she waits with her family to be evacuated by the rescue team on a bamboo raft in front of her flooded house in South Kalimantan, Indonesia. The flooding has been linked to massive land clearing for palm oil plantations and coal mining activities in South Kalimantan. © Putra / Greenpeace.
Adaro Energy Indonesia (Adaro) is a pure-play coal company without any plans to reduce coal reliance anytime soon. In 2021, it derived 96% of its revenue from coal while the remaining revenue was derived from coal logistics and services. Despite evidence from the International Energy Agency (IEA) and other experts that the decline and eventual phase-out of coal by 2050 are necessary to meet climate goals and a recent IEA study which cast doubt on the long-term prospects of Indonesian coal exports, Adaro insists that global coal demand will sustain in the long term at least until 2050. 
Adaro's mining activities are linked with deadly flooding in Kalimantan. In January 2021, South Kalimantan region of Indonesia was hit by a massive flood that killed 21 people, displaced 63,000 people from their homes and affected at least ​​342,987 people. Apart from extreme rainfall, the floods have been linked with degraded land in the water catchment area. Adaro operates one of the largest coal mines in South Kalimantan and is one of the mining companies that caused the degradation of the Barito river's water catchment areas. According to the Indonesian Forum for the Environment (WALHI), there are nine flooded areas around Adaro's concession.
Since 2006, CIMB has provided USD$250 million to Adaro and its subsidiaries. Last year, CIMB was part of a credit facility agreement of US$400 million to Adaro's mines.
Recently DBS Bank and Standard Chartered Bank both advised that they would no longer be funding Adaro.
CIMB is failing its coal policy
In December 2020, CIMB committed to phasing out coal from its portfolio by 2040 and will prohibit asset-level or general corporate financing for new thermal coal mines as well as expansions. Despite this commitment, CIMB still took part in a US$400 million loan syndication to Adaro's mines in April 2021. 
CIMB's latest coal policy in 2022 states that it will not engage with clients involved in coal, specifically in "project financing and any forms of asset-level or general corporate financing as well as capital raising that are specified as being for greenfield thermal coal mines."
According to Adaro's 2021 Annual Report, it was exploring new coal in an undeveloped greenfield acreage in East Kalimantan through its subsidiary. These greenfield mining areas cover around 34,000 hectares with estimated coal resources of 3.3 billion tonnes, making the areas the largest undeveloped deposits of low calorific value coal. 
Despite CIMB's restriction on greenfield thermal coal mines, the bank has not made any commitment to stop providing support to Adaro.
CIMB shouldn't be supporting an industry that is threatening our livable future. If CIMB really understands that significant, systemic and business changes are urgently needed for a livable future, as it claims in the materials for its Cooler Earth Sustainability Summit, then CIMB must stop funding and supporting Adaro, a company that is exploring new coal without any plans to stop extracting coal.