Thanks for taking action!
Your message has been sent telling the banks 2 degrees means no new fossil fuels.
Please help us spread this campaign by sharing these posts on social media.
According to our latest findings, Australia's Big Four banks are lending billions to projects that expand the fossil fuel industry despite promising to help limit global warming below 2°C. Take action: tell the Big Four banks to stop funding fossil fuels! https://t.co/Q8yUFP2Ma0 pic.twitter.com/DzYbQciU1d

— Market Forces (@market_forces) May 31, 2018
Market Forces relies on the donations of our generous supporters to continue our fight to get money out of dirty fossil fuel projects.

If you are able to support our work by becoming a donor, please click the button. You can also request a call to donate over the phone.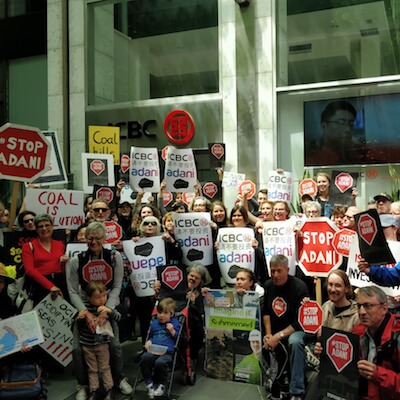 ---
Make even more impact
[cs_the_grid name="Take action"]