Thanks for taking action!
Your message has been sent to your super fund, asking how it is managing climate risk.
Mark needs your help!
Please donate to support Mark's legal battle against one of Australia's biggest superannuation funds over climate change.
Donate here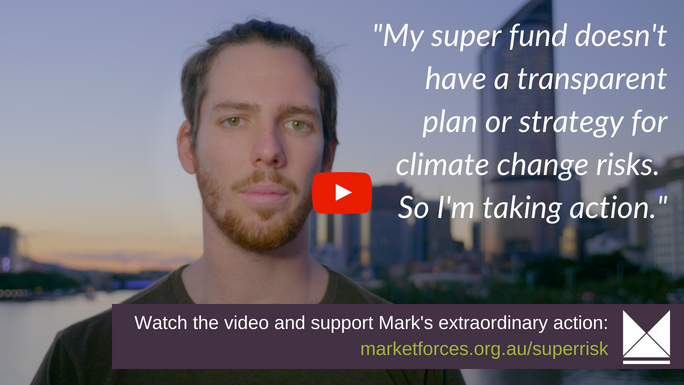 Please share these posts on social media to help spread the word about this campaign.