TELL WESTPAC: NO LENDING TO NEW FOSSIL FUELS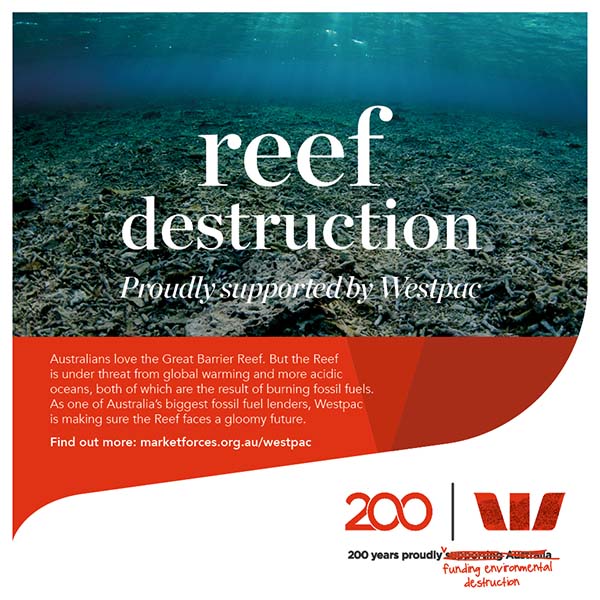 Tell Westpac: no lending to new fossil fuels
Westpac is the only major Australian bank to have not distanced itself from the controversial Adani Carmichael coal mine, which threatens the health of humans, the Great Barrier Reef and even our chances of a stable climate.
Westpac is working on a climate change policy update – we need people to let the bank know that if it wants to be taken seriously on climate change and sustainability, that policy needs to rule out support for any new fossil fuel projects, like the Carmichael mega mine.
Members of the public, customers and shareholders of the bank all need to help get Westpac over the line with this policy update. Take action today – fill in the form and send your message to Westpac that they need to get out of dirty fossil fuels.