Get involved with Market Forces
If you'd like to find out more about volunteering for Market Forces please fill in the form below and we will get in touch with you shortly.
We'll chat about what we have going on at the moment and also find out a little bit about your aims and motivations. Then we can try to work out the best way for us to work together.
In Melbourne? Then come along to our volunteer meeting on Monday 6 March, 5.30-7.30pm. RSVP and find out more here.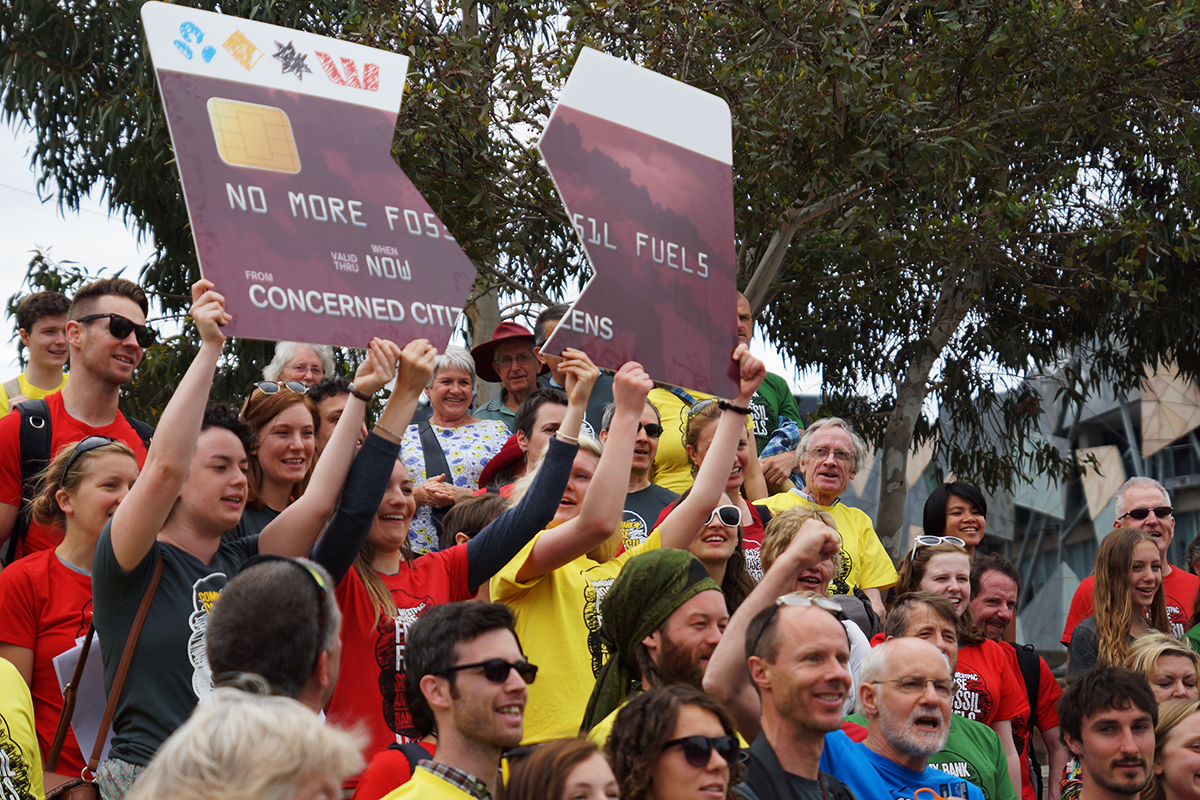 ---
Positions available
Digital Campaigner
We're looking for an experienced and canny digital campaigner to join our team and help us win campaigns to kick environmental destruction out of the economy through online channels. Full time position to December 2017. Click here for position description. Applications close 25 January 2017.
Research Assistant (Voluntary)
We are currently looking for a volunteer Research Assistant for 2-4 days per week in Melbourne. Click here to read the full description and apply. Applications close 29 January, 2017.
We like to be as active as possible in the anti-fossil fuel movement and wider community. We regularly hold our own events and public actions, and also contribute to those held by other groups. Of course, the more support we can get at these events the more powerful they are.
So visit our latest news page to keep up to date with everything we've been up to, what we have coming up and how you can get involved.