Thank you for donating to Market Forces!
At Market Forces, we achieve a lot with a little. But we couldn't do it without the support of generous people like you. Thank you for being a part of the movement to ensure our money is used to protect the environment, not damage it.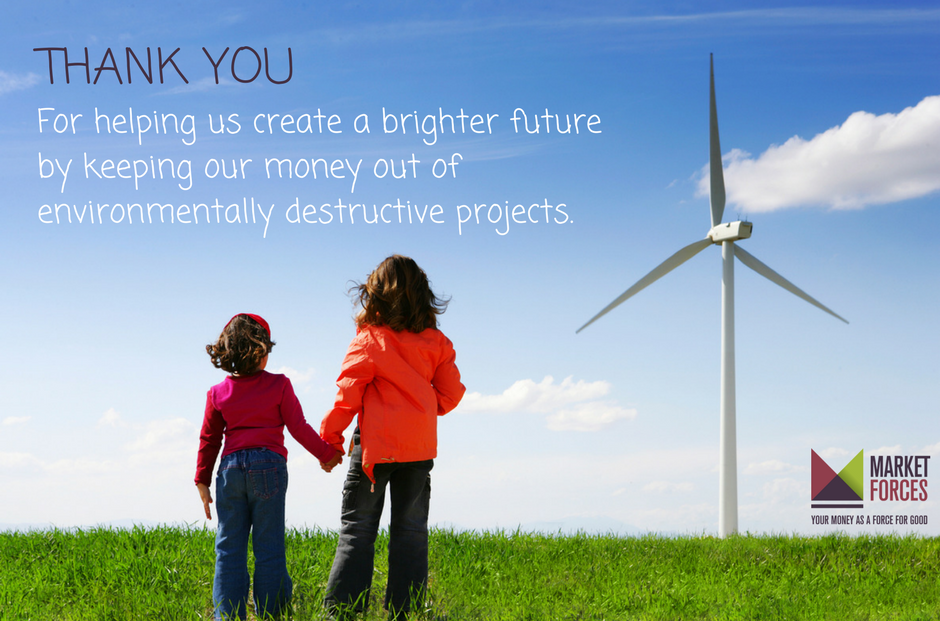 ;
Check out The Adani List - the companies that could make or break Adani's Carmichael mega mine, and take action.