COMING CLEAN ON CLIMATE RISK
Why Australia's companies must adopt the global TCFD climate reporting guidelines now
Not a day passes by without some dire news or warning of the global hazards of climate change. So it's hardly surprising that the campaign to make companies face up to the crisis and come clean on climate-related risks to their bottom lines  - and the world around them - is also hitting the headlines. From big-time fossil fuel polluters like ExxonMobil and Rio Tinto to insurers like QBE and Medibank - many household names are coming under increasing pressure.
Some countries such as France have even enshrined climate risk disclosure into law to help improve transparency. Here in Australia, however, we have a systemic lack of climate risk transparency from our biggest and often most highly exposed companies. Leading regulators and lawyers like Noel Hutley SC are now warning corporate Australia that it risks legal action if it continues to ignore demands for better reporting of such risks.
A crucial first step along this route is for companies to adopt recommendations put forward in 2017 by the Task Force on Climate-Related Financial Disclosures (TCFD), a G20 initiative. Below, we explain the background and details of the TCFD.
Use your shares to improve companies' climate performance
What is the Task Force on Climate-Related Financial Disclosures (TCFD) and why does it matter?
Background
The Task Force on Climate-Related Financial Disclosures (TCFD) is an initiative of the G20 Financial Stability Board (FSB),  which was set up after the 2008 financial crisis to try to avoid similar global market shocks.
In a 2015 landmark speech, FSB chair Mark Carney warned that "Shifts in our climate bring potentially profound implications for ... financial stability and the economy."
The European Systemic Risk Board has similarly predicted that climate change could wreak havoc on financial markets.
In response to such warnings, the Task Force was given the job of considering the physical, liability and transition risks posed by climate change, and to develop a framework for companies to disclose such risks to investors, lenders, insurers, and other stakeholders.
The Task Force's final recommendations in June 2017 were adopted by all G20 countries. Since then, over 240 organisations worldwide have backed its framework. This includes 150 financial institutions managing a combined AU$100 trillion in assets.
"Increasing transparency makes markets more efficient, and economies more stable and resilient."Michael R. Bloomberg, TCFD Chair
Climate accountability
The TCFD is a landmark set of voluntary reporting rules for companies to formally incorporate climate risk disclosures into their annual financial reporting - making them accountable for the accuracy of their claims to shareholders. It covers four key areas, outlined in the graphic here and below.
What does the TCFD mean for investors and companies?
---
The TCFD recommendations give investors a solid framework to help analyse a company's exposure to and management of climate risk. This allows them to make more informed decisions about where to put their money. In turn, companies are incentivised to better consider and reduce the risk that climate change poses to their business long term.
The stakes are high. Companies that can't show how they plan to survive in a low carbon economy risk pressure from shareholders, notably divestment and even legal action.
Australian Securities and Investments Commission (ASIC) commissioner John Price has urged company directors to take seriously a leading barrister's opinion on how they might face lawsuits for failing to consider climate risk.
In late 2018 ASIC published a review of how companies across the ASX 300 index disclose information on climate change.
'High risk' sectors identified by TCFD for more robust reporting: 
• Finance
• Energy
• Transportation
• Material and Building
• Agriculture, Food and Forest Products.
We encourage companies and directors to carefully consider the TCFD's report, not just in the disclosure context, but as a key resource to assist in understanding, identifying and managing climate risk and opportunity.John Price, ASIC Commissioner
The 2°C scenario analysis - no more business as usual
---
'Scenario analysis' is arguably the most important of the G20 Task Force's recommendations.  It requires companies to model and disclose their own climate risks using different scenarios for how the world may deal with climate change, with a focus on the Paris Agreement 2°C goal.
Investors want to see details on how companies are planning for growing climate impact and whether they remain economically viable in 2°C world. 
So 'business as usual' is clearly not an option. Yet that's how corporate Australia seems to be acting. A 2018 Market Forces study discovered that only a handful of ASX100 companies disclose information on how their businesses would perform in a 2°C scenario. Most don't even mention the TCFD recommendations let alone implement them.
Companies that disclose 2°C warming scenario analysis: AGL Energy, Aurizon Holdings, BHP Billiton, Oil Search Ltd, Santos and South32.
Only two of the big four Australian banks, ANZ and Westpac, disclose limited scenario analysis.
---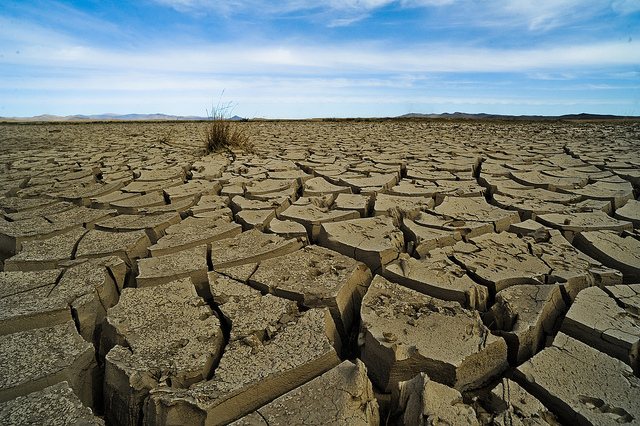 Percentage of ASX100 companies with high climate-risk exposure that disclose 2°C scenario analysis
Who has adopted the TCFD so far in Australia?
Pledging to adopt the TFCD recommendations is a positive first step, although many ASX100 companies claiming commitment still haven't given any concrete timeframes for implementation.
Here's a snapshot of how some of the biggest names are faring so far on the TFCD code:
Adoption of all TFCD recommendations: only AGL Energy and Stockland have achieved this.
Most comprehensive disclosure:  ANZ, Aurizon, BHP Billiton, Santos, South32, Westpac.
Partial disclosure:  CommBank, NAB, Origin Energy, RioTinto.
Recent adopters: Macquarie Bank moved from pleading ignorance about the TCFD in July 2017 to committing in 2018 to adopt all its recommendations by 2019.
ASX100 companies with no scenario analysis, emissions reduction plans or targets as of 2018:
AMP Ltd, Ausnet Services, A2 Milk Company, Boral, Bank of Queensland, Bendigo and Adelaide Bank, Bluescope Steel, Caltex ( at 2018 AGM said it needs 3 years to implement TFCD), Coca Cola Amatil, CommBank, Downer, Duluxgroup, Evolution Mining, Graincorp, Iluka Resources, IOOF Holdings, James Hardie Industries Plc, Macquarie Group, Medibank Private, Newcrest Mining,  Northern Star Resources, Oz Minerals, Perpetual Ltd, QBE Insurance Group, Suncorp Group, Wesfarmers, Westfield, Woodside Petroleum, Woolworths (has emissions targets but no plan).
Companies definitely not taking climate risk reporting seriously:
Sydney Airport's 2018 AGM provided one jaw-dropping moment when its chairman brushed aside a shareholder question about flood risks to runways by saying 'we're still above water' so 'we're in good shape'. The TCFD identifies transport as one of most highly exposed sectors  to climate change.
What Australia's regulators need to do
Australian regulators ASIC, APRA and ASX Corporate Governance Council have all stepped up their public rhetoric on the issue, and are taking steps to ramp up guidance and scrutiny around climate risk disclosure.
A September 2018 ASIC report found many companies were breaking the law by failing to adequately consider and disclose climate risk. This is perhaps unsurprising, given legal warnings that companies and their directors must consider climate change risks, and of course disclose all material business risks. But regulators are yet to clarify what specific climate risk disclosure is required of companies operating in even the most exposed sectors. We need:
Guidance clearly stating that companies exposed to climate change risks are legally required to disclose these as part of their financial reporting obligations.
A mandate for TCFD-compliant climate risk reporting for financial institutions and all companies operating in 'high risk' sectors.
"Some climate risks are distinctly 'financial' in nature. Many of these risks are foreseeable, material and actionable now."Geoff Summerhayes, APRA* Executive Board Member.
*APRA supervises banks, credit unions, building societies, general insurers and reinsurers, life insurers, private health insurers, and most of the superannuation industry.
G20 Task force (TFCD) Recommendations
Governance
Risk Management
Strategy
Metrics and Targets
The TCFD framework is an important development on another voluntary reporting system, the Carbon Disclosure Project ( CDP ), which only required companies to respond to CDP on a series of questions rather than include climate risk disclosures in their annual financial reporting to shareholders.
As a measure of the uphill battle we're facing however, by 2017 less than 40% of ASX200 companies had even bothered to get on board with the investor-led CDP initiative - 15 years after it was first set up.
On top of this, the sluggish response to adopt the new TCFD framework is clear evidence that Australia's top companies are failing to self-drive a culture of comprehensive climate disclosure.
It's high time our regulators made climate-related risk reporting mandatory.