Who's funding AGL?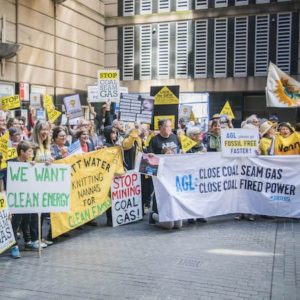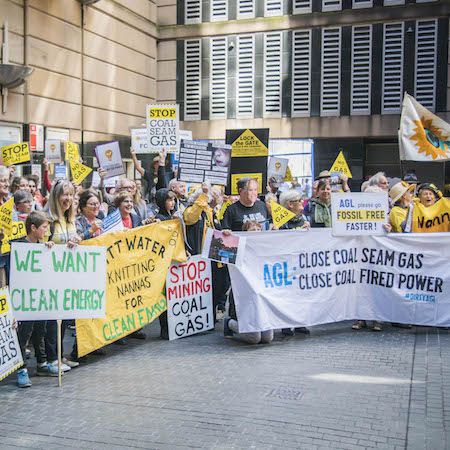 February 2015
AGL Energy is a major Australian energy provider, relying on coal, natural gas and coal seam gas (CSG) sources to produce much of its energy.
For a long time, the company actively invested in the exploration, development and mining of gas reserves, including destructive and dangerous unconventional gas projects like Gloucester Gas Project in the Manning Valley, NSW. In early 2016 AGL announced it was abandoning its natural gas projects in NSW and Queensland, which came as a massive relief to farmers and activists who had been resisting the projects for years.
Market Forces has taken a look into where some of the company's finances are coming from. Here we have provided details of some of the banks and institutions that are known to have financially supported AGL's operations up until 2015.
Banks
ANZ and National Australia Bank each contributed $300 million to a debt-refinancing package for AGL. Of this $600 million total, we know that $350 million was earmarked for AGL's purchase of coal fired power stations, while the remaining $250 million went to corporate refinancing of their gas operations.
On top of this, in 2011, each of Australia's big four banks – ANZ, National Australia Bank, Commonwealth Bank and Westpac – provided $72.89 million each as part of a major loan syndicate to AGL.
| Bank | Amount Loaned to AGL |
| --- | --- |
| ANZ | $372.89 million |
| National Australia Bank | $372.89 million |
| Commonwealth Bank | $72.89 million |
| Westpac | $72.89 million |
Super Funds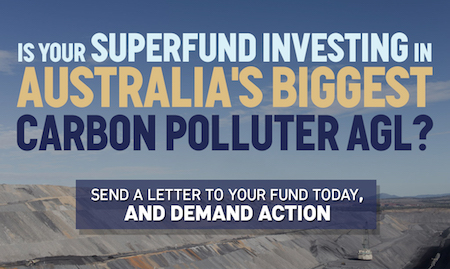 Chances are your superfund invests in AGL, Australia's biggest carbon polluter. AGL claims to be a climate saviour, yet plans to keep burning coal until 2050 — far longer than the climate can cope. Tell your fund to tell AGL that it has years, not decades, to clean up its act and get out of fossil fuels.
To see how where your super fund stands on fossil fuel investment, or for information on changing funds, visit Super Switch.
Shareholding
BT Portfolio Services Ltd., part of the Westpac group, holds over 4 million shares in AGL, at a total value of $56.54 million as of February 2015.
The Dirty 3
Market Forces contributed research to a GetUp! r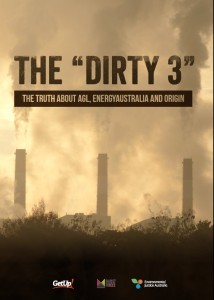 eport into Australia's three major energy companies, including AGL. Titled The Dirty 3, the report outlines the extent of AGL, Energy Australia and Origin's air pollution and carbon emissions. Click the image to download a copy of the report.