Switching Banks – 4 steps to fossil free banking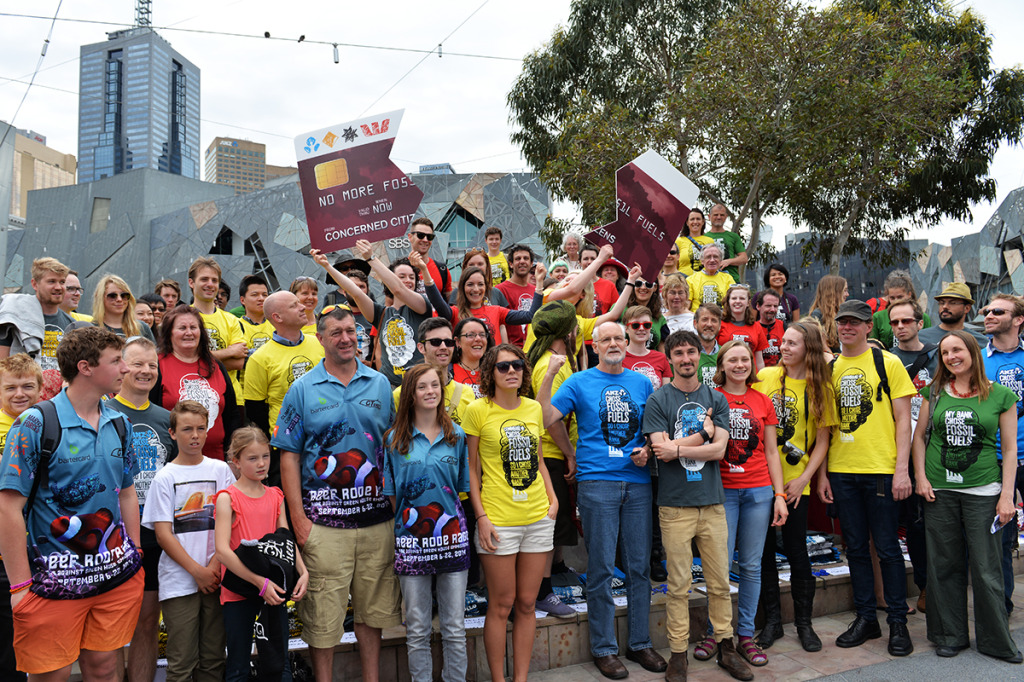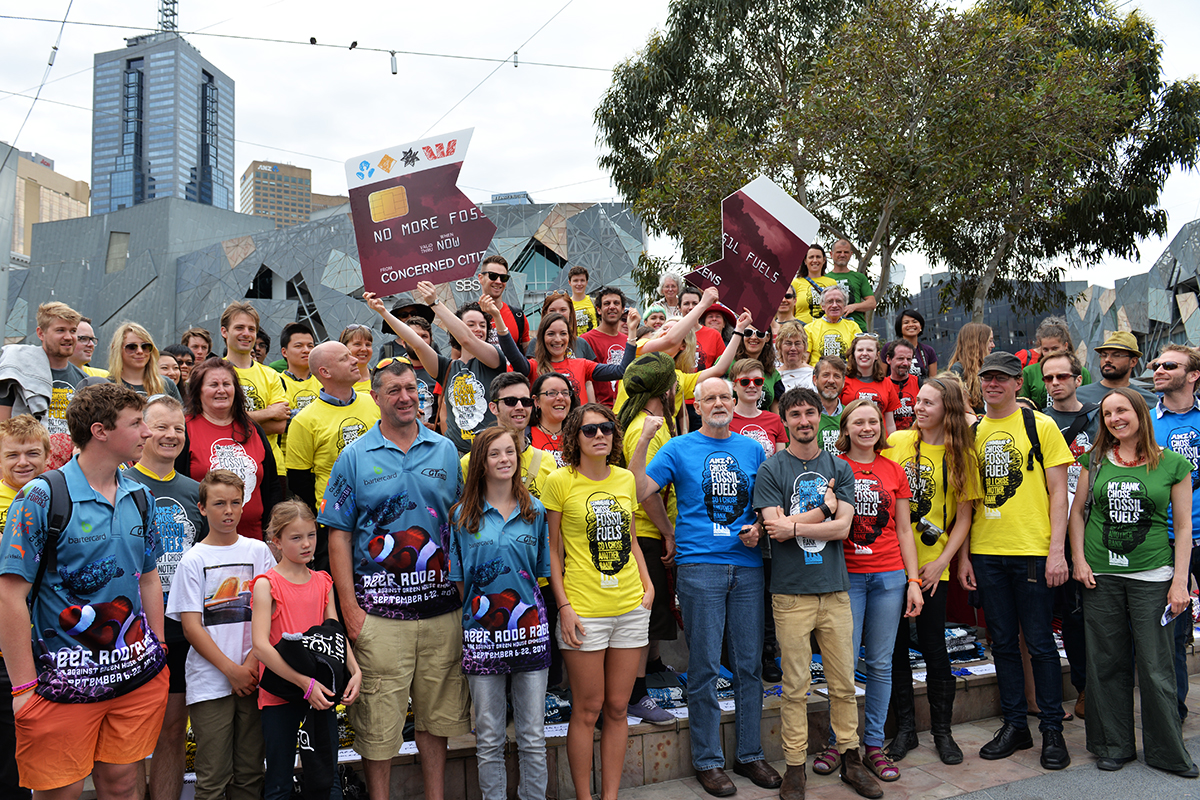 Since 2008 ANZ, Commonwealth Bank, NAB and Westpac have invested over $70 billion in dirty fossil fuel projects. Switching away from the big four banks is one of the most powerful personal actions you can take against fossil fuel funding. It's about aligning your money with your values and telling the big banks that if they choose fossil fuels you will choose another bank.
Market Forces has developed a four step process to help you through the bank switch journey and make the biggest impact. Take a look at the four step journey below and get started by putting your bank on notice over fossil fuel funding.
In order to make the biggest impact it's essential that you communicate about the action you're taking with your bank, to your friends and family and the broader public. This is what the four step process is all about. Communicating about switching banks will ensure banks funding the fossil fuel sector understand why you have switched, encourage more people to join the campaign, and build the public conversation. It's all about extracting the most value from the action you take and making the biggest impact!
We will stay in touch with you and help you through your bank switch journey. In the meantime get in touch with us if you have any questions. [email protected] or (03) 9016 4449.
Step 1 – Put your bank on notice
If you bank with ANZ, Commonwealth Bank, National Australia Bank or Westpac use our website to put your bank on notice over fossil fuel funding. Start the bank switch journey by telling your bank that if they keep choosing fossil fuels you will choose another bank. If you aren't happy with how they respond to the email and they refuse to rule out funding fossil fuel projects it is time to find a new bank.
Step 2 – Find a new bank
Using our banks comparison table is the perfect way to find a new bank. We keep an up to date list of over 120 banks, credit unions and mutual banks, showing where they stand on investing in the fossil fuel industry. Our How to Switch Banks guide gives you lots of useful information to help you choose a new bank and make the switch.
Step 3 – Divest and switch banks
Once you have finalised the process of switching banks it is time to send your old bank a farewell email telling them you've closed your accounts, and your new bank an email telling them why you've joined them. Use the email templates on our website to quickly complete this essential step. Out of all the communications to the banks this is the most important one, so make sure you complete this step. It is never too late to send these emails, so even if you completed the switch some time ago you can still send these emails.
Step 4 – Spread the word
Divestment is about moving money, but more importantly it's about people taking a moral stand about something they feel passionate about. There are hundreds of inspirational divestment stories waiting to be told about people leaving banks that fund the fossil fuel industry. Add your story to the Market Forces website. We will use these stories to promote the bank divestment campaign through social media and we will also send you a link to share your story with your friends and family.