You have now completed step 3!
It's great to know that you've now switched banks and have sent your final 'leaving email' to your old bank and your 'joining email' to your new bank. Doesn't it feel wonderful to finally have your money aligned with your values!
Now that you've completed the bank switch process there are a number of things you can do to tell your friends and family and the world about the action you have undertaken.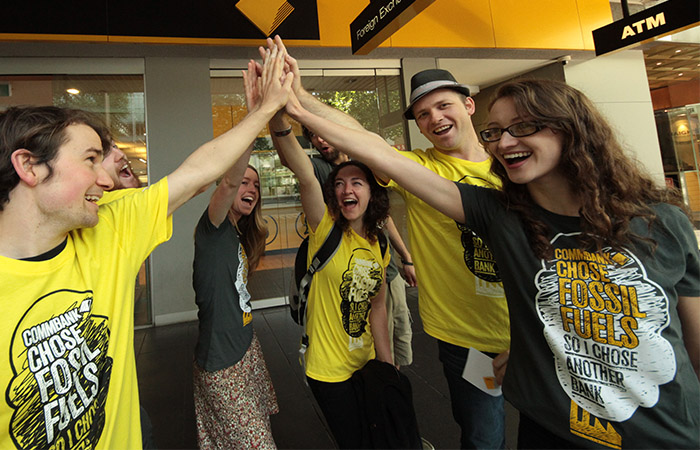 Complete Step 4 – Share the graphics below on Facebook and Twitter to help create awareness of the campaign.
Complete Step 5 – Tell your divestment story: Add your personal divestment story to our Market Forces website.
Complete Step 6 – Become a 'Divestment Champion': Becoming a 'Divestment Champion' simply means talking to your friends, family and your social group about the bank divestment campaign and how they can take part. Research has shown that people are more likely to respond to a campaign if it's introduced to them by someone they know and trust. You're in the perfect position to talk to people about bank divestment given that you've recently switched banks.
The more people participate in the campaign the more powerful it will become and the sooner we will get the banks to stop funding fossil fuels.
Find your old bank below and share these posts on Facebook and Twitter to tell people that you've switched: