Incorporating extraction and transport (via pipelines), the gas supply sector in Australia has attracted over $21 billion in funding since 2008.
With the massive buildout of LNG plants in Queensland's Gladstone Harbour and around Australia's north coast in recent years, as well as local demand, Australian gas supply has become a huge industry.
This has seen an increase in extraction and pipeline projects around the country, including a push into the dangerous coal seam gas (CSG) industry.
Top lenders to gas supply in Australia 2008-2016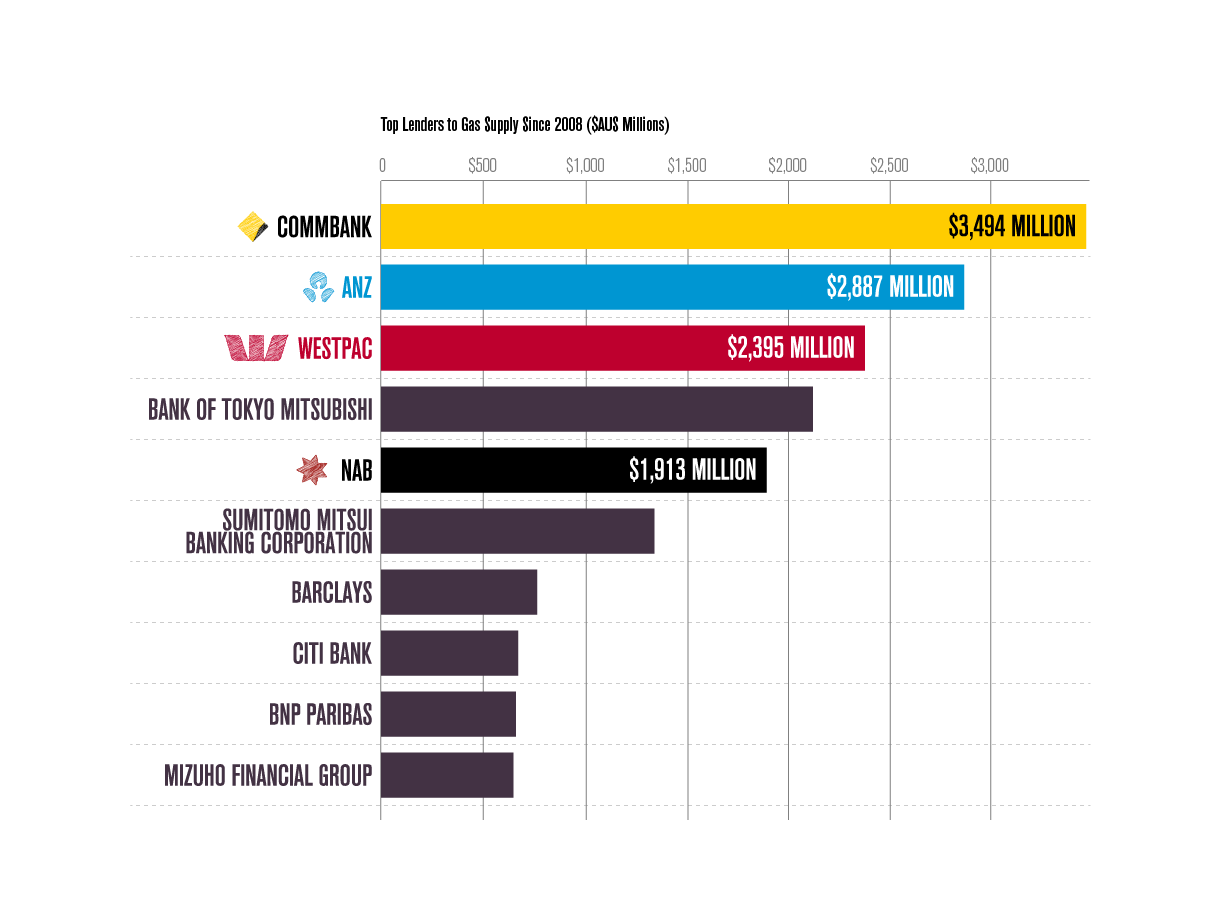 Is your bank on the list?
Tell them if they continue to choose fossil fuels, you'll choose a new bank.