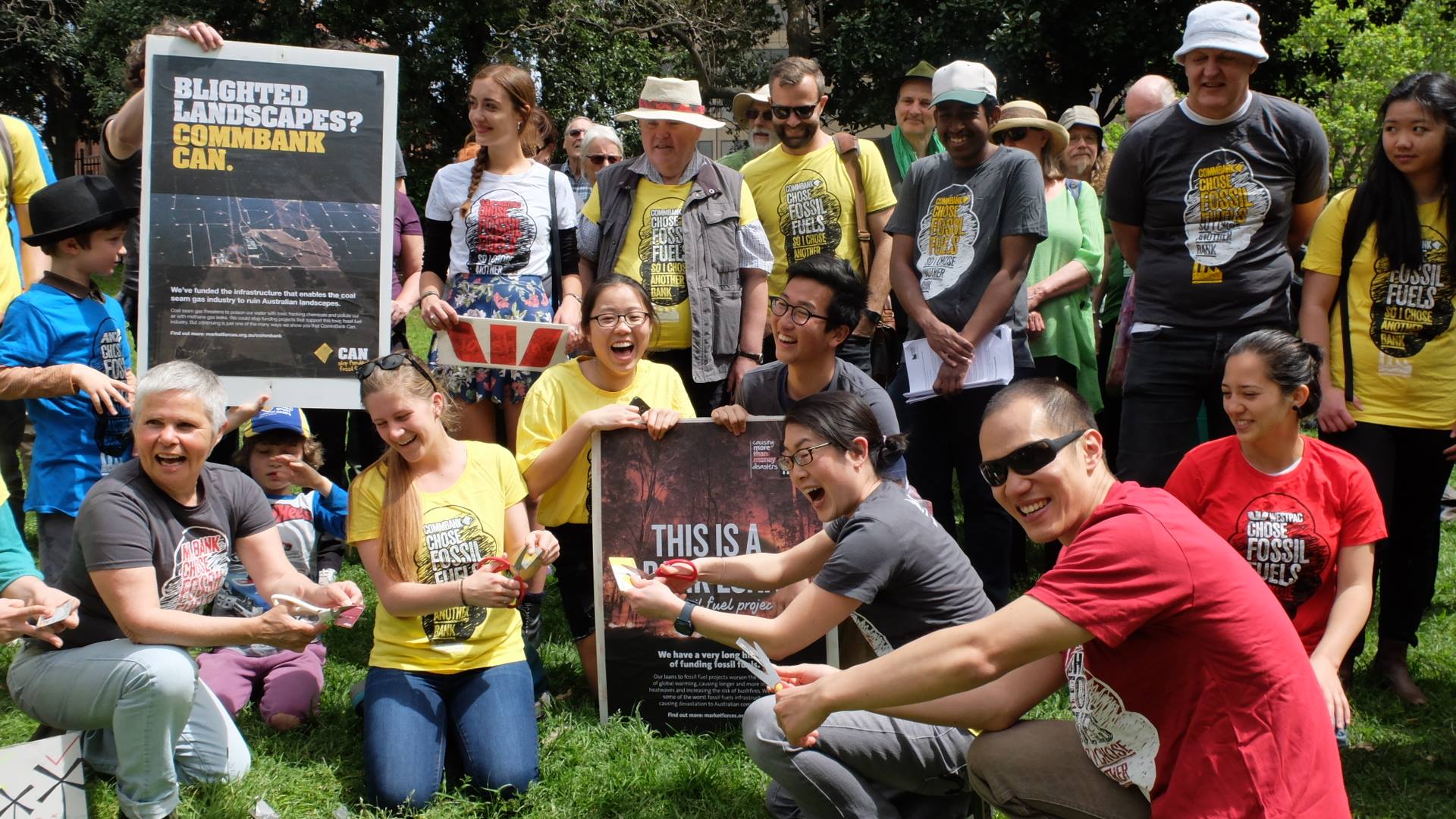 Market Forces is gearing up for a big 2017 and you can be a part of it!
Join our Melbourne volunteer team at our upcoming meeting, meet like-minded people and find out how you can help turn off the flow of money to dirty coal, oil and gas projects.
Monday 20 March
6-7.30pm
Level 3, 33 Lincoln Square South, Carlton.

We'll be focusing on banks, super funds and insurance companies. Whether our governments are on-side or not (mostly not!), our campaigns are helping shift the Australian economy to one that is compatible with a safe climate future.
RSVP using the form.
Refreshments provided.
If you have any questions contact Pablo -at- marketforces.org.au