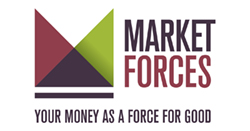 Is
your money

fuelling the climate crisis?
Your bank or super fund may be using your savings to fund polluting fossil fuel projects. Find out what you can do to make sure your money is used for good, not climate destruction.
Join the movement!
Subscribe for email updates from Market Forces. Take action to protect the climate and keep your money out of fossil fuels:
Money is the lifeblood of the fossil fuel industry.
Every polluting coal, oil or gas project needs a staggering amount of investment to get started. And despite the need for urgent action to protect our climate, Australia's banks, super funds, and insurance firms continue to provide billions of dollars worth of investment and support to the fossil fuel industry every year.
Depending on who you bank with and where your retirement savings are invested, your money may be contributing to the construction of coal-fired power stations, fracking wells, mega-mines and other fossil fuel projects that are destroying our climate.
But you can have a say in whether or not this continues.
By lending your support to the growing fossil fuel divestment movement, you can help to build the pressure that is tipping the finance sector into abandoning its fossil fuel investments for good. There are many ways that you can make an impact, including by:
Raising your voice and calling out the banks and super funds for their dirty investments
Choosing to shift your money away from the worst offenders and into a bank or super fund that has committed not to finance fossil fuels
Using your rights as a shareholder to call for companies to make stronger climate commitments, and to hold them accountable
You can get started on your divestment journey by signing up to receive email updates from us using the form on this page. We'll show you how you can check up on your current bank or super fund (if you haven't already), and keep you posted on how you can take action to push the finance sector out of fossil fuels for good.
Join the movement! Subscribe for email updates from Market Forces and learn how to ensure your money is used for good, not environmental destruction.
Supporters calling on the big four banks to end fossil fuel lending.
Can this actually make a difference?
Banks, super funds and insurance firms may seem like faceless corporate behemoths that don't give a damn about what you have to say. 
The reality however is that these are companies that care very much about their image, and when their customers start calling them out for their dodgy investments and leaving them in droves for more ethical providers, they pay attention. The global fossil fuel divestment movement is accelerating, and the remaining financial institutions that haven't yet divested are increasingly aware of the fact that they are damaging their reputations by continuing to fund dirty coal, oil and gas projects. 
Below are some fossil fuel divestment wins achieved through the efforts of people like you:
Three out of four major Australian banks have committed to having no thermal coal exposure by 2030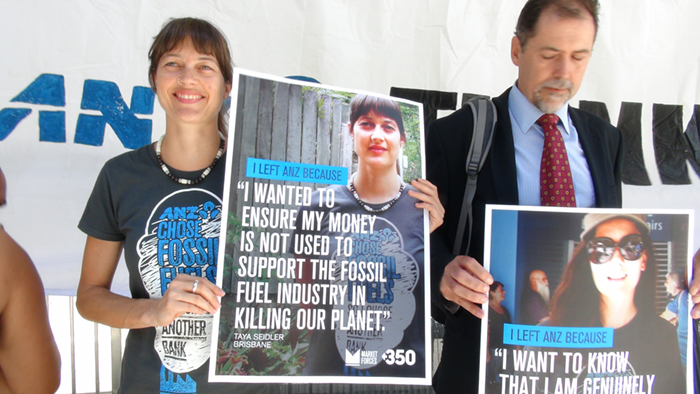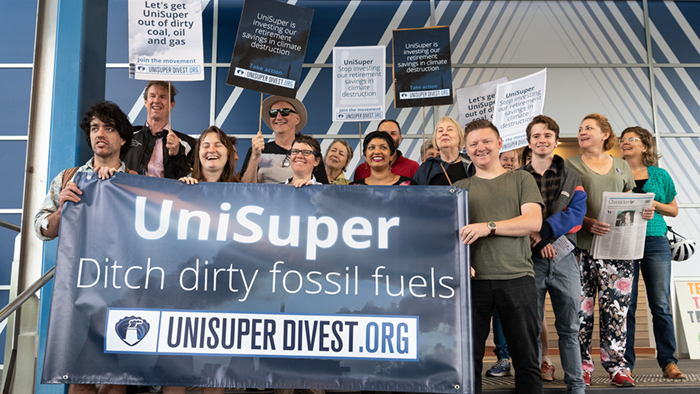 Superannuation funds worth over half a trillion dollars have divested from thermal coal companies
100 companies (and counting), including major insurance and construction firms, confirmed they will not provide services to Adani's Carmichael coal mine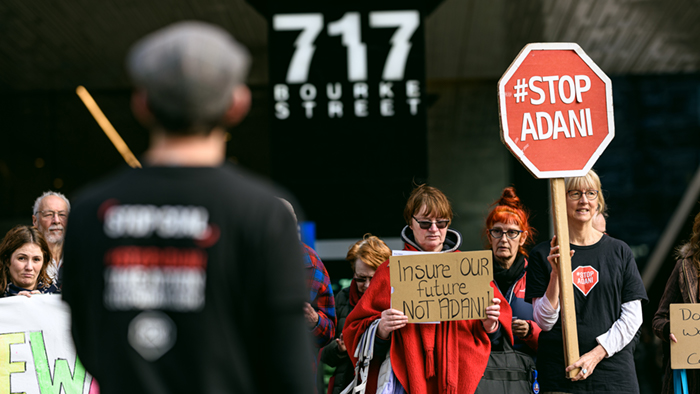 Join the movement! Subscribe for email updates from Market Forces and learn how to ensure your money is used for good, not environmental destruction.
Market Forces believes that the banks, superannuation funds and governments that have custody of our money should use it to protect not damage our environment.
As a not-for-profit organisation, our work exposes the institutions that are financing environmentally destructive projects and helps Australians hold these institutions accountable. We work with the community to prevent investment in projects that would harm the environment and drive global warming.
Market Forces is proud to be an affiliate member of Friends of the Earth Australia.
To learn more about our work, visit our website here.