Status: Loan documents signed 18 April 2017.  However, the environmental permit for the plant was revoked on 19 April 2017.
Visit Wahli Jawa Barat for updates on this ongoing case.
Location: Central Jawa, Indonesia
Total project cost: US$2 billion
Debt-to-equity ratio: 80:20
(Debt: US$1.6b)
(Equity: US$400m)
PPA: 25 years (signed October 2015)
It expands upon the existing Cirebon power station and will sit alongside Cirebon 3.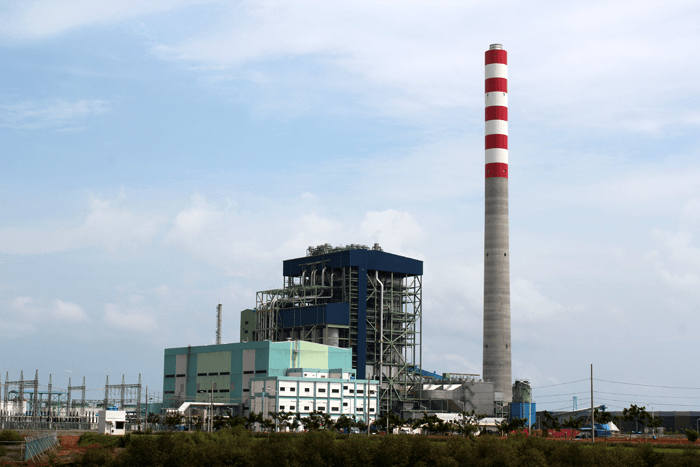 Image: 660MW Cirebon power station.
Export Credit Agencies (ECAs) [60% of project debt / US$960m]
Export–Import Bank of Korea (Kexim)
Japan Bank for International Cooperation (JBIC)
Banks [40% of project debt / US$640m]
ING Bank
Mitsubishi UFJ Financial Group (MUFG)
Mizuho Bank
Sumitomo Mitsui Banking Corporation (SMBC)
Nippon Export and Investment Insurance (NEXI)