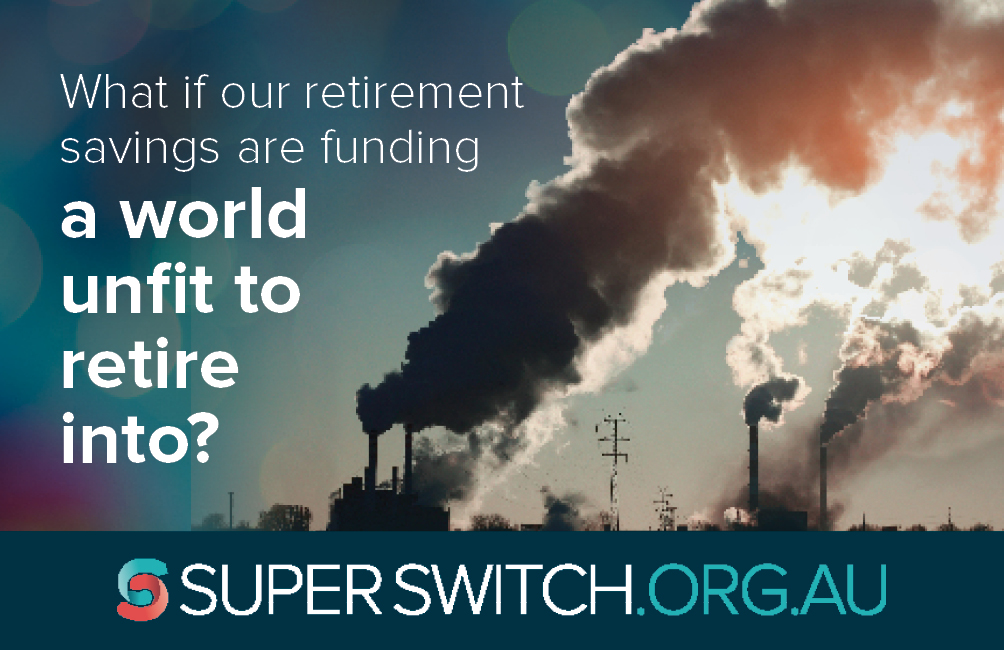 These easily-distributable business cards draw attention to our Super Switch project.
Super Switch allows people to investigate their super fund's exposure to fossil fuels and take action to align their money with their values.
If you would like copies of our Super Switch business cards for your community group, stall or event, please fill out the form below.