Why two degrees?
In December 2015, the Paris climate talks saw almost 200 nations agree to limit global warming to well below 2°C, compared with pre-industrial levels.
With some devastating climate change impacts already being observed at just half that level of warming, two degrees clearly means danger. But even this limit will require drastic emissions reduction policies, signalling a huge change to the global energy system.
ANZ, CommBank, NAB and Westpac have all publicly championed the two degree limit, each committing to support the transition to a low carbon economy. But in the six months since these commitments were made, each of the big banks have continued to finance and enable new fossil fuel projects, which have no place in any serious plan to stay within the carbon budget.
What two degrees means
A two degree warming limit gives us a very strict carbon budget to work within, meaning around 80% all the world's known reserves fossil fuels must stay underground to give us a fighting chance of meeting the Paris Agreement's aim.
What does this mean for the banks? If we can't burn all the carbon claimed by fossil fuel companies, clearly there is no room for anything new. So the obvious place to start is excluding new investments that expand the fossil fuel industry.
Beyond this, the banks need to reduce their exposure to the sector to zero as quickly as possible. We demand that, at a minimum, the banks have zero exposure to fossil fuels by 2030. This may be easier than it first appears, as we have demonstrated the banks could be coal free in five years.
Are the banks fulfilling their commitments?
---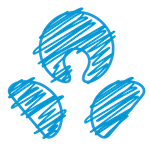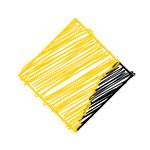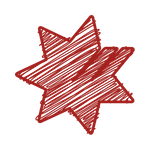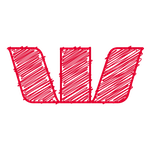 Total lending to fossil fuels in 2016
2016 fossil fuels vs renewables lending
How long since last fossil fuel expansion deal?
Policy to reduce fossil fuel exposure?
Policy restricting fossil fuel lending?
Are the banks fulfilling their commitments?
---
Total lending to fossil fuels in 2016

2016 fossil fuels vs renewables lending
$14.40

:

$1

$4.60

:

$1

$1.05

:

$1

$3.40

:

$1
How long since last fossil fuel expansion deal?
248 days

189 days

475 days

409 days
Policy to reduce fossil fuel exposure?
Policy restricting fossil fuel lending?
NAB's 2016 sustainability report outlined the bank's climate change position, which effectively committed the bank to drastically constrain fossil fuel investment, resulting in a rapid transformation of the bank's loan book towards clean, renewable energy.
The key elements of NAB's climate change position are:
That addressing climate change requires a "material decrease in the use of fossil fuel-based energy and a corresponding increase in renewable energy";
A recognition of the important role that "carbon budgets" play in guiding action;
That the bank is committed to playing an active role in this transition and that it affects the bank's "operations and financing activities".
While the position statement indicates NAB is heading in the right direction, the updated language has yet to develop into a concrete policy to reduce fossil fuel exposure.
NAB's continued lending to fossil fuels throughout 2016 [last expansion deal?] shows it still has a long way to go when it comes to aligning its activities with its statements on climate.
ANZ is the only one of Australia's big banks to rule have a policy that excludes lending to any sector of the fossil fuel industry. The bank has ruled out providing finance to any coal fired power plant that would emit more than 0.8 tonnes of carbon dioxide for every Megawatt of energy produced.
While this is a far from an ideal emissions threshold, and we would advocate for a complete ban on funding any new fossil fuel based power stations, the policy has caused ANZ to withdraw from financing a project in Vietnam.
It is clear that financing the dirtiest projects is becoming more difficult, but we need strong lending policies from all our big banks to ensure no support for new dirty power stations that would lock in decades of climate-wrecking emissions.
Westpac's climate change policy update, released in April 2017, says "for new thermal coal proposals we will limit lending to any new thermal coal mines or projects (including those of existing customers) to only existing coal producing basins and where the calorific value for that mine ranks in at least the top 15% globally".
The bank also committed to: reduce the emissions intensity of its power generation portfolio; only lending to new coal power stations that reduce the overall emissions intensity of the energy grid they will operate in; and not lend to existing coal power stations for the expansion or lifetime extension purposes, unless there is a reduction in emissions intensity.
On the renewable energy and energy efficiency side of things, Westpac has committed to increase lending to climate change solutions to $10 billion by 2020 and $25 billion by 2030.
You can read our full analysis of Westpac's climate policy update here.
Why 2°C means no new fossil fuel projects
As early as 2011, the International Energy Agency (IEA) warned that, without strong global action to reduce emissions, "no new investment could be made after 2017 in new power generation… unless it were zero-carbon," if we were to keep warming below 2°C.
That prediction has proven to be scarily accurate, with 2016 research from Oxford University telling us, to have just a 50% chance of keeping global warming below 2°C, "no new emitting electricity infrastructure can be built after 2017." The IEA suggests that in order to keep global warming to well below 2°C, the world must reach net zero emissions by 2060.
"If the 2°C target is to be taken seriously, then current and future assets will have to be written off before the end of their economically useful life"
We've been told Australia is on track to burn through our share of the 2°C carbon budget in less than 20 years. The safer limit of 1.5°C would require us to stop burning fossil fuels in the next six years. We simply can't lock in decades of emissions by building new fossil fuel infrastructure if we are to have any chance of meeting our Paris Agreement commitments.
It's not just fossil fuel power stations that have no future in a less-than-two-degrees world. The potential carbon emissions from current fossil fuel extraction projects would take us beyond the 2°C warming limit. Even if we stopped burning coal tomorrow, fully exploiting the oil and gas fields that are currently producing would still drive warming past 1.5°C.
This research tells us no new fossil fuel extraction or transportation infrastructure should be built, and some fields and mines must be closed before their reserves are fully exploited.
The science adds up to paints a very clear picture: 2°C means there is no room for new fossil fuel extraction, transport or combustion projects. Our banks simply cannot finance these activities if their own commitments to the 2°C limit are to be taken seriously.
How are the big banks expanding fossil fuels?
NAB – Peabody Energy
In February 2016, NAB facilitated a loan from US-based Peabody Energy to its Australian subsidiary. According to the company, the US$250m loan will  enable the expansion of its Wambo coal mine in the Hunter Valley, a plan that is completely out of step with efforts to curb global warming.
CommBank – Heidelberg deepwater oil field
Despite the environmental disaster caused by the nearby Horizon disaster in 2010, in November 2015, CommBank loaned $49 million to the Heidelberg deep water drilling project, 1620m below sea level around 225km off the Louisiana coast in the Gulf of Mexico.
ANZ – Tata Power
Tata Power is the largest energy company in India and produces around 80% of its power from coal. Despite the desperate need to shift to renewable energy sources, Tata is currently planning to develop more massive, dirty coal plants. In February 2016, ANZ loaned $38 million to Tata Power as part of a $460m refinancing deal.
In late October 2016, ANZ also contributed $61m to a deal enabling a new gas-fired power plant to be built in Jakarta. Clearly the bank is failing heed the stranded asset warnings from the likes of the IEA and Oxford University.
Westpac – InterOil Elk-Antelope fields
Westpac in April 2016 contributed a massive $90m to a refinancing deal for InterOil, which will be used to develop "one of Asia's largest undeveloped gas fields, Elk-Antelope" in Papua New Guinea. The fields will provide gas for a new LNG facility, locking in decades of highly greenhouse gas-intensive LNG production.
CommBank – Heidelberg deepwater oil field
Westpac – InterOil Elk-Antelope fields
Financial risks starting to hit home
The big banks' massive support for fossil fuels has been coming back to bite them lately, with each heavily exposed to the poor fortunes of the thermal coal industry. Already ANZ has written down almost $1 billion in bad debts – many of them to the coal sector – while NAB has been left in a very messy situation after Queensland's Callide C coal power station went into receivership. NAB was the biggest contributor to a $350 million finance package that was provided to Callide back in 2012 and now may not be fully repaid.
This is just one example of a dodgy fossil fuel deal hurting the big banks – click here to check out our list of ten more including Adani Abbot Point and Peabody Energy.