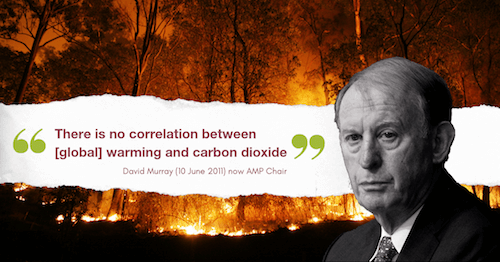 Want to keep views like this out of Australia's boardrooms?
---
In the next few weeks, your super fund will get to vote on:
Should Rio Tinto set ambitious targets to reduce emissions?
Should AMP be run by someone who doesn't believe climate change is a big deal?
Should QBE make plans to phase out insurance for oil and gas?
You should get a say in how your fund answers those questions. It's your retirement savings we're talking about here!
Use the form to tell your super fund to vote for climate action in your name.
Take action!
Use this form to tell your super fund to vote your super in favour of climate action at Australian companies