16 May 2018
AECOM, the engineering company that had been working to design Adani's Galilee basin rail line, has stopped work and "demobilised" its team working on the project.
The company told the Guardian Australia that, despite being unable to finish the work due to lack of site access, "We've handed over our design to the client. It's up to them what happens after this."
The move is the latest setback for Adani, as it was expected AECOM would see the project through from design to construction. Despite Adani putting on a brave face, acknowledging the importance of their relationship with AECOM, the reality is that they need to find a new partner if their rail line is ever going to be built and the coal from Carmichael unlocked.
Hard work pays off!
For the past year, campaigning by Market Forces and other groups has piled the pressure on AECOM.
We've engaged their staff at offices around Australia and ensured AECOM's graduate recruitment events around Australia were met with protests to make sure potential employees knew how willing AECOM was to work on environmentally damaging projects like Adani's Carmichael coal mine.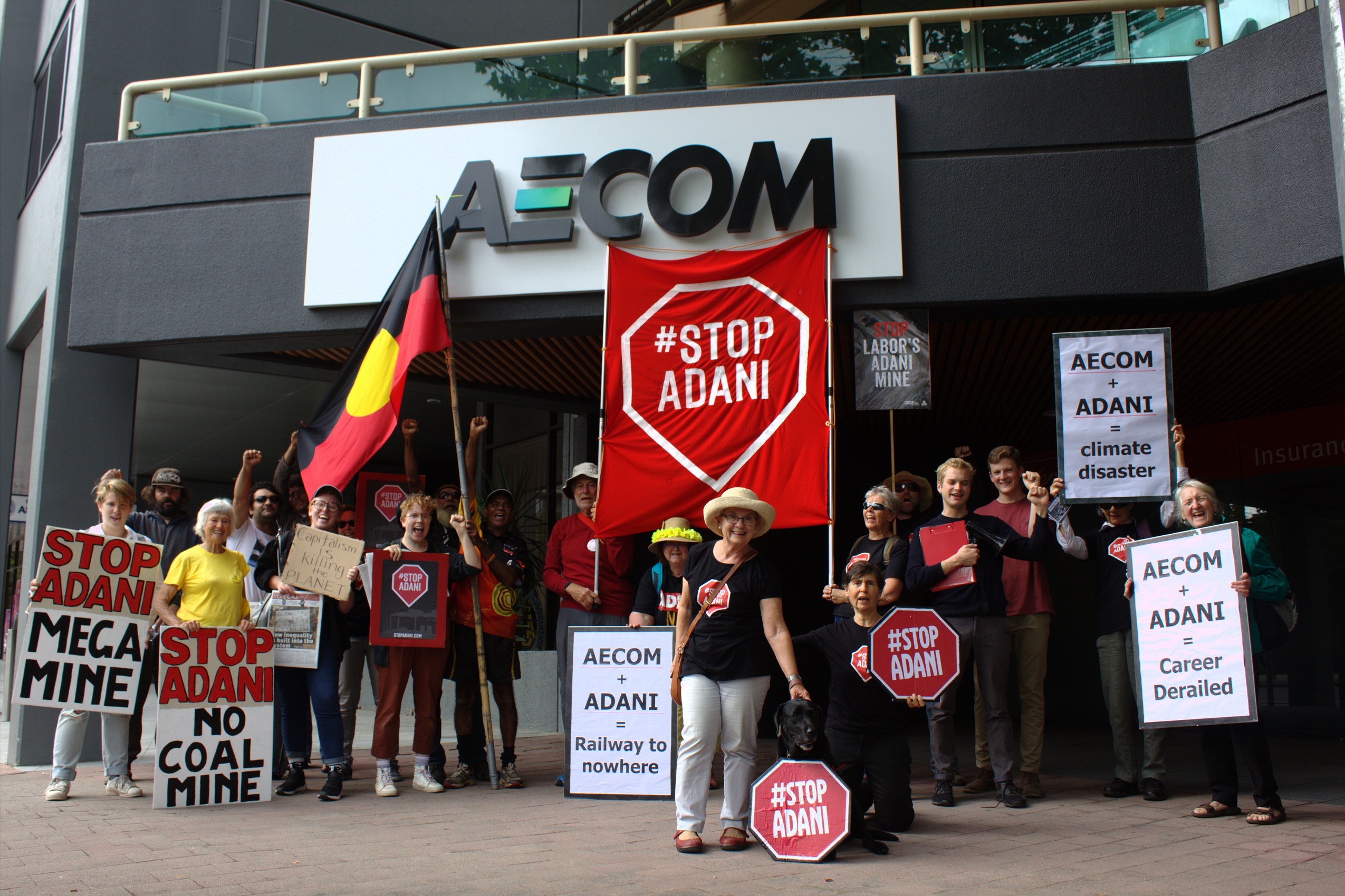 Of the 19 graduate career information or networking sessions scheduled in March across Australia (while applications for AECOM's graduate program were open), ten were cancelled and another six faced protests, with questions on Adani and AECOM's role in the coal industry dominating the question time.
This followed a sustained social media campaign where our "subvertisements" were seen by tens of thousands of AECOM staff, clients and the public.
UPDATE 16 September 2018. 
The Australian Financial Review reported that AECOM alleges Adani Australia owes them $16.9m for work carried out on its rail design. AECOM has lodged a case with the Qld Building and Construction Commission. It's a cautionary tale for any other company considering working on the disastrous Carmichael coal project.