8 March 2016
The US's biggest bank, with assets totalling around US$2.4 trillion, JPMorgan Chase today announced a significant withdrawal from financing the coal industry.
The bank's updated Environmental and Social Policy Framework sets out their new policies, explaining that they will no longer finance any new coal mines around the world. JPMorgan will also not support new coal power plants in developed countries, but left the door open to financing some 'efficient' coal plants in developing nations.
To put this announcement in context for the Australian fossil fuel industry, our research shows that JPMorgan has provided AU$2.35 billion to fossil fuels in Australia since 2008. Almost $1.6 billion of this has gone to coal projects and companies. With an average of around $200 million flowing each year from JPMorgan to Australian coal mines and coal power stations, this announcement will come as yet another heavy blow to the struggling coal industry locally. Good.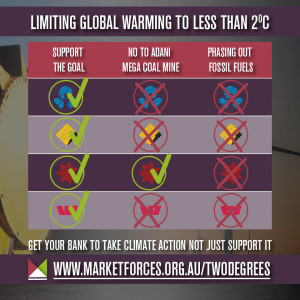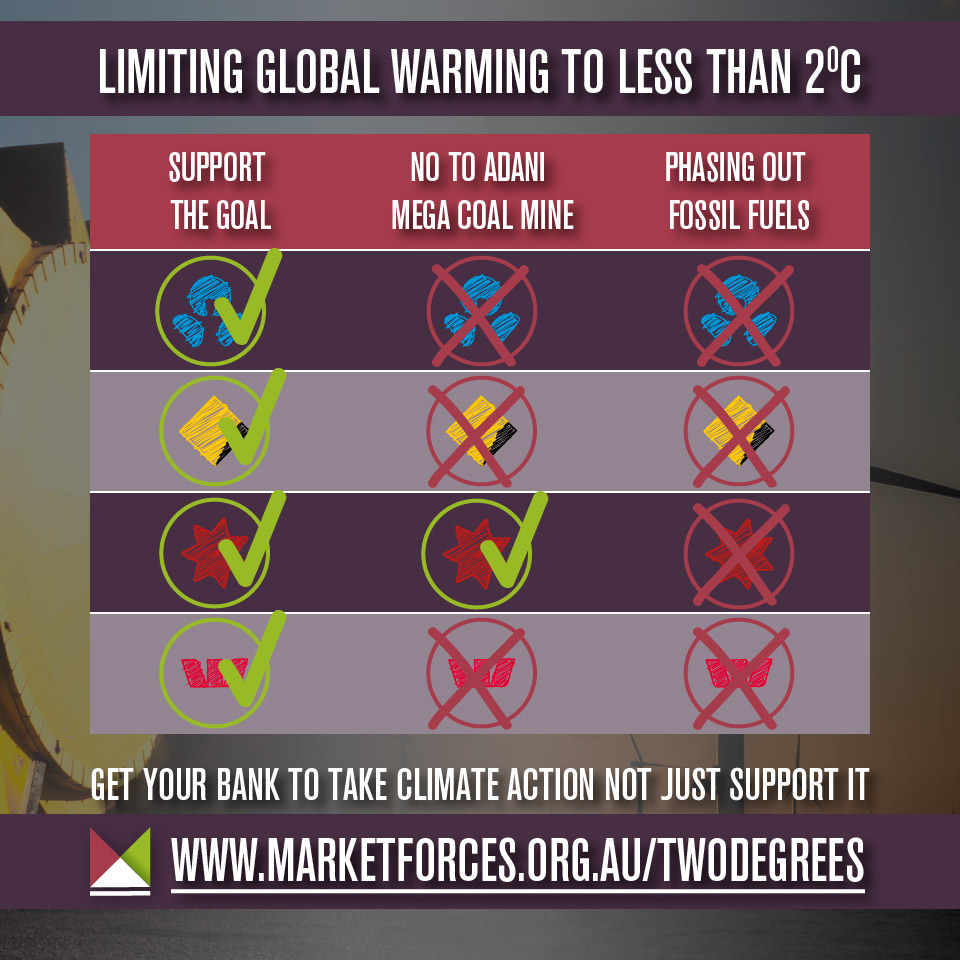 While it's certainly not perfect, JPMorgan's position makes it the fifth of America's six largest banks to announce a similar withdrawal from coal financing, joining the likes of Bank of America, Citigroup, Morgan Stanley and Wells Fargo. It seems the race to get out of this dirty and dying industry is well and truly on amongst banks in the US.
So what about our Aussie banks?
Yet again Australia's big four – CommBank, ANZ, Westpac and NAB – have been shown up as the laggards they are when it comes to implementing meaningful climate policy. Each of these banks has pledged 'support' for limiting global warming to below 2 degrees, but none has announced any plans or policies to get off coal that would help achieve this.
We know that if we are to have any chance of avoiding catastrophic climate change, banks' exposure to fossil fuels needs to drop to zero in a matter of years, starting with the most carbon intensive fuel – coal.
JPMorgan has acknowledged "the financial services sector has an important role to play as governments implement policies to combat climate change," and more importantly they have backed that statement up with concrete policy to cut its credit exposure to one of climate change's biggest drivers.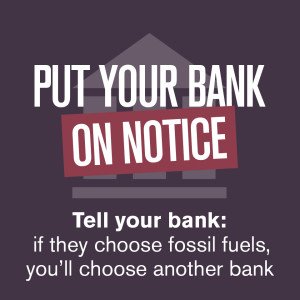 We need Australia's banks to go further than those in the States and commit to not finance any project that would expand or prolong the fossil fuel industry. They muse also actively reduce their exposure to fossil fuels, starting with coal.
If you bank with one of the big four, put them on notice, telling them if they continue to choose fossil fuels, you'll choose another bank.