30 November 2018
Armour Energy, Horizon Oil and Norwest Energy are oil and gas exploration companies with no publicly disclosed policies to address climate risk. According to their latest annual reports Horizon, Armour and Norwest have failed to:
accept the science of climate change or acknowledged the aims of the Paris Agreement 
consider climate risk as a material business risk
set absolute emission reductions targets
Unsurprisingly, each faced shareholder scrutiny over climate change at their annual general meetings in Brisbane, Sydney and Perth this week.
Armour Energy
Shareholders arriving at Armour's AGM in Brisbane this week were met with a protest from the Knitting Nannas Against Gas, who are worried about this shale gas explorer's plans to frack farmland in north-west Queensland and the Northern Territory.
Inside the AGM, the board acknowledged these community groups and shareholder concern over Armour's operations and their non-existent climate risk policies, but gave little hope for any change in direction.
Asked whether Armour, which also operates in Uganda, had considered climate risk as a material financial risk, the auditor from BDO stated, "there was no significant risk…which would include climate change."
Armour's board admitted too that the company was not aligned with any particular energy outlook, including the Paris climate agreement goal to limit global warming to below 2°C.
"From our perspective we certainly see that demand and use of commodities that we are producing and continue to explore for will continue for quite a considerable amount of time," explained chairman Stephen Bizzell.
"So from a business planning and strategy development strategy perspective, we will continue down this path." Bizzell added that Armour's "transition from an oil to gas producer is the right one" given that "gas increasingly dominates energy consumption in Asia."
This approach stands in stark contrast to a recent Oil Change International report that shows there's no room for developing any new oil and gas if we want to keep within 2°C of warming – let alone the 1.5°C target which is needed to help save the Great Barrier Reef from a climate-induced wipeout.
Armour has already lost money because of changes in government energy policy. In the last financial year the company had to write down the value of its Victorian gas project, after Victorian Labor Premier Daniel Andrews called for a permanent ban on fracking and other unconventional gas exploration.
In light of this, shareholders at the AGM asked if Armour had tested how resilient its projects and overall business strategy would be under a different climate policy scenarios, including one striving to keep warming below 1.5°C.  
The answer was no. Bizzell even expressed doubt Victoria's ban had anything to do with climate. "As to whether that particular government policy in Victoria was in response directly to the one and a half degree targets from the Paris agreement's is sort of unclear."
Horizon Oil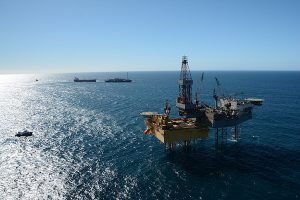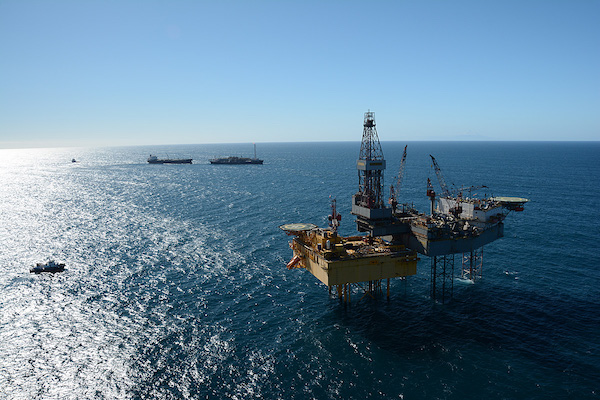 Horizon Oil is another ASX-listed exploration company ignoring the dangers of climate change to its future business strategy. With projects and partnerships in China, New Zealand and Papua New Guinea. 
A shareholder at its AGM in Sydney this week pressed Horizon on whether it considers national or global energy projections as part of its business strategy. The board revealed the company does not. Worse still, it has no intention of doing so.
"We are not a major oil and gas producer – we are a small mid-cap firm so we don't have the luxury of modifying our portfolio to sit within different energy strategies," explained chairman John Humphrey.  "We work the asset base that we have."
Yet it's the viability of these very assets that Horizon shareholders are worried about, given a recent Carbon Tracker report found 40% of global oil and gas spending from 2018 to 2025 would be wasted on "stranded assets" under a 1.75°C global warming scenario.
Outgoing chairman John Humphrey admitted Horizon had not stress-tested its assets, business strategy or capital expenditure decisions against a 1.5°C global warming scenario, or any other scenario for that matter.
"We are producing already in China and New Zealand, so those assets clearly wouldn't be stranded," he said, clearly missing the point of why the G20 Taskforce on Climate-related Financial Disclosure advises all businesses exposed to climate impacts to carry out such analysis.  The potential stranding of Horizon's Western LNG (liquified natural gas) prospects in Papua New Guinea was also glossed over.
According to its 2018 annual report, Horizon Oil has already incurred general losses of more than $147 million over the past three years. Fortunately for the company, New Zealand's recent ban on new offshore oil and gas exploration as part of its response to climate change won't impact Horizon's existing operations or current development licences. Yet this close call should act as a cautionary experience for Horizon on the potential risk of future stranded assets as governments worldwide are forced to respond to our growing climate crisis.
Take action: Two big Australian banks ANZ and Westpac have loaned money to Horizon Oil, which clearly is not taking climate change seriously. Are you a customer? Tell them to get out of dirty fossil fuels nowl
Norwest Energy
"We all work together in wanting the best outcomes for climate change and Norwest will do everything they can to keep our carbon footprint as small as possible," was Norwest CEO Shelley Robertson's attempt to appease shareholders at the oil company's AGM in Perth this week.
"But we'll stick to our core business."
On paper, Norwest doesn't give climate change a second thought. Its 2018 annual report makes zero mention of climate-related risks, emissions targets, or  climate-related reporting against the final recommendations of the Taskforce on Climate-related Financial Disclosure.
A concerned shareholder asked if Norwest Energy's business strategy was therefore aligned to a particular global energy scenario or outlook.
"That's a big question for a little company like Norwest," Robertson replied. "I would say that our key strategy is all about oil and gas exploration… and at the moment we haven't got a lot going on… If you like to think about our carbon emissions and the way we do business, we don't have very many of those to worry about. So we're about representing our shareholders and the core business in oil and gas exploration."
A shareholder's question about whether Norwest had stress-tested its business strategy against different climate scenarios was somewhat lost on the board,Robertson seized the opportunity to highlight Norwest's role in Australia's energy mix:
"I hope you all recognise that we have an energy requirement in Western Australia to keep our economy going, and although I applaud renewable energies and their uptake, WA only has about 7% renewable energy effective at the moment" she said. "And so, if we were to stop all fossil fuel production, the economy would stop…. So my answer is that we're doing the best we can to support the state of Western Australia and the economy."
When questioned whether a board of only three directors with very similar skill sets was sufficient, Robertson agreed their corporate strategy could do with some refining. "We've had KPMG with us over the last couple of months, in some areas of corporate strategy and so on where we identified that we didn't necessarily have all the skills."
Let's hope that with the retirement of chairman Michael Fry, Norwest's board will gain a new director who can guide Ms Robertson in preparing Norwest for a carbon-constrained market, one that must transition away from fossil fuels before climate change wrecks our environment – and our economies.
Take action
Do you know if your super fund invests in Armour Energy, Horizon Oil or Norwest? See here and tell your superfund to stop investing in dirty fossil fuels.