The big banks are getting back into fossil fuels
and how you can help clean up their act
---
This content was published in July 2019. For the most recent version, click the button below to see our Funding climate failure report.
Funding climate failure report
---
Holding global warming below 1.5°C means we can no longer expand the scale of the fossil fuel industry. In fact, we need to reduce the amount of coal used in primary energy consumption by a massive 78% by 2030, while oil and gas need to fall by 37% and 25% respectively. 
Want to know more about how to keep global warming below 1.5°C? Click here to get the full analysis
But our biggest banks, ANZ, CommBank, NAB and Westpac are still investing in projects and companies that are attempting to massively expand the fossil fuel industry. 
For Australia, like many other countries, this needs to be a transformational decade. Getting our power sector coal-free by 2030 and transitioning our economy to be compatible with the goals of the Paris Agreement on climate change will depend on our biggest banks making the right choices.
As always, they need to hear from their customers, shareholders and members of the public about what those choices must be. 
This is about more than just Adani and their massive Carmichael coal mine. Australia and our neighbouring countries are littered with proposals to build new or expanded coal mines and power stations. The gas industry is trying to burst out of its skin with plans to frack in the Northern Territory and double the capacity of projects like PNG LNG. 
Australian companies including Santos, Oil Search, Woodside, Whitehaven Coal, New Hope, Origin Energy and AGL are all expanding the scale of the fossil fuel industry or trying to prolong its life well beyond what the Paris climate agreement can tolerate. They and their projects are flush with finance from the big four banks.
Where the banks are at in mid 2019
People power has shifted the banks before. In response to the campaign against Adani's Carmichael coal mine, all four banks have ruled out financing the mine and introduced policies to limit their lending to coal. 
But clearly this isn't enough. In the past year, ANZ, CommBank, NAB and Westpac all loaned to new fossil fuel projects or companies that are actively pursuing new coal, oil or gas projects. We need people power to strike again, and convince the big four banks to: 
end finance to all new fossil fuel projects and expansions,

withhold finance to companies that are actively seeking to expand the scale of the fossil fuel industry,

commit to reduce their coal, oil and gas exposure in line with the goal of holding global warming to less than 1.5°C, including

having no exposure to coal power stations by 2030. 
We've put these asks directly to the banks and now we need customers, shareholders and the public to do the same. For most Australians, one or more of the big four banks is a custodian of our money - they need to hear what their customers expect.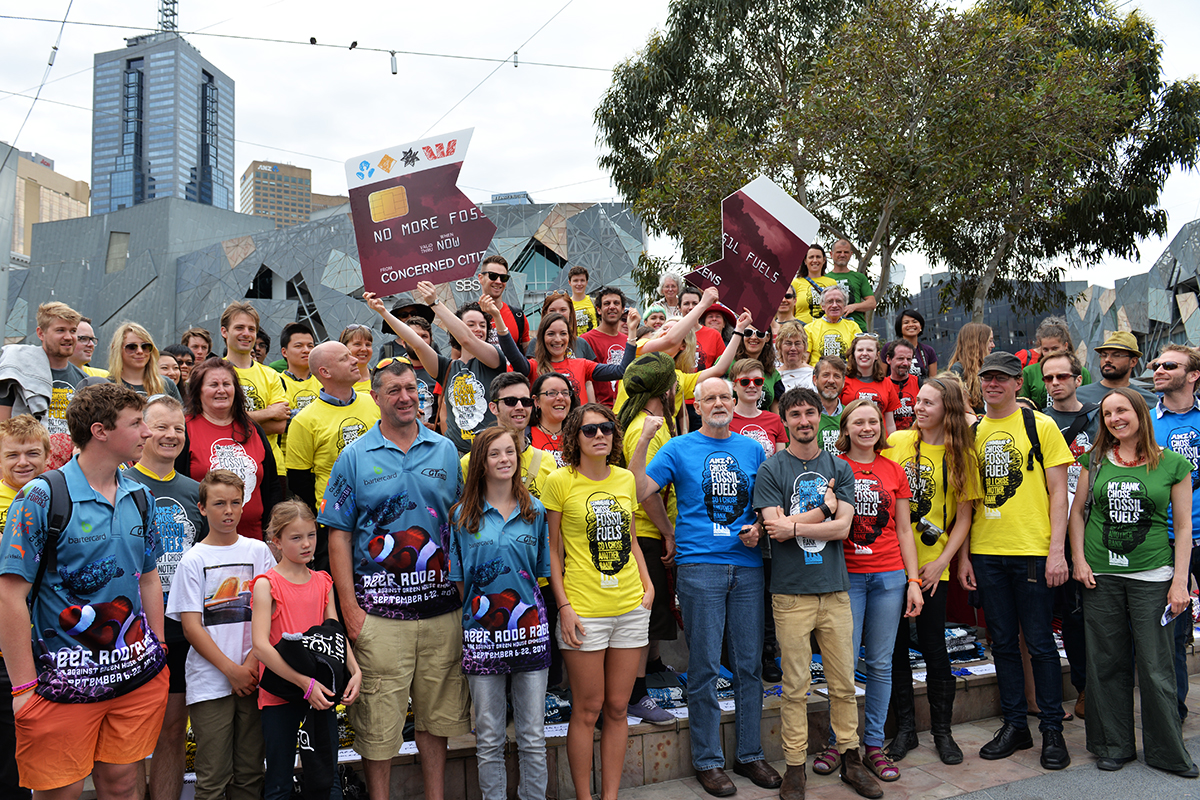 Getting back into fossil fuels in a big way
There are some alarming trends in the banks' lending and exposure to fossil fuels over the past year. While CEOs and Chairmen have been claiming their banks have been managing down their exposure to fossil fuels, some shocking increases have been observed recently. 
ANZ's exposure to coal mining increased 27% in 2018 compared to the previous year and is up another 7% so far in 2019. This is despite Chairman David Gonski saying at the bank's 2017 AGM "we have publicly stated that we have a sufficient exposure to coal, and we do not intend for that to increase."
In 2018, Westpac's exposure to coal mining jumped a staggering 140% and in the first half of 2019, NAB's coal mining exposure is up by 111%. The major banks are all increasing their exposure to oil and gas extraction. Commonwealth Bank increased its exposure to oil and gas by 7.7% to $8.3 billion in the first half of 2019. 
Coal mining exposure of Australia's big four banks (A$ billion)
| | | | | |
| --- | --- | --- | --- | --- |
| | 2016 | 2017 | 2018 | 2019 H1 |
| ANZ | 1.5 | 1.1 | 1.4 | 1.5 |
| CBA | 0.7 | 0.3 | 0.27 | 0.27 |
| NAB | 0.95 | 0.7 | 0.70 | 1.47 |
| Westpac | 0.91 | 0.58 | 1.40 | 0.8 |
Oil and gas exposure of Australia's big four banks (A$ billion)
| | | | | |
| --- | --- | --- | --- | --- |
| | 2016 | 2017 | 2018 | 2019 H1 |
| ANZ | 7.8 | 7 | 7.4 | 7.3 |
| CBA | 9.9 | 8.1 | 7.7 | 8.3 |
| NAB | 4.3 | 3.1 | 3.39 | 3.78 |
| Westpac | 4.98 | 3.78 | 3.97 | 3.4 |
Each of the major banks has also loaned to projects that expand the scale of the fossil fuel industry in the past year.
In March, CommBank and NAB were among the lenders to the "Midship" gas pipeline in Oklahoma, US, with a capacity to supply the equivalent of 5% of Australia's annual energy consumption. Just two months later, the same banks funded an expansion of Sabine Pass LNG in Louisiana, US, a project that would facilitate the release of more than 1.6 billion tonnes of CO2 over its lifetime - roughly equivalent to the annual CO2 emissions of Russia.
Westpac and NAB were lenders to Coronado Coal as part of its $1.4 billion IPO (Initial Public Offering) in 2018. Coronado, which had previously bought the Curragh coal mine from Wesfarmers, had plans to materially extend the life of the mine to 2038. This deal is especially concerning as NAB had previously introduced a policy to no longer finance new or expanded thermal coal mines and this deal breaches that policy. 
New Hope Coal wrapped up a $900 million financing that would enable it to proceed with the proposed New Acland Stage 3 mine. New Hope was reticent to disclose the lenders, aware that lending to coal would be considered controversial by the major banks, but it was reported several times that Australian banks "led" the financing. We suspect this deal was part of the reason ANZ's coal mining exposure has increased recently, as New Hope was already an ANZ client. We suspect NAB was also one of these banks and if so, this would constitute another breach of their policy to not lend to thermal coal mines or expansions, even through corporate finance.
They've done it before, they'll do it again - unless we act
Below are just some of the ways that the Australian banks could finance the expansion of the fossil fuel industry unless their policies and behaviour changes.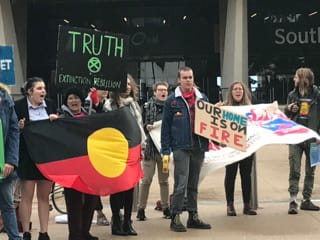 New gas basins and projects in northern Australia. In 2018 the Northern Territory government lifted its ban on fracking, paving the way for companies such as Santos and Origin Energy to pursue reserves in basins like the Beetaloo. The big four banks are all lenders to both Origin and Santos, and could be exposed to new unconventional gas in the Northern Territory through corporate lending to both companies, or infrastructure to sending the gas to export terminals and domestic markets. 
The Arrow Energy Surat Gas project was approved by the Queensland Government in February 2019. This $10 billion project will rely on major bank finance and on current trends, Australia's big four would all be in contention to enable the release of another 5,000 petajoules of coal seam gas. ANZ, NAB and Westpac all have recent form for financing Arrow Energy's Braemar 2 gas power station. 
Narrabri / Pilliga gas. After years of delay and despite fierce opposition from local farming communities, Santos is pushing ahead with its Narrabri gas project in the Pilliga forest, NSW. Earlier this year, Santos signed an offtake agreement to supply gas from Narrabri but is yet to make a final investment decision. Access to finance will be critical, especially as a new pipeline will need to be constructed to get the gas to market. The big four banks could be exposed through any deal to enable the pipeline, as well as through corporate exposure to Santos or APA, the company planning to build the pipeline.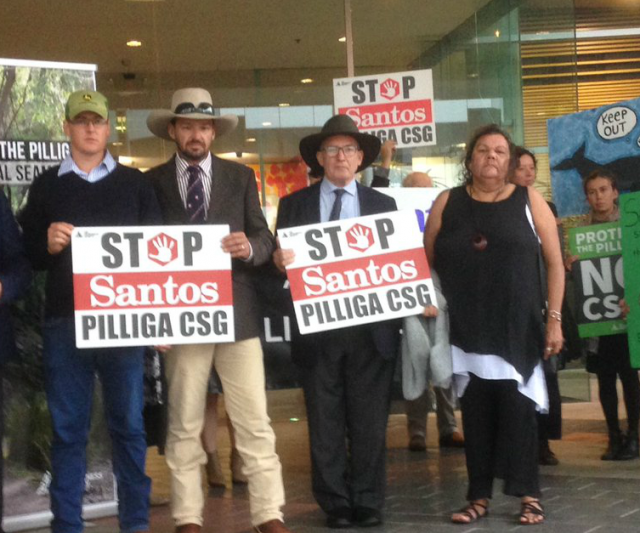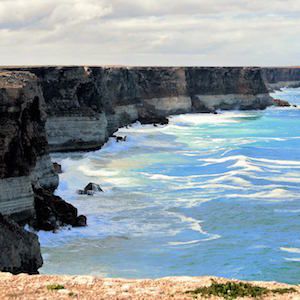 Great Australian Bight oil. One of the most environmentally risky new fossil projects proposed in Australia is Equinor's plans to drill for oil in the Great Australian Bight. The environmental risks are extreme, as the area exposed to potential drilling is in waters up to twice as deep as that of the Deepwater Horizon disaster in the Gulf of Mexico, and in the event of a spill, modelling shows the oil could reach parts of South Australia's coastline, including Kangaroo Island. 
Offshore gas. There are multiple projects planned to expand offshore gas production in North-Western Australia. The Shell / Seven Group Crux LNG project is a $2 billion expansion of the existing Crux field, nearly 200 km off the coast of Western Australia. The big four, all of which have existing commercial lending relationships with Shell and Seven group, could be exposed to this project through corporate loans to the companies or a direct project finance loan.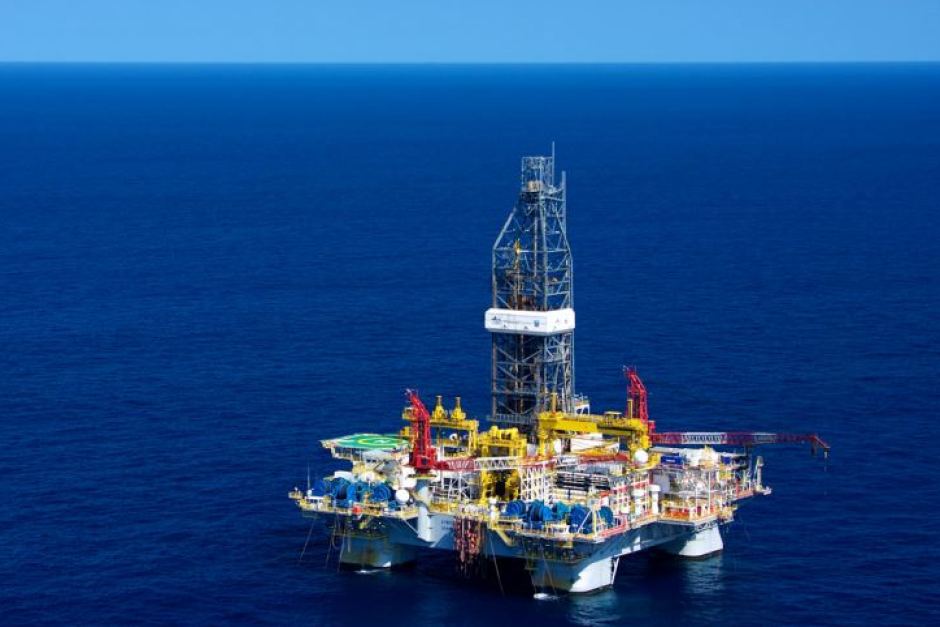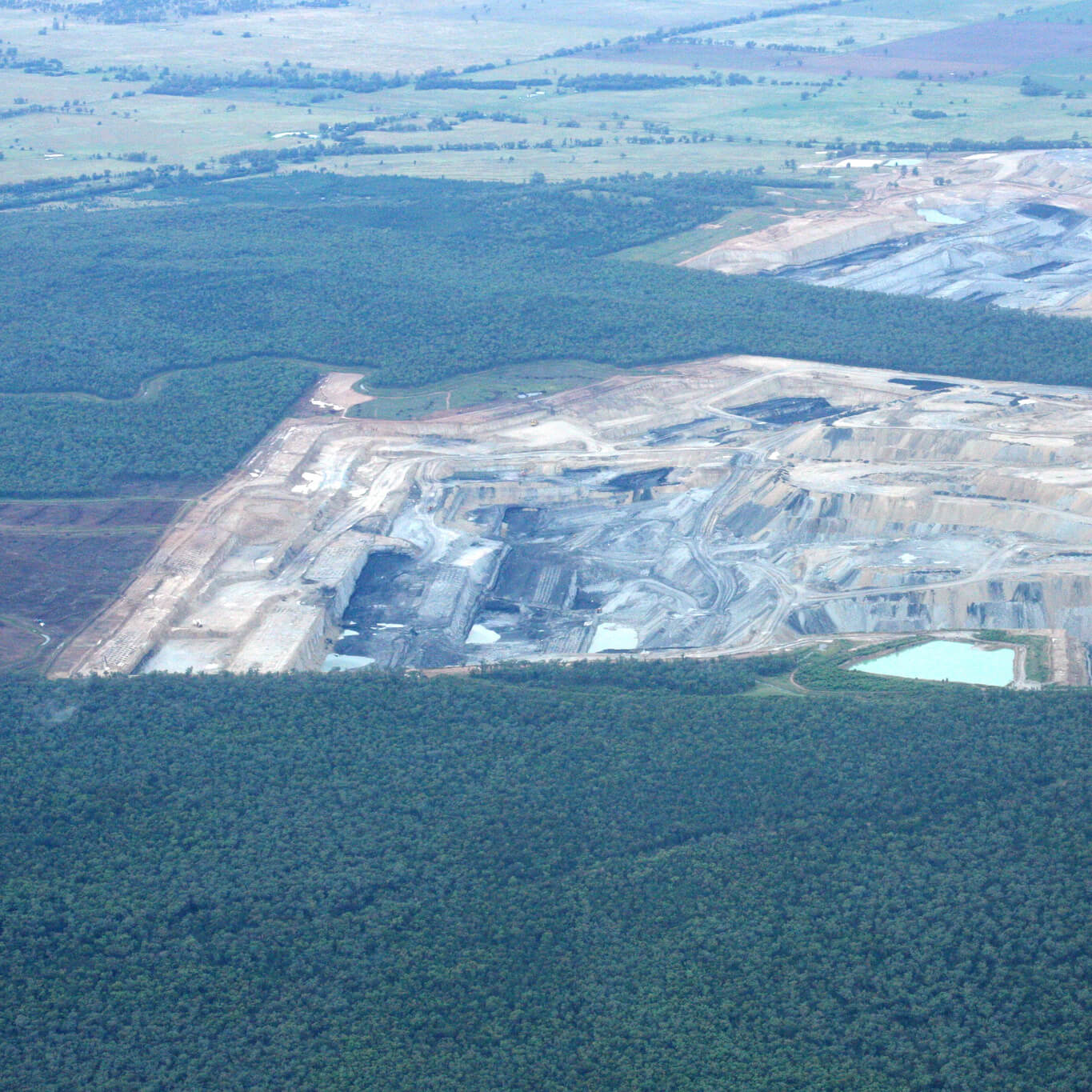 More new coal mines and expansions. Pembroke Resources gained approval to expand its Olive Downs coking coal mine, despite it wiping out 55 square kilometres of koala habitat. Despite coking coal being used in furnaces to produce metals, it has a climate impact as bad as thermal coal and the use of industrial coal also needs to fall dramatically to meet the Paris Agreement's goals. Several banks have introduced restrictions on lending to coal mining but, because the restrictions only apply to thermal coal, they would still be in line to finance the expansion of Olive Downs. Olive Downs is just one of the many coal mines in Australia, thermal and coking, that are attempting to either expand or extend their lifetimes. 
Batchfire Resources are seeking funds for a doubling of production at the Callide thermal coal mine.