Thanks for taking action!
Your email has been sent to CommBank, asking them to rule out funding new fossil fuels.
Please share the campaign and like us on Facebook to find out more ways you can help end fossil fuel finance for good.
Like us on Facebook
Share the campaign
Tell insurer QBE to rule out insuring Adani
QBE has revealed it has an existing relationship with Adani, supporting their businesses and shipping. The Carmichael coal mine needs insurance as much as it needs finance and now we know that QBE is a prime candidate to be approached by Adani.
Support our work
Market Forces relies on the donations of our generous supporters to continue our fight to get money out of dirty fossil fuel projects.

If you are able to support our work by becoming a donor, please click the button. You can also request a call to donate over the phone.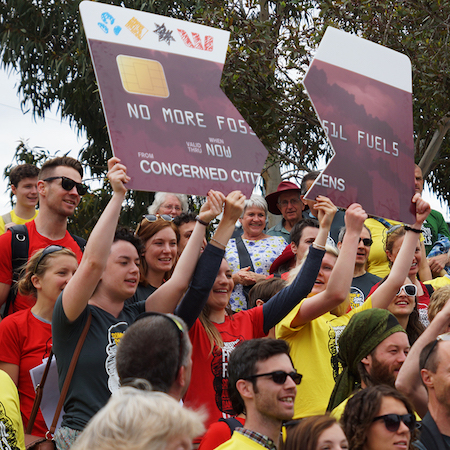 Make even more impact
[cs_the_grid name="Take action"]