ABBOT POINT  / NORTH QUEENSLAND EXPORT TERMINAL
Financing Abbot Point means supporting the Carmichael coal export project.
Adani's Abbot Point coal port (now officially known as North Queensland Export Terminal – NQXT after it was rebranded from Adani Abbot Point Terminal), 25km north of Bowen in North Queensland, is nestled between ecologically significant wetlands, sacred Juru traditional sites, and the Great Barrier Reef World Heritage Area. Adani has demonstrated that it is unable to operate appropriately in this important environment; spilling toxic coal sludge into the neighbouring wetlands in 2017 and 2019.
NQXT is also essential to the disastrous Adani Carmichael coal project. NQXT has signed a contract with Adani Mining (rebranded as Bravus) for the export of 9.3 million tonnes from mid-2022. The Carmichael coal project includes the coal mine, rail line, and port. Because NQXT is an essential link in the chain that forms the Adani Carmichael coal export project, any financing of NQXT is considered support for the Carmichael coal export project.
Abbot Point's massive debt bill coming due
Adani's purchase of NQXT in 2011 was debt-funded, and the company is facing US$500m of debt coming due in December 2022, and further debt maturities in 2024. NQXT has had some difficulty refinancing this debt, with a bond issue planned for early 2020 postponed and the company having to repay $270 million in total for two tranches of debt coming due in 2020 out of Adani's own funds.
A group of Korean creditors that provided funds in 2018 and 2019 have now pledged no further investment in Adani's coal port and will cut all ties once their existing debts mature. These were Samsung Securities, Hanwha Investment and Securities, Korea Investment and Securities, Industrial Bank of Korea, and Mirae Asset Daewoo.
Longstanding security trustee Bank of New York Mellon resigned from its role in November 2021 and bond arrangers Investec and CLSA have pledged not to work with NQXT again. 
"After review, BNY Mellon has decided to resign from all legacy transactions with Adani in Australia and will not pursue additional transactions with Adani in Australia. BNY Mellon has determined this business is not aligned with our ESG [environmental, social and governance] principles."
– BNY Mellon
Finance industry databases show that NQXT appointed financial advisory firm Grant Samuel to keep trying to raise funds to refinance debt, and several banks have been appointed to arrange a bond raising (Stifel, Emirates NBD Capital, and Haitong). NQXT will likely go to them and existing creditors yet to rule out further investment for new debt arrangements.
Fill out the action form to tell these creditors that they must rule out further financing of Abbot Point. See the table below for NQXT's existing bondholders.
TAKE ACTION
Tell these companies that they must rule out further financing of NQXT.
---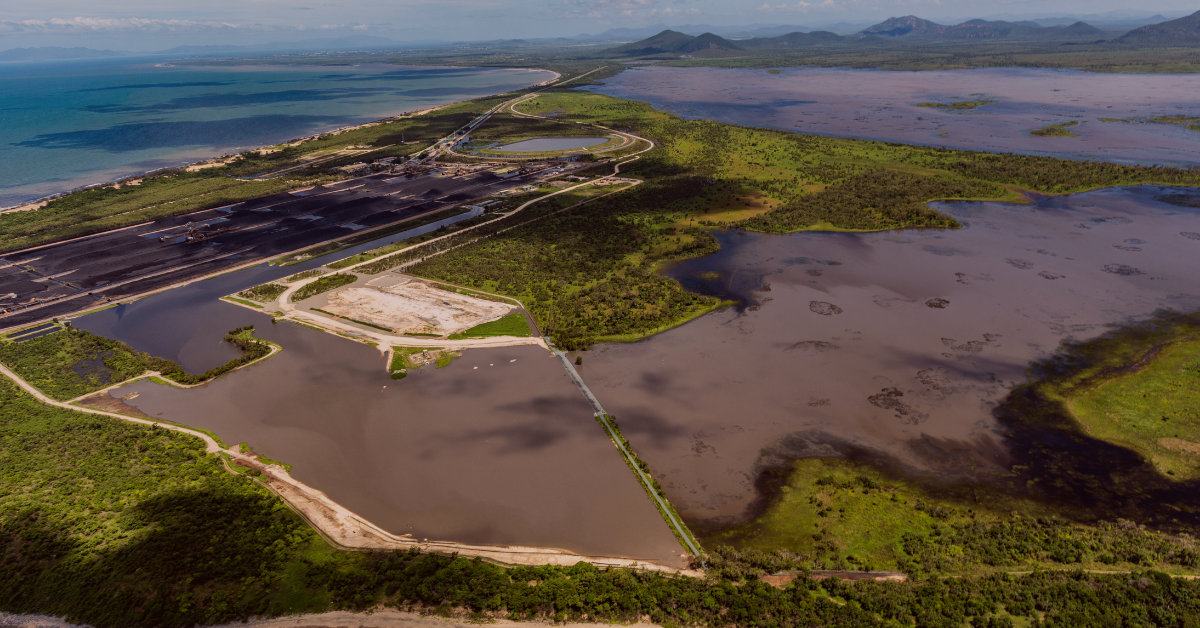 Coal from NQXT contaminating Caley Valley Wetlands after Cyclone Debbie, April 2017. Image credit: Dean Sewell / Oculi
Check out our new NQXT website which fills in some information Adani forgot to include on the official NQXT corporate website.
NQXT's existing securities and arrangers
Bonds
Company
Bond Amount
Date
Detail
Arranged by Haitong International Securities Company, Investec Bank and Stifel Nicolaus Europe.

(See below table for current creditors)
US$500m
Dec 2017
US$500m Guaranteed Senior Secured Notes due Dec 2022.
Aviva Investors North America
US$10m
Unknown
US$10 million Series B Guaranteed Senior Secured Notes due 2024 (unknown issue date, unknown manager/s)
NQXT's current creditors
For Security Maturing 15 December 2022
Information from Bloomberg, accessed 19 January 2022
Investor
Thompson Investment Management Inc
State Street Corp
Bank of New York Mellon
Invesco Ltd
Southern Farm Bureau Life Insuranc
GAM Holding AG
Pan-American Life Insurance Group
BlackRock Inc
Sagicor Life Insurance Co
Anthem Inc
Principal Financial Group Inc
Service Life & Casualty Insurance
VP Bank AG
Pictet Funds SA
CREDIINVEST SICAV
Universal Investment Co

North Queensland export terminal / Abbot Point coal terminal. Image credit: Greenpeace / Tom Jefferson