Do you pay more tax than the big fossil fuel companies?
---
For all the environmental and climate destruction wrought by the fossil fuel industry here in Australia and globally, you'd think there must be a significant payback through taxes, right?
Unfortunately not.
Massive fossil fuel companies utilise all sorts of accounting tricks to minimise the tax they are required to pay, and sometimes they don't even pay that!
Just check out the table below, which shows the biggest fossil fuel companies and how much tax they have paid compared to their revenue. In the 2019-20 financial year, 62 of these companies paid no tax, yet racked up a total income of $114 billion in Australia.
What makes this even harder to swallow are the whopping pay cheques and bonuses these companies' bosses take home, while destroying our environment and contributing nothing to the Australian public purse.
And most of this is perfectly legal under Australia's taxation laws.
Displayed information has been collated from the seven years of tax data made public by the Australian Tax Office. This information was last updated 10 December 2021.
---
Fossil fuel companies paying less than their fair share
| wdt_ID | Company | Sector | Total Income | Percent of which paid as tax | Year |
| --- | --- | --- | --- | --- | --- |
| 1 | BHP GROUP LIMITED | Coal | 263,809,296,057.00 | 8.56 | All years 2013/14 to 2019/20 |
| 2 | AMPOL LIMITED | Oil & Gas | 172,428,626,313.00 | 0.47 | All years 2013/14 to 2019/20 |
| 3 | BP REGIONAL AUSTRALASIA HOLDINGS PTY LTD | Oil & Gas | 164,166,585,470.00 | 1.41 | All years 2013/14 to 2019/20 |
| 4 | GLENCORE INVESTMENT PTY LIMITED | Coal | 101,614,693,101.00 | 1.61 | All years 2013/14 to 2019/20 |
| 5 | ORIGIN ENERGY LIMITED | Utilities | 97,361,157,217.00 | 0.37 | All years 2013/14 to 2019/20 |
| 6 | AGL ENERGY LIMITED | Utilities | 83,608,448,919.00 | 1.17 | All years 2013/14 to 2019/20 |
| 7 | EXXONMOBIL AUSTRALIA PTY LTD | Oil & Gas | 71,248,518,360.00 | 0.00 | All years 2013/14 to 2019/20 |
| 8 | SHELL ENERGY HOLDINGS AUSTRALIA LIMITED | Oil & Gas | 68,325,777,760.00 | 1.63 | All years 2013/14 to 2019/20 |
| 9 | ENERGYAUSTRALIA HOLDINGS LIMITED | Utilities | 52,395,084,968.00 | 0.75 | All years 2013/14 to 2019/20 |
| 10 | WOODSIDE PETROLEUM LTD | Oil & Gas | 51,151,942,110.00 | 2.71 | All years 2013/14 to 2019/20 |
| | | Sector | | | Year |
Company Tax Avoidance Trends



The table above shows 10 fossil fuel tax avoiders for the last financial year (see them all by scrolling to the next page or altering the year displayed). Some of the most notable are:
Chevron and ExxonMobil, some of the world's largest oil and gas companies. These companies both have stakes in the climate-wrecking Gorgon LNG project off the coast of Western Australia, which received $60 million in federal government funding for a carbon capture and storage (CCS) initiative that has

failed

to meet its targets. Chevron is a major donor to Australia's political parties, having

donated

around $90,000 to the Liberal, National, and Labor parties in FY2020.

Yancoal, an undiversified Australian coal miner owning multiple mines including Mount Thorley Warkworth, which has been encroaching on the town of Bulga. One third of Bulga's residents

have left

but Yancoal is planning to extend the mine even further. Yancoal's Austar mine has made headlines due to

multiple fatalities

, and a temporary

shut down

by the safety regulator. Yancoal's aggressive plans to expand its climate-wrecking coal mines are matched only by its aggressive plans to avoid paying company tax.
The worst offenders forced to pay. What about the rest?
In recent years, the ATO has been tackling some of the most egregious tax dodging. In a 2017 landmark court ruling, Chevron was ordered to pay the ATO more than $300 million in outstanding taxes. A six-year court battle between the ATO and Shell also came to a conclusion in 2019, in which Shell was hit with a $755 million tax bill.
The ATO's pursuit of Shell was reportedly part of a broader effort to 'shake money out of big oil and gas projects', with a senior ATO official claiming they were "very confident'' big oil and gas projects would start paying significant taxes by 2021. However, given the ATO routinely discloses corporate tax data that is 1.5 years out of date (the latest data disclosed is for FY2020), we're yet to see this reflected in the latest data. In fact, the latest data makes clear these enormous fossil fuel companies are still paying very little or no tax.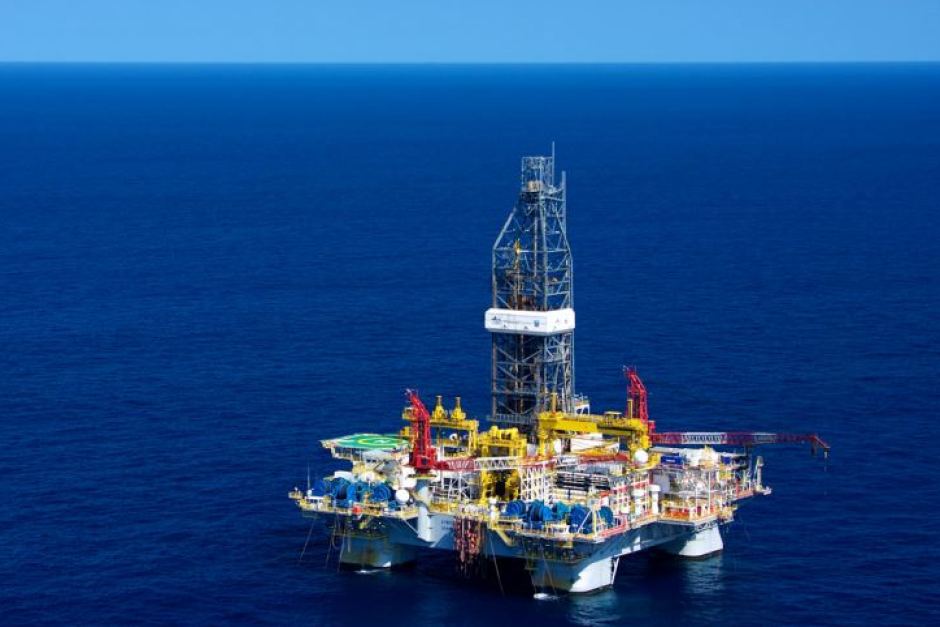 Tax dodgers Chevron, ExxonMobil and Shell are impacting our climate via their polluting Gorgon LNG project in Western Australia. While the bulk of the project's emissions come from the burning of gas exported overseas, there are also significant 'direct' emissions from the project site. The so-called 'Gorgon Carbon Dioxide Injection' scheme has attempted to capture these emissions but failed to meet key targets, and was backed by a $60 million federal government direct subsidy paid for by your tax dollars.
Avoidance methods
Tax havens
One of the main ways fossil fuel companies minimise or avoid their tax bills is by shifting profits offshore via parent or subsidiary companies.
As tax is paid on profit, rather than revenue, companies can structure themselves so that the bulk of profits are eventually recorded by a subsidiary or parent company that's registered in low- or no-tax nations (tax havens). To learn more about tax avoidance and take action to stamp it out, head to taxjustice.org.au