23 June 2021
Thanks to an enormous backlash from students, staff, alumni, donors and the NTEU, former Deputy Prime Minister and chairman of Whitehaven Coal Mark Vaile decided to walk away from his appointment as the next chancellor of Newcastle University [1]. Vaile's decision underscores that associating with the climate-wrecking coal industry is toxic for reputations, as well as our environment.
Whitehaven's banks should understand they face similar reputational risks and must rule out further funding for climate-wrecking coal.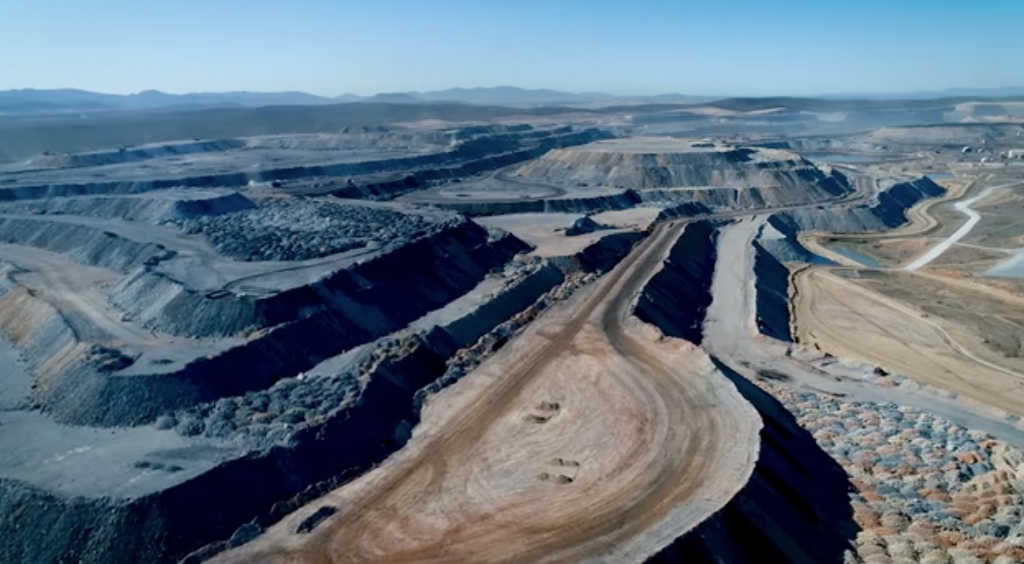 Vaile appointment sparks immediate controversy
Mark Vaile has been a long-time champion for the coal industry.
Since 2012, Vaile has sat on the board of Whitehaven Coal, one of the largest undiversified coal mining companies on the Australian Securities Exchange (ASX). Recently, Vaile advocated for financial institutions to step in and support Australia's toxic coal industry – "There ought to be an unwritten, but semi-moral obligation by the major banks in Australia to support those major Australian industries" [2].
When Vaile's appointment as the next Chancellor of Newcastle University was announced, many in the community raised Vaile's long-term support for coal as a serious conflict of interest. As Dan Conway, President of the NTEU's Newcastle Branch commented:
"The question I have is, what of our moral obligation to the environment and future generations that even diversified resource companies have recognised?"

Dan Conway, NETU Newcastle Branch President [3]
An open letter signed by 16 major philanthropists–including former Australian rugby captain David Pocock–stated:
"As significant donors we write this letter to make clear to the university that we, and many like-minded others, will not support a university who would choose as their leader someone who is determined to build new coal mines when most of the world is determined to reduce fossil fuel use." [4]
Pressure from students, staff, alumni, donors and the NTEU was critical in persuading Mark Vaile to walk away from his appointment. People power played a crucial role in holding Newcastle University to its commitment to climate action.
Whitehaven a pariah, even among climate-wrecking coal industry
Under Vaile's leadership, Whitehaven has plans to spend around $2 billion on new and expanded coal mines. Whitehaven also plans to almost double its coal production by 2030, regularly referring to coal demand scenarios that are consistent with around 3ºC of global warming and the failure of the Paris Agreement [5].
Put simply, Whitehaven's business model depends on catastrophic ecological, social and economic collapse.
Not only is Whitehaven wrecking our climate, the company is also notorious for its destruction of the communities and environment around its mines. Most recently Whitehaven pleaded guilty to stealing 1 billion litres of water for use at its Maules Creek coal mine, one of the most controversial mining projects in Australia. Whitehaven has also cleared hundreds of hectares of critically endangered habitat to make way for the Maules Creek mine pits [6].
Coal is toxic for more than just the environment
With fossil fuel companies around the world feeling the heat from communities demanding real climate action, we must continue to hold Whitehaven's financiers accountable too [7].
In February 2020, 12 banks, including two major Australian banks–NAB and Westpac–as well as two major European banks–Credit Suisse and Deutsche Bank–loaned a combined $1 billion to Whitehaven.
NAB, Westpac, Credit Suisse, Deutsche Bank and Whitehaven's eight other lenders must now rule out any further funding for this climate-wrecking coal company, or face a backlash of their own.
[1]
Ben Millington and Bindi Bryce (ABC News), University of Newcastle to resume chancellor search as Mark Vaile turns down role (22 June 2021)
. [2]
Peter Ker (Australian Financial Review), Vaile tells big banks to back coal if they want government guarantees (22 October 2020)
. [3]
NTEU Newcastle Branch, "Our University deserves better": NTEU condemns new Chancellor appointment at the University of Newcastle (10 June 2021)
. [4]
Ben Millington (ABC News), University of Newcastle donors protest appointment of Mark Vaile as chancellor (18 June 2021)
. [5]
Whitehaven Coal, Annual Report 2020 (2020)
. [6]
Lisa Cox (The Guardian), Activists drop challenge to Maules Creek coalmine after offsets approved (1 May 2021)
. [7]
Sue Lannin (ABC News), Climate change activists win against Exxon Mobil and Chevron, Shell loses Dutch court case (27 May 2021)
.
Take action!
Tell Whitehaven's financial bankers to rule out funding Whitehaven and its Vickery coal mine!
Your message will be sent to National Australia Bank (NAB), Westpac Bank, Bank of China, Sumitomo Mitsui Banking Corp, Industrial & Commercial Bank, Mizuho Bank, Bank of Communications Co, MUFG Bank, Caterpillar Finance Corp, Credit Suisse AG, Deutsche Bank, and China Everbright Bank.
---