20 December 2018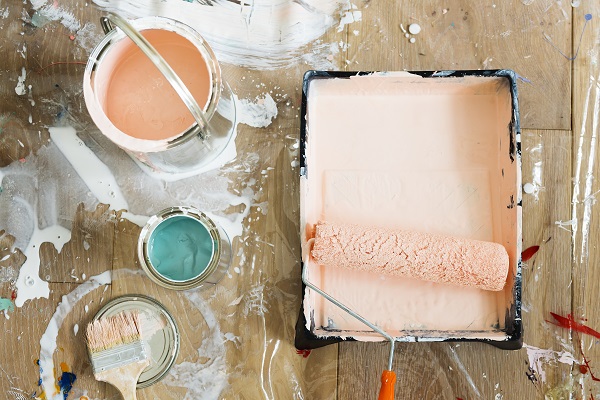 Shareholders were left without concrete answers to important climate questions at the Dulux Group annual general meeting in Melbourne today. Chairman Graeme Liebelt was unable to paint a clear picture regarding the company's climate related financial disclosures.
The paints, hardware and gardening company best known for its eponymous paint brand along with Yates, Selleys and Cabot's told shareholders that whilst it plans to carry out scenario analysis come 2019, "the scenarios we're going to use for that purpose have not yet been determined…that's work that has not yet been commenced and the scenarios have not yet been decided."
Scenario analysis – stress testing the resilience of the business against different climate change scenarios, is an important barometer for shareholders, showing that a company takes the financial risks related to climate change seriously.
Liebelt did hint at what types of information might inform Dulux's scenarios, referring to the Intergovernmental Panel on Climate Change (IPCC) whose latest report warns of the dangers should global warming exceed 1.5ºC. Given Dulux's plans to conduct its analysis in 2019, let's hope they test their business against the IPCC's 1.5ºC scenario – one that infers we have only 12 years left to ensure warming does not exceed that level, and doing so risks losing an Australian wonder of the natural world: The Great Barrier Reef.
A shareholder asked Liebelt if Dulux Group supports the goal of the Paris climate agreement to keep warming to well below 2ºC. The chairman told shareholders: "We like to leave the negotiation of international agreements to our government, but once our government has committed to those things, then absolutely we are committed."
The Australian government signed up to the Paris accord in 2015, thereby committing to the global effort to limit warming to below 2ºC so it's baffling that the company baulked at lending its voice to the agreement.
Climate not a material risk
Earlier in the meeting the company appeared unfazed by the financial risks posed by climate change, telling the meeting it was hard to link the flooding of the company's Rocklea factory in 2011 with climate change, and later informing shareholders climate was not a "material" risk.
Dulux had to shut down production at the Brisbane-based Rocklea site for an extended period, with much of the factory requiring repairs following the floods. Scientists believe these devastating floods were exacerbated by climate change.