11 November 2020
Fortescue Metals Group (FMG) founder and chair Andrew Forrest used today's annual general meeting to announce the company's plans to move heavily into renewable energy and green industry opportunities, but appeared to systematically ignore shareholder questions on climate change.
FMG has committed over $1 billion to its Fortescue Future Industries business, which is aiming to produce 235 GW of renewable energy generation to support green hydrogen, ammonia and metals production.
While few details were provided, the announcement suggests a positive strategic shift for the company.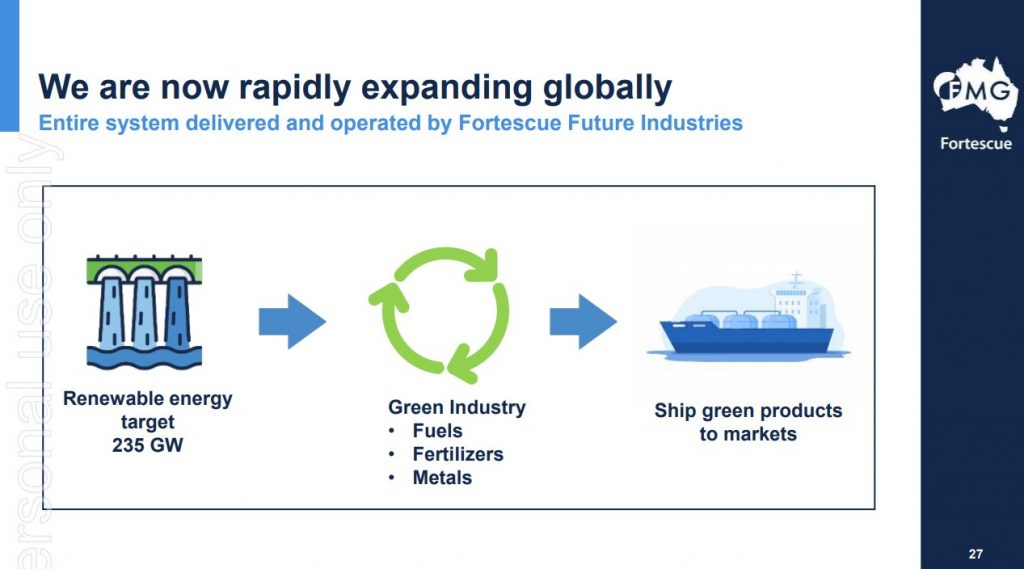 However, the pressing climate risk issues facing Fortescue's current operations were left largely unaddressed by the company's board at today's meeting. Market Forces is aware of at least four shareholder questions on climate change that were submitted online, but not put to the board.
As one of Australia's largest iron ore producers, Fortescue is heavily exposed to the emissions-intensive steelmaking industry.
In fact, the 241 million tonnes of carbon dioxide equivalent (MtCO2-e) generated when FMG's iron ore was processed into steel in the last year, is almost half as large as Australia's total national emissions in 2019.
These downstream emissions, known as scope 3 emissions, represent FMG's major contribution to climate change, and the company's greatest exposure to climate change risk.
Today's green industry announcement recognises the need to decarbonise the steelmaking industry in order to protect FMG's iron ore revenue stream in a world rapidly moving to meet its climate commitments. However, without any details, targets or timelines attached to those plans shareholders remain concerned about exactly how Fortescue plans to manage its transitional climate risk exposure.
Sadly, the company failed to respond to a number of questions submitted on this topic.
2030 target and risk analysis inconsistent with Paris
In her opening address, FMG CEO Elizabeth Gaines remarked that the next decade is critical to meeting global climate commitments. Yet the company's 2030 target to reduce its operational emissions by 26% is inconsistent with the Paris Agreement's goals of limiting warming to 1.5°C or at worst well below 2°C. The 26% reduction is in line with Australia's national 2030 target, which Climate Action Tracker notes is consistent with dangerous ~3°C of global warming.
So, if the next decade is critical to achieving the Paris climate goals, why has FMG set a 2030 target that's inconsistent with those goals? Again, this question was not answered by FMG.
Despite Fortescue's stated support for the Paris Agreement, none of the scenarios considered in the company's FY20 climate risk scenario analysis are consistent with the Paris Agreement's goal of holding warming to 1.5°C, or even well below 2°C.
Many other ASX companies facing significant transition risk, including mining peer BHP, have conducted 1.5°C analysis, in line with the stated expectations of many large investors.