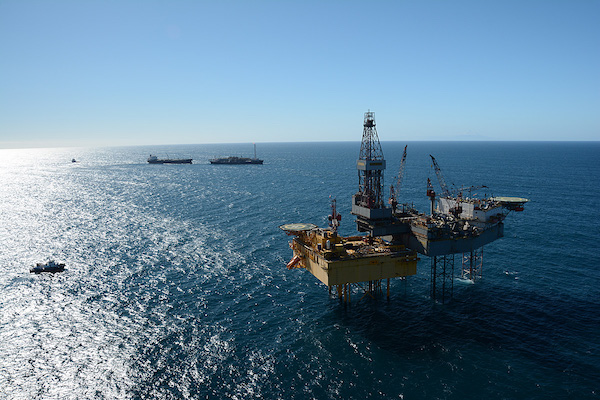 22 November 2019
Horizon Oil's cursory approach to climate risk disregards the reality that the Paris Agreement leaves no room for oil expansion.
According to its Sustainability Report, Horizon Oil is working towards full implementation of the G20 Task Force on Climate-Related Financial Disclosure (TCFD) recommendations.
However, Horizon's disclosures to date fall well short of the TCFD guidelines, leaving the company behind its peers, its shareholders in the dark, and its oil expansion plans unchecked.
The climate risk equation for a pure-play oil producer is simple: if the world is to meet its commitment to hold warming to 1.5°C, or at worst well below 2°C, there is no room for new oil and gas projects.
Despite the TCFD recommendations being finalised in June 2017, Horizon's disclosure of climate change risk is cursory at best. It lacks integral elements including:
Reporting of scope 1, 2, and 3 greenhouse gas emissions;
Strategies and targets to reduce those emissions in line with the climate goals of the Paris Agreement;
Analysis of the company's prospects under a Paris-aligned carbon constraint scenario; and
Internal carbon prices used by the company to stress test the ongoing viability of its strategy.
If Horizon disclosed these key metrics of its exposure to climate risk, it would become pretty clear that the company's plans to expand oil production are completely inconsistent with the climate goals of the Paris Agreement.
Companies that continue to sanction higher-cost projects which do not fit with a lower demand scenario risk destroying significant shareholder value through the creation of stranded assets, as well as contributing to the failure to achieve climate goals.

Companies can pursue different trajectories to meet their production reduction to 2040, however those that delay taking action carry a greater risk of being caught out.

Carbon Tracker Initiative, Balancing the Budget (November 2019)
Shareholders attending Horizon's AGM in Sydney today sought confirmation that the company's 2020 disclosures would fully align with the TCFD recommendations.
Chairman Mike Harding could only offer "we will seek to achieve full alignment in coming years."
The company is planning to report its emissions next year. When asked if this would include the emissions from customers burning Horizon's oil (known as scope 3 emissions), Mr Harding said the company would "provide that information that it can provide, and seek to align ourselves with those [TCFD] obligations."
While this could be read as a commitment to report scope 3 emissions next year, Horizon's track record on disclosure doesn't instill confidence.
Mr Harding also confirmed the company takes carbon pricing into account in strategic decision making, but didn't provide information about what prices were used, stating "it's challenging to determine too far into the future as the what the carbon price may be."
Horizon would do well to review the latest International Energy Agency World Energy Outlook, which suggests carbon prices would reach US$100 per tonne by 2030 and US$140 by 2040 under a low-carbon scenario.
While Horizon delays comprehensively dealing with climate risk, it continues to increase its exposure by pouring money into new oil projects that are inconsistent with the Paris climate goals.
Does your super fund invest in companies like Horizon Oil that are undermining climate action by expanding fossil fuels? Find out and take action!