Located 25 kilometres from Bowen in Northern Queensland, Abbot Point is a 50 million tonne per year coal export port sitting on the edge of the Great Barrier Reef World Heritage Area.
Owned by Indian mining conglomerate Adani, Abbot Point is set to become one of the world's biggest coal ports if plans to open up the Galilee Basin to coal mining are achieved.
In November 2018, having failed to secure a financial backer for more than a decade, the Adani Group finally announced it would self-fund its Carmichael mega-mine project and begin work "imminently."  This followed a string of announcements over several months scaling back the project, most notably a new rail plan to 'fast-track project delivery' and halve the cost of building the rail line to Abbot Point from $2 billion. In December ten global insurance companies ruled out working on Adani's project.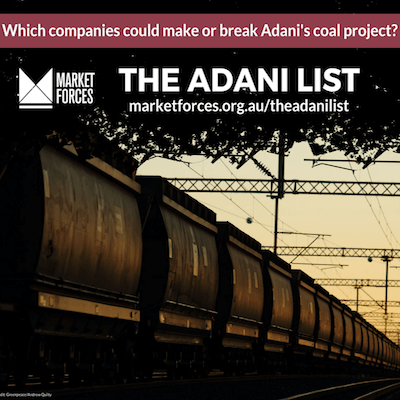 Find out which banks won't fund the Abbot Point expansion plans
Latest news on Adani's plans