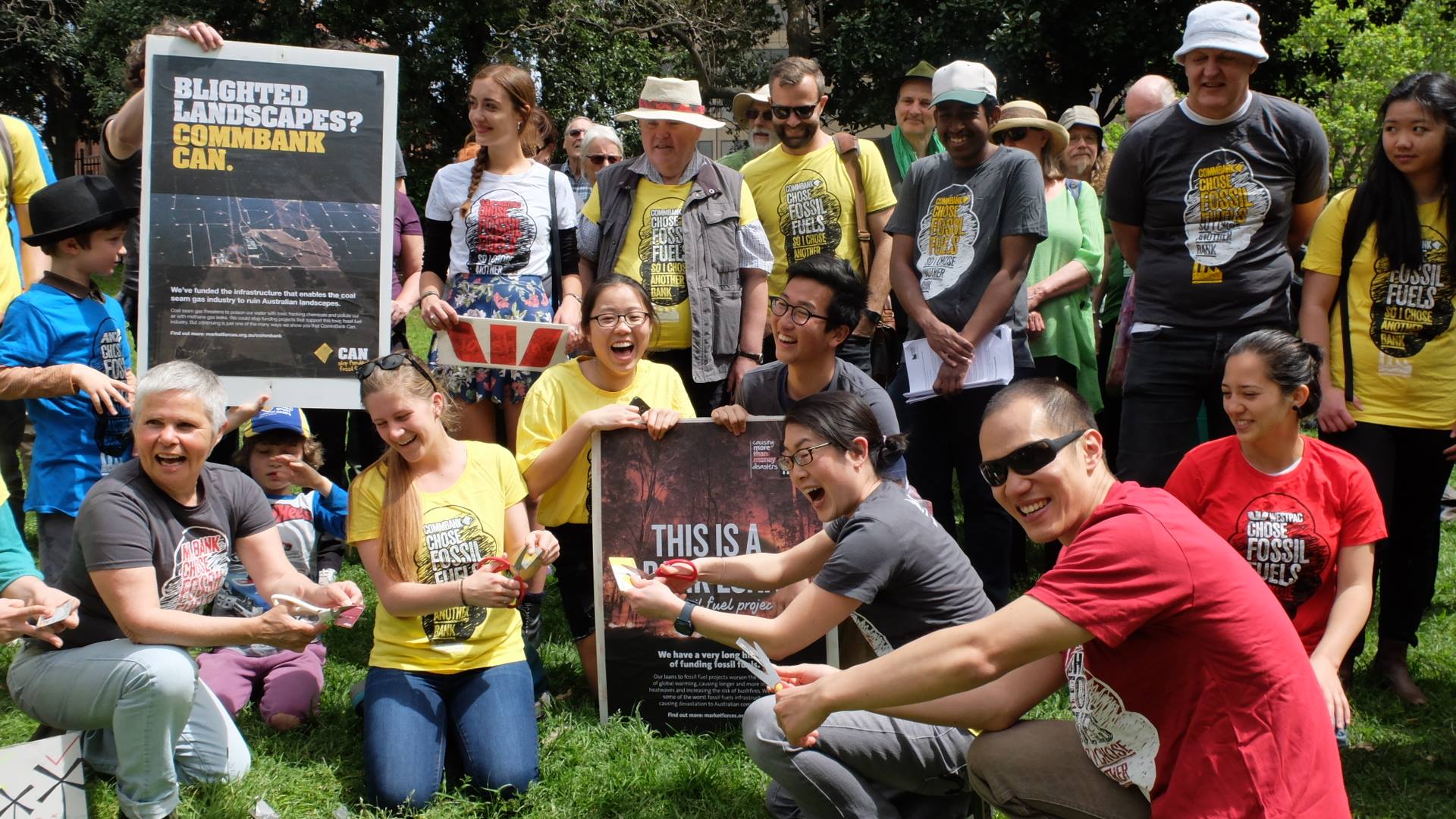 With our victory getting Westpac to rule out funding any thermal coal mines in new coal basins, the momentum is building on the #StopAdani campaign and you can be a part of it!
Join our Melbourne volunteer team at our upcoming meeting, meet like-minded people and find out how you can help turn off the flow of money to dirty coal, oil and gas projects.
Thursday 29 June
6-7.30pm
Level 9, 94 Elizabeth St, Melbourne.

We'll be focusing on the #StopAdani campaign and getting Commonwealth Bank to rule out lending to that crazy project and fossil fuels generally.
RSVP using the form.
If you have any questions contact Pablo -at- marketforces.org.au