9 March 2020
Market Forces has put up a powerful, 8 metre high mural on Sydney's Elizabeth St in Surry Hills, targetting Westpac for its funding of coal, oil and gas projects, the industries most responsible for fueling the climate crisis and worsening bushfires.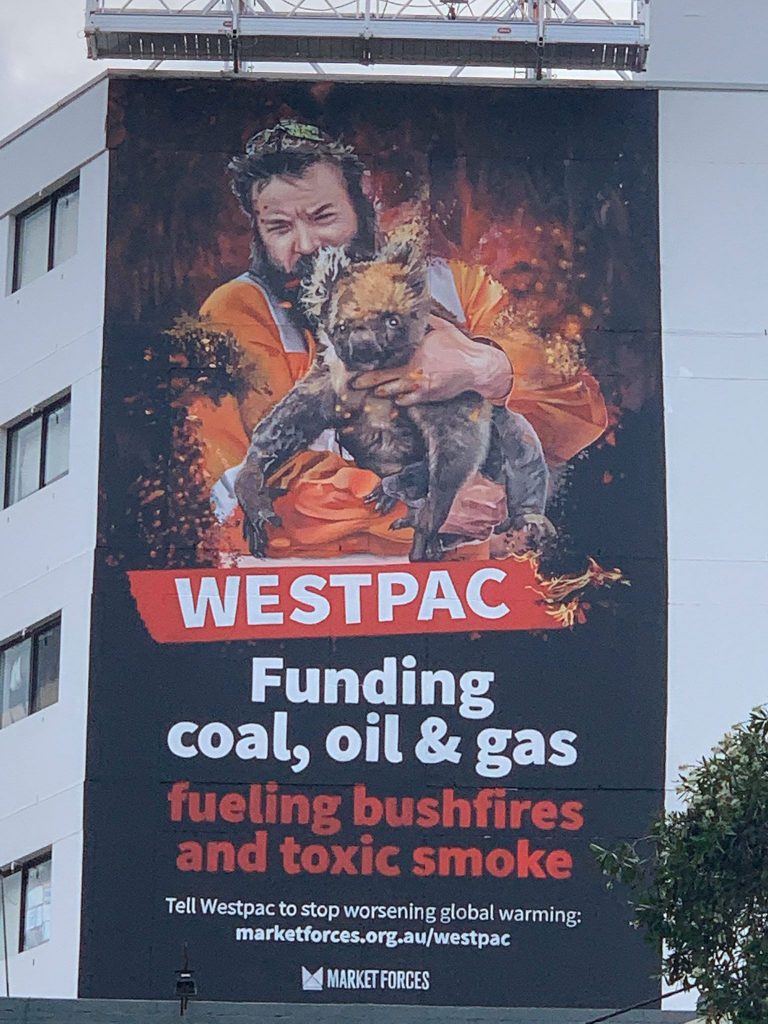 Since committing to the goals of the Paris climate agreement in late 2015, Westpac has poured $5.4 billion into climate-wrecking fossil fuel projects and companies (click here for more details). This is why our hard-hitting mural pulls no punches. The climate crisis is already here, and it is inexcusable for a major bank to be fueling the fires by lending to the industries causing it.
Westpac is currently reviewing its inadequate climate policies, and we are calling on it to immediately stop lending money to companies and projects that are expanding the size of the fossil fuel sector, and set dates for the full phase out of its fossil fuel exposure.
The pressure on Westpac will be continuing. On 20 March Bushfire Survivors for Climate Action will be handing a letter to the big four banks, calling on them to stop fueling bushfires that have already cost so many their lives, livelihoods and homes.