Campaigners call on laggards to back UN climate targets and
refuse support for disastrous project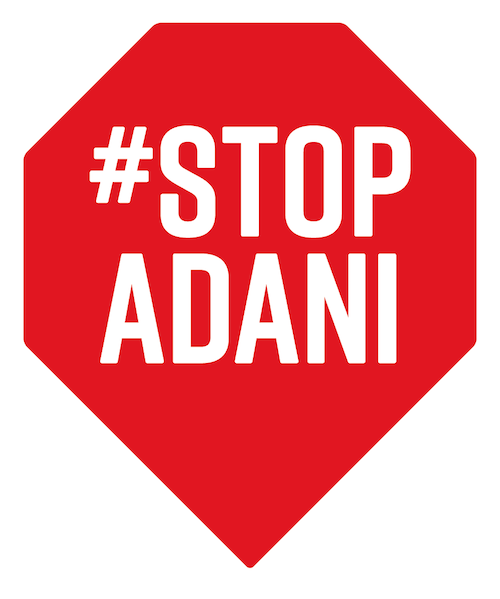 Thursday 20 December 2018, 0001 Hours Central European Time

Ten of the world's foremost insurance companies will not provide support to develop the controversial Carmichael coal mine in Australia, following the lead set by many global financial institutions, the Unfriend Coal campaign revealed today.
Companies that have explicitly refused to insure the mine or have previously pledged not to provide cover for new coal projects include the world's biggest insurers and reinsurers, Allianz, AXA, Swiss Re and Munich Re; two of Australia's largest infrastructure insurers, QBE and Suncorp; the first major US insurer to take action on coal, FM Global; as well as major European insurers Generali, Zurich and SCOR.
Despite warnings that Carmichael would be a disaster for the climate and environment, other major insurers have failed to rule out insuring the project, including Hannover Re, Berkshire Hathaway and AIG.

However, Adani has already been turned down by at least one from this group. UK-based Beazley would not rule out insuring the project, but it said: "We do not have direct involvement having declined the risk when it was presented earlier this year."
Julien Vincent, executive director of Market Forces, one of the NGOs supporting the Unfriend Coal campaign, said: "Adani has failed to secure private financial backing for this disastrous project. Insurers now have the power to stop it for good, and it's encouraging to see global leaders rule out support. Those who have yet to commit must ask themselves, do they really want to be the company that opens up one of the world's biggest coal basins in the middle of a climate crisis?"

Adani was forced to announce last month that it would self-finance the US$1.5 billion project after more than 37 global financial institutions, including all Australia's major banks, publicly rejected any involvement with the mine. The company's move puts insurers in the spotlight because the mine cannot be built or operated without insurance.

Coal burned over the approved lifetime of the mine would emit 4.6 billion tonnes of CO2, equivalent to more than eight years of Australia's annual greenhouse gas emissions. Developing the mine would open up the huge reserves of Queensland's Galilee Basin to exploitation, where there are proposals for even larger mines.
A rail line would transport the coal to an export terminal on the Great Barrier Reef, and the resultant dredging and ship traffic threatens irreversible damage to one of the world's most biodiverse ecosystems and a World Heritage Site. The mine would also be built on the lands of the Wangan and Jagalingou Traditional Owners, who continue to oppose the project.
Coal is the biggest source of CO2 emissions, and at least 59% of all coal power must be phased out by 2030 to meet the Paris climate target of limiting global warming to 1.5°C, according to the UN's Intergovernmental Panel on Climate Change. There is already more coal, oil and gas in production than can be burned without breaching this target, Oil Change International has found.
Jason Opeña Disterhoft, Climate and Energy Senior Campaigner at Rainforest Action Network, said: "Limiting global warming to 1.5ºC is flatly incompatible with expansion of coal via carbon bombs like Adani's Carmichael mine, and no insurer that is serious about climate can facilitate that expansion. FM Global's not supporting the mine and railway makes it the first U.S. insurer to publicly commit to not insure a coal project. It's time for AIG, Berkshire Hathaway and their US peers to follow suit."
On December 6th, 73 organizations representing a combined membership of more than 76 million people sent an open letter to 30 leading insurers calling on them to publicly rule out insuring the mine and rail project in the light of its climate, environmental and social impacts.
By the deadline of Friday, December 14th, five companies had explicitly pledged not to provide insurance, AXA and Scor (France), FM Global (US), QBE and Suncorp (Australia); five have existing policies that exclude insuring the mine, Allianz and Munich Re (Germany), Swiss Re and Zurich (Switzerland), and Generali (Italy); while four companies would not commit to refusing insurance, Lloyd's and Beazley (UK), Hannover Re (Germany) and Starr (US). However, Lloyd's, Beazley and Starr did note that they are not currently involved in the project.

Sixteen insurers with no policies on coal insurance have yet to respond: AIG, Axis Capital, Berkshire Hathaway, Great American Insurance, Liberty Mutual, Markel Corporation and WR Berkley (US); Canopius, Chaucer, and CNA Hardy (UK); Chubb (Switzerland); Hamilton Insurance Group (Bermuda); HDI (Germany); Mapfre (Spain); and Sompo and Tokio Marine (Japan).
Lucie Pinson, European coordinator of the Unfriend Coal campaign, said: "The giant Carmichael coal mine is a test case that demonstrates clearly whether insurers care about managing climate risk or are more interested in profiting from climate chaos. Companies that are unwilling to rule out insuring this disastrous project are threatening the future of our climate, the unique environment of the Barrier Reef and the wellbeing of local people."

The letter was coordinated by Australian NGO Market Forces, US NGO Rainforest Action Network, and the international Unfriend Coal campaign, with Friends of the Earth France, Greenpeace, Japan Center for a Sustainable Environment and Society, Re:Common and urgewald. The 73 signatories also include 350.org, the Australian Youth Climate Coalition, Divest Invest, and Friends of the Earth International.

The full list of insurers and their responses will be made public at this link: www.marketforces.org.au/insurers-stopadani.
END

About Unfriend Coal and Insure Our Future
The Unfriend Coal campaign and its sister campaign in the US, Insure Our Future, brings together a global network of NGOs and social movements calling for insurance companies to divest from and cease underwriting coal and tar sands projects and companies and support the transition to clean energy. Unfriend Coal is supported by 350.org, CIEL (US), ClientEarth (UK), Foundation Development YES – Open-Pit Mines NO (Poland), Friends of the Earth France, Greenpeace Switzerland, Market Forces (Australia), Rainforest Action Network (US), Re:Common (Italy), The Sunrise Project (Australia), Urgewald (Germany) and the Waterkeeper Alliance (US), among others.


###