17 June 2022
Today, more than one hundred health and community services workers across Australia shifted millions of dollars away from HESTA over the fund's investments in companies expanding fossil fuels.
In the single biggest climate divestment day targeting a superannuation fund in Australia's history, more than 130 members of HESTA – the health and community services super fund – moved their retirement savings to other funds. A further 31 health workers had already divested.
Based on the average balance of a HESTA member, this collective divestment would see an estimated $11.7 million worth of members' retirement savings shifted away from HESTA, in what could only be the tip of the iceberg with more health workers considering divestment.
Market Forces' analysis of the fund's latest investment holdings disclosure shows HESTA's largest investment option (Balanced Growth) had 5.83% of its listed equities invested in a global list of companies with the biggest plans to expand the scale of the fossil fuel industry.

Across the whole fund, HESTA has $228 million invested in Woodside, which is pursuing the Scarborough gas project, one of the dirtiest new fossil fuel projects planned in Australia. Independent analysis has concluded: "Woodside's proposed Scarborough to Pluto LNG project in Western Australia represents a bet against the world implementing the Paris Agreement."
Amnesty International Australia is also considering changing its default fund from HESTA to a fossil fuel free super fund unless HESTA excludes investment in companies expanding the scale of the coal, oil and gas sectors. "The global climate emergency is a human rights crisis that is already wreaking havoc on the lives of millions of people, exacerbating inequality and discrimination as well as threatening the enjoyment of our rights and indeed the future of humanity. Amnesty International Australia has been loyal to HESTA for more than a decade, but Amnesty can no longer in good conscience have HESTA as our default fund when money is being invested in fossil fuel projects. We call on HESTA to heed the calls of its members and create a plan for divestment." said Rose Kulak Amnesty International Australia campaigner.
Events were held today outside HESTA offices in Melbourne, Sydney, Brisbane, Adelaide and Perth, which gained national media attention.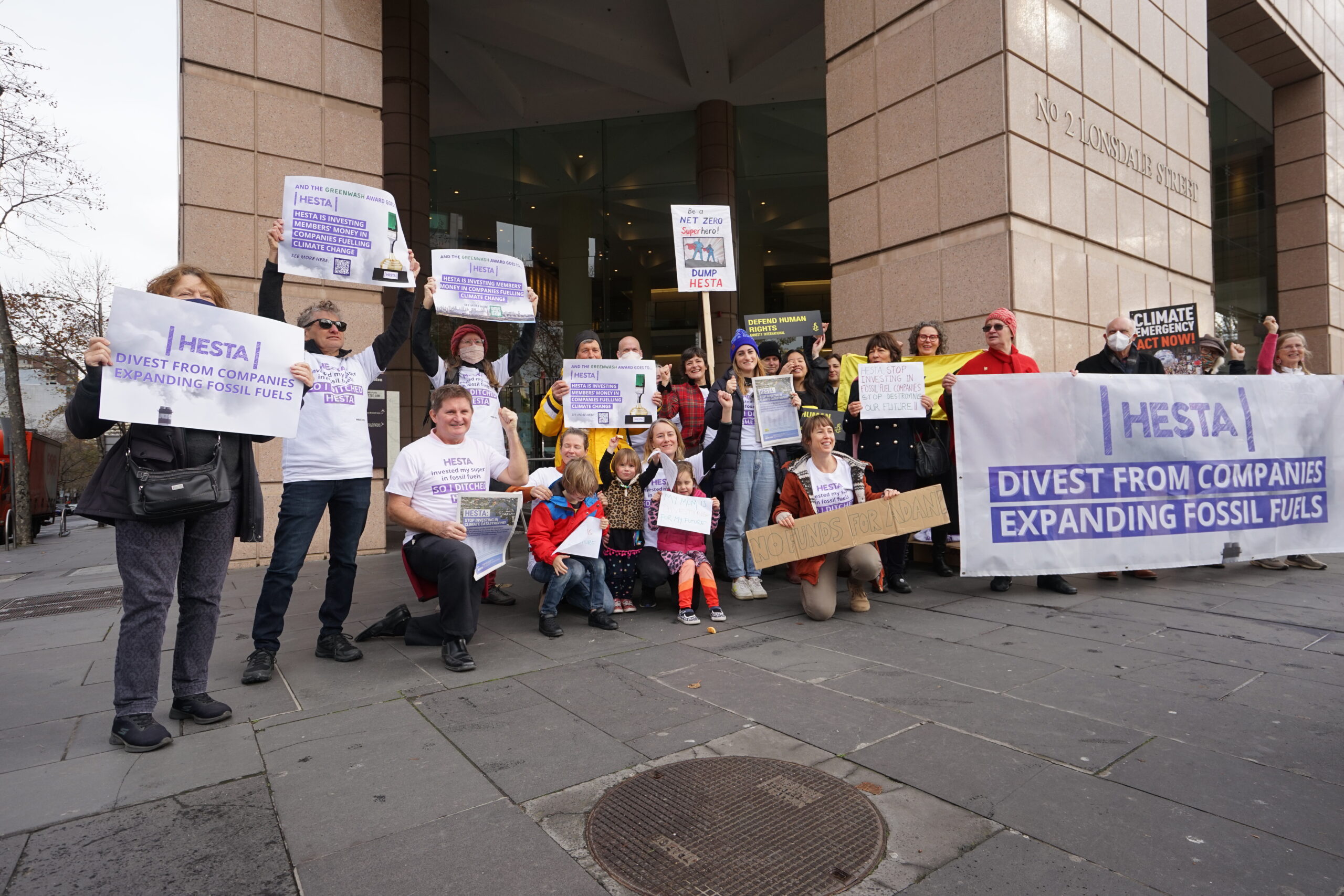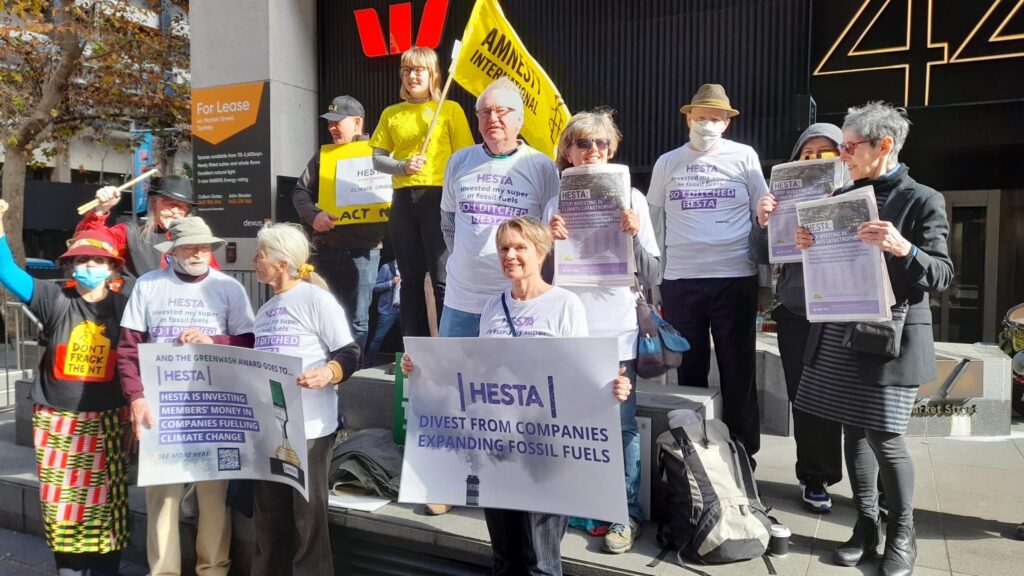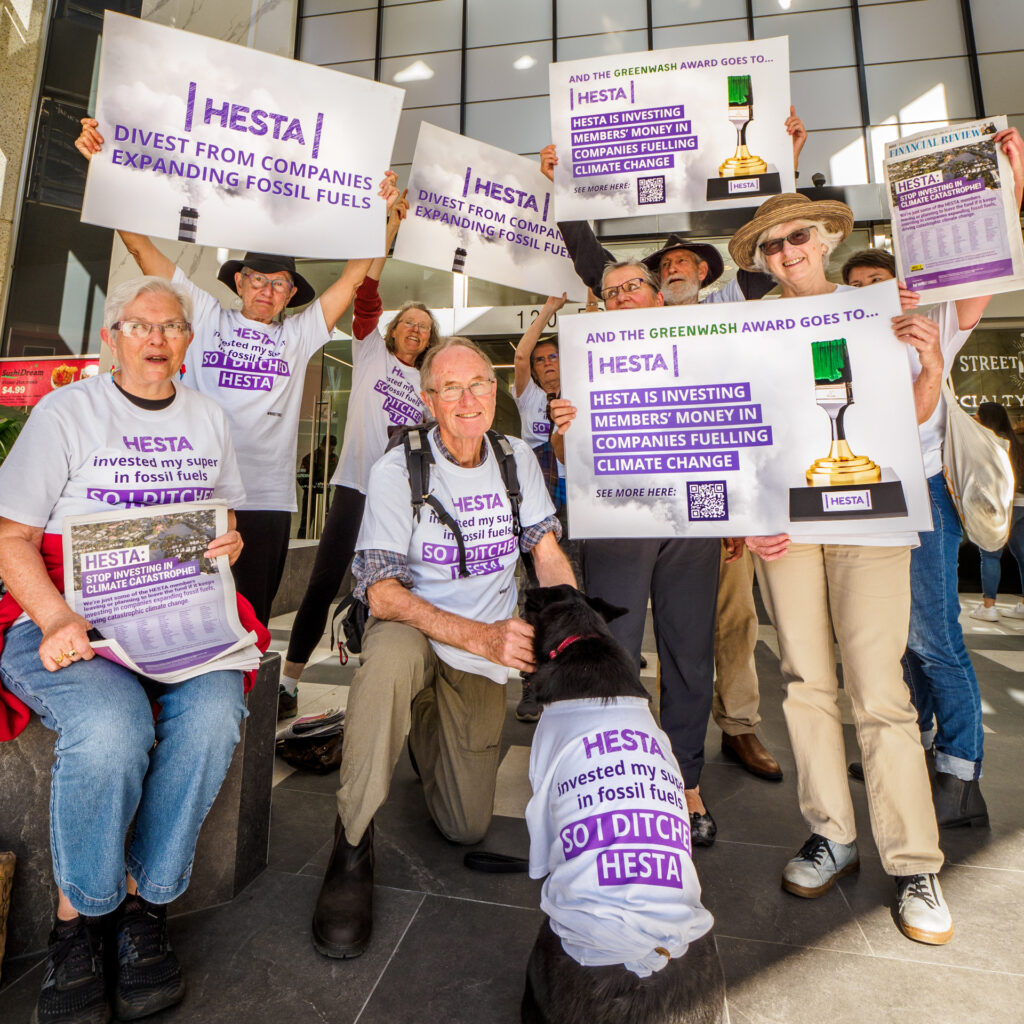 ---
Market Forces campaigns to shift finance and investment away from environmentally damaging activities and into those that protect and enhance the environment. marketforces.org.au | Twitter: @Market_Forces | Facebook | LinkedIn