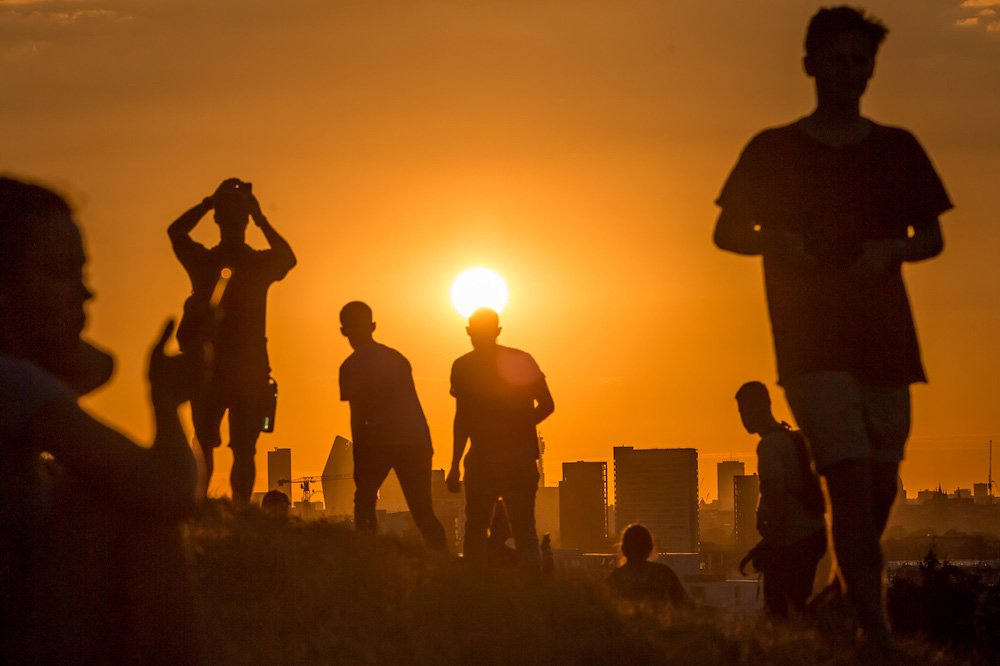 Market Forces in the media
Will van de Pol, Renew Economy 30 April 2019
Climate change is already dominating the federal election campaign, as Messrs Morrison and Shorten dodge and weave protesters, aghast that either major party's policy could still allow for massive new coal mines like Adani's Carmichael project.
But elections are taking place in the corporate calendar as well, and some of those seeking a place on company boards have views about climate change that would please only the most climate-denying politicians.
Arguably the most obvious case is that of David Murray. Investors concerned about AMP's exposure to climate change risks would be well-advised to vote against Mr Murray's appointment as AMP's Chairman on May 2.
Murray was appointed chair of AMP prior to last year's annual general meeting. However, as he only took office in July, Murray has enjoyed a 10-month ride at the helm of one of Australia's biggest financial institutions, without shareholder endorsement.
Some shareholders have been vocal in their disproval of the sale of AMP's life insurance business. And with climate risk just one of a number of AMP governance issues being discussed amongst the investor community, there are serious questions over the extent to which endorsement for Murray will materialise at the upcoming AGM.
Ask Murray about climate change and you might want to brace yourself for the response.
Some of his classics include arguing there is no correlation between global warming and carbon dioxide (the primary greenhouse gas driving anthropogenic global warming), and calling the climate change problem "severely overstated".
And, when asked what it would take for him to be convinced of the science: "When I see some evidence of integrity amongst the scientists themselves" was the reply.
To be extremely generous, and with the benefit of the doubt, these comments were all made in the earlier part of the decade when Murray was last more active in the corporate world. But no effort has been made to even signal those views have caught up with reality and that leaves anyone with an interest in AMP's financial health cause for concern.
While Murray might think the problem of climate change is overstated, that view is at odds with those of mainstream investors and regulators
While Murray might think the problem of climate change is overstated, that view is at odds with those of mainstream investors and regulators. In March, Reserve Bank of Australia Deputy Governor Guy Debelle told an audience "both the physical impact of climate change and the transition are likely to have first-order economic effects".
APRA executive board member Geoff Summerhayes has described some of the financial risks of climate change as "foreseeable, material and actionable now"and more recently said "climate change and… society's responses to it are starting to affect the global economy."
For its part, ASIC has said: "Climate change is a foreseeable risk facing many listed companies in the Australian market in a range of different industries. Directors and officers of listed companies need to understand and continually reassess existing and emerging risks (including climate risk) that may affect the company's business. This extends to both short-term and long-term risks."
More than most, AMP must heed these warnings. Through its banking and asset management businesses, AMP is materially exposed to climate change risks. For example, AMP Capital must consider the physical and impacts of a changing climate, as well as the technological, market and regulatory shifts that can be foreseen as the world moves to meet its climate commitments.
How well can we expect the business' investment processes to account for these risks if the direction from the top equates to 'climate change is not important'?
And if the pure logic of risk management isn't good enough, there's also the legal obligation.
Last year, Minter Ellison's Sarah Barker, writing for the Commonwealth Law Initiative, said a director could breach their duties by disregarding or being wilfully blind to climate risks. Similarly, adherence to a position of climate denial or obfuscation could indicate a material conflict of interest, compromising a director's ability to act in the best interests of the company.
In other words, if AMP can be shown to have failed to manage climate risk in some way, Murray's views will offer nothing in his defence.
Investors have become increasingly vocal about the need for action on climate change. Statements calling for governments to meet the goals of the Paris Agreement, engaging with companies over the management of climate risk and voting for shareholder proposals are becoming increasingly common.
But companies are steered from the top, and investors also need to apply a critical eye to those who want to sit on company boards. Climate change is set to dominate financial markets for many decades to come, and companies need directors who are both willing and able to manage the risks and opportunities it provides.
From the evidence available, it appears that's not David Murray. And that's why investors should vote against his appointment as AMP's Chairman. We can't afford to have Australia's economy directed by people asleep at the wheel, let alone those dismissive of the need to manage climate risk.
Will van de Pol is Asset Management Campaigner, Market Forces