29 August 2019

A petition with over 135,000 signatures from all over the world was handed to AIG at its Australia headquarters in Sydney today, calling on the company to rule out insuring the disastrous Adani Carmichael coal project.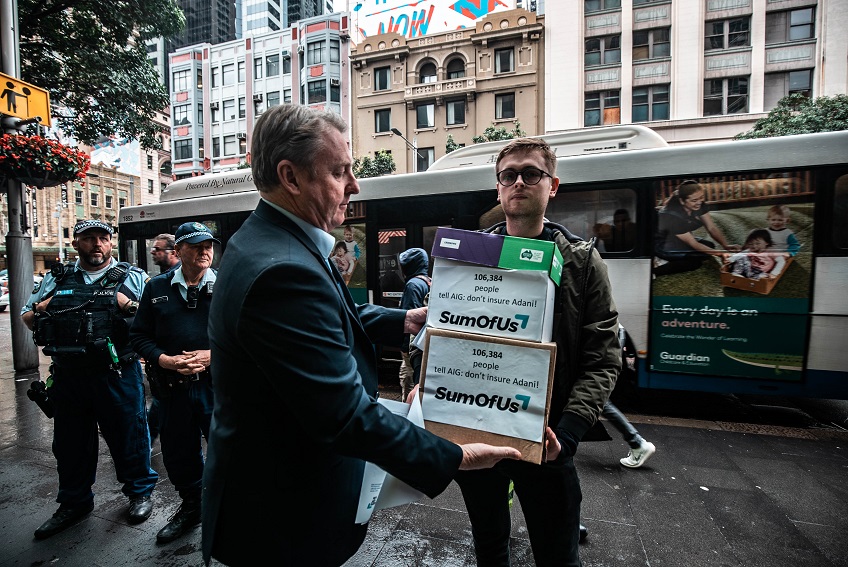 Hundreds of people joined actions outside AIG offices in Sydney, Melbourne and Brisbane as part of the petition handover, while mobile billboards containing the petition message circled around inner-Sydney.

"The Arctic is on fire, the Amazon is on fire, glaciers are disappearing, there are parts of Australia in the worst drought on record less than 10 years since the last worst drought on record ended," Market Forces campaigner Pablo Brait told the crowd outside AIG's offices in Melbourne.
"We're in the midst of a mass extinction event which threatens a million species over the next 30 years. We're seeing the systems that provide us with food, with water, with safety, collapse in front of our eyes. We don't have any time to waste," he said.
"We know that Adani still needs insurance for this project. They say they already have their insurance in place. We believe that means just for their existing very limited level of work. If they want to do some large scale construction, they still need insurance deals to happen, and we intend to prevent those insurance deals from happening."
Fourteen global insurance companies have now ruled out providing insurance for the climate-wrecking Adani Carmichael project, including all of Australia's major insurers as well as Allianz, AXA and Zurich.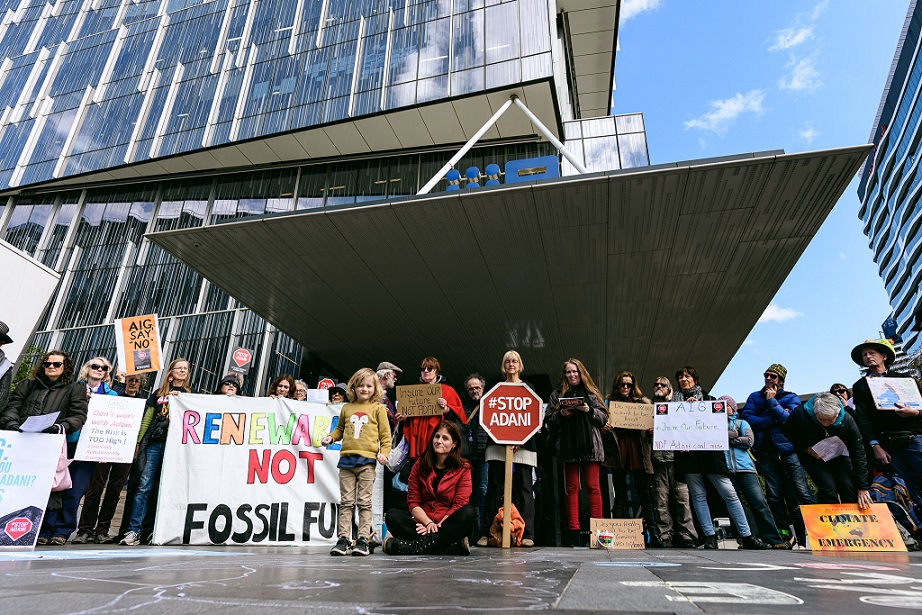 A coalition of groups, including three of those behind today's events – SumOfUs, Market Forces and Rainforest Action Network – have previously targeted AIG rival Liberty Mutual.

Liberty Mutual confirmed last month that it had turned down an offer to insure the project and that it would not underwrite the mine's "operational phase".
AIG's silence on the most controversial project in Australia's history is seeing it become increasingly isolated.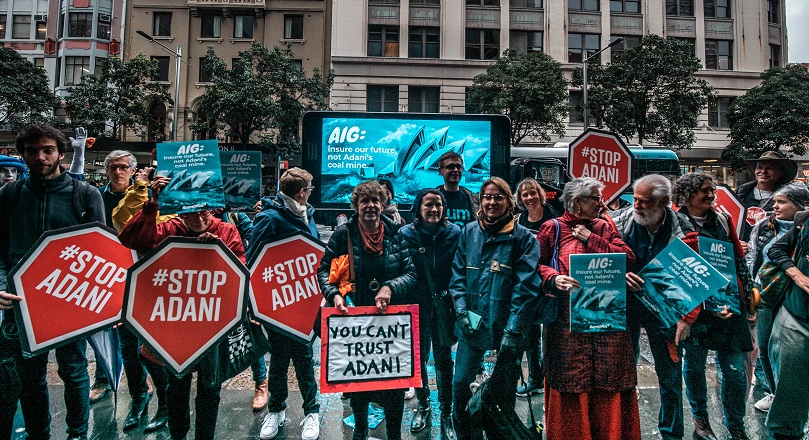 With climate change-related storms, floods, bushfires and heatwaves hitting insurance companies increasingly hard, it simply doesn't make sense for insurers to get behind a massive new coal mine in an untapped coal basin. The Adani Carmichael project will destroy the land of the Wangan and Jagalingou people, take water from drought-stricken farmers, increase ship movements in the already stressed Great Barrier Reef World Heritage Area, and add fuel to the urgent climate crisis.

By ruling out support for Adani Carmichael, AIG will not just be protecting its own interest but also those of all humans and other living things on this planet.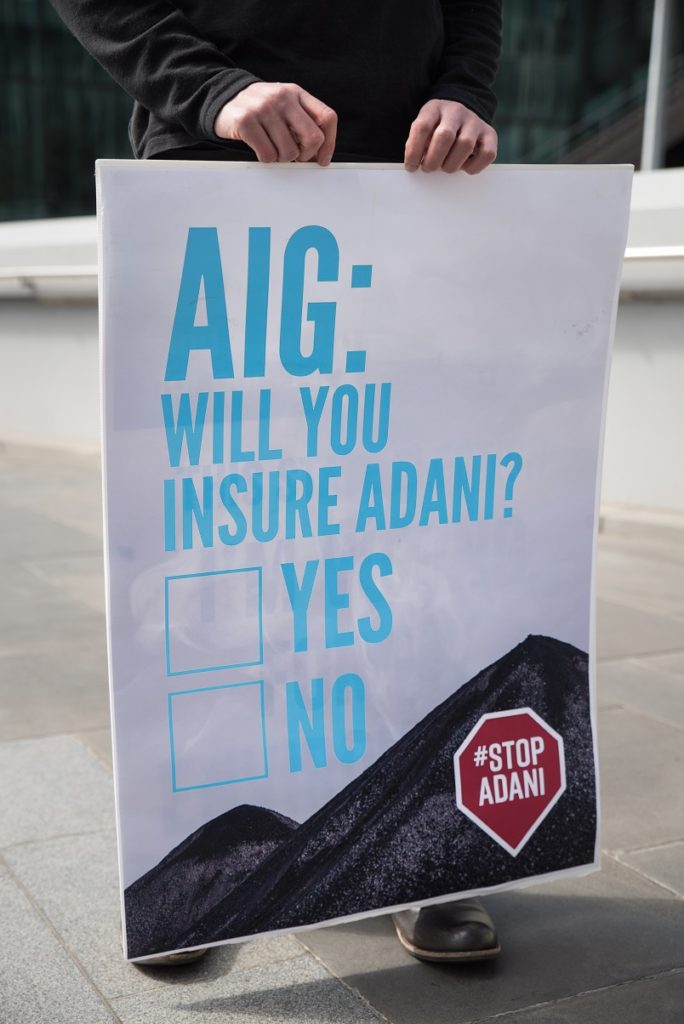 AIG has a chance to be on the right side of history. We are calling on CEO Brian Duperreault to draw a line in the sand and rule out insuring Adani.
Take Action: contact all the insurance companies that have so far refused to rule out insuring Adani Carmichael using the form below.