Bukit Asam (Indonesian Govt)
PT Bukit Asam (Persero) Tbk is an Indonesia-based company, majority owned by the Indonesian government, primarily engaged in the coal mining industry. Its coal mining-related operations include research, exploration, exploitation, processing, purifying, transporting and trading; managing and operating ports and jetties for coal, either for internal or external use; managing and operating thermal power plants, either for internal or external use, and providing coal mining and production related consultation and engineering services.
Bukit Asam has coal mining concessions in several areas within Indonesia, including Tanjung Enim, Peranap, Palaran and Ombilin. It is also engaged in briquette manufacturing. Its briqutte manufacturing plants are located in Tanjung Enim, Indonesia, which produces carbonated briquettes, and Natar and Gresik, Indonesia, which produce non-carbonated briquettes.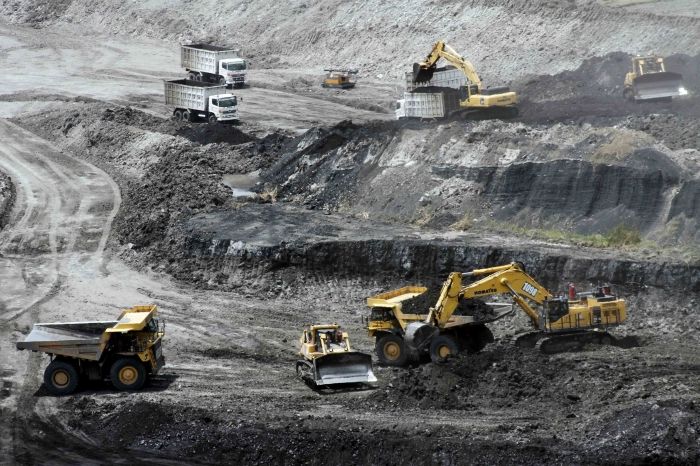 PLEASE NOTE: The US$ figures presented are the sum of lenders' corporate loans to Bukit Asam from 2008-2016. The 'number of deals' column indicates the number of deals (of a total of 10 transactions identified) in which a bank has been involved.
Information comes from Bukit Asam's annual reports. Occasionally, where information is incomplete, assumptions must be made about data and these were made in a consistent manner and in good faith. Whilst we endeavoured to gather and include all relevant deals, we cannot guarantee the completeness of the information presented. All deals were either primary loans or had an unspecified purpose.
Structure
Source: Bukit Asam 2015 Annual Report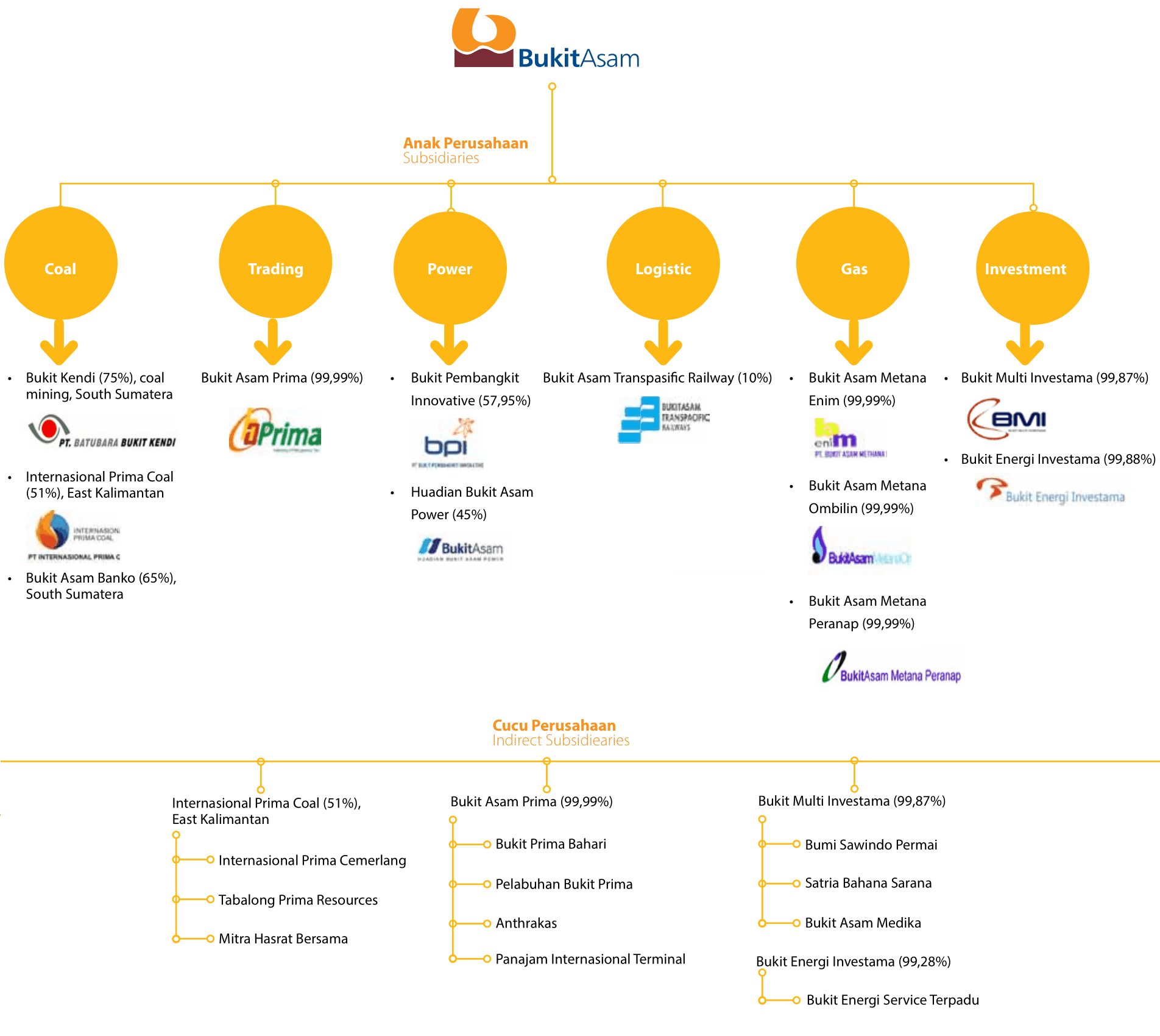 Shareholders
| Investor | Ownership (%) | Date |
| --- | --- | --- |
| 1. Government of the Republic of Indonesia | 65.02 | 30 Jun 2016 |
| 2. The Vanguard Group, Inc. | 1.05 | 31 Aug 2016 |
| 3. Dimensional Fund Advisors, L.P. | 0.81 | 31 Jul 2016 |
| 4. PGGM Vermogensbeheer B.V. | 0.54 | 31 Dec 2015 |
| 5. Mellon Capital Management Corporation | 0.32 | 31 Aug 2016 |
| 6. TIAA Global Asset Management | 0.31 | 31 Aug 2016 |
| 7. BlackRock Institutional Trust Company, N.A. | 0.29 | 30 Sep 2016 |
| 8. Parametric Portfolio Associates LLC | 0.28 | 31 Jul 2016 |
| 9. FIL Investment Management (Singapore) Ltd. | 0.16 | 31 Mar 2016 |
| 10. Van Eck Associates Corporation | 0.14 | 30 Sep 2016 |
| 11. Raiffeisen Kapitalanlage-Gesellschaft mbH | 0.14 | 31 Aug 2016 |
| 12. St. James's Place Wealth Management Group | 0.13 | 31 Oct 2015 |
| 13. UOB Asset Management Ltd. | 0.12 | 31 Dec 2015 |
| 14. Delaware Investments | 0.11 | 31 Aug 2016 |
| 15. Eastspring Investments (Singapore) Limited | 0.11 | 30 Nov 2015 |
| 16. Neuberger Berman, LLC | 0.09 | 31 Aug 2016 |
| 17. Cornèr Banca S.A. | 0.09 | 31 Aug 2016 |
| 18. DB Platinum Advisors | 0.08 | 28 Feb 2015 |
| 19. Harding Loevner LP | 0.07 | 31 Aug 2016 |
| 20. CPP Investment Board | 0.07 | 31 Mar 2015 |