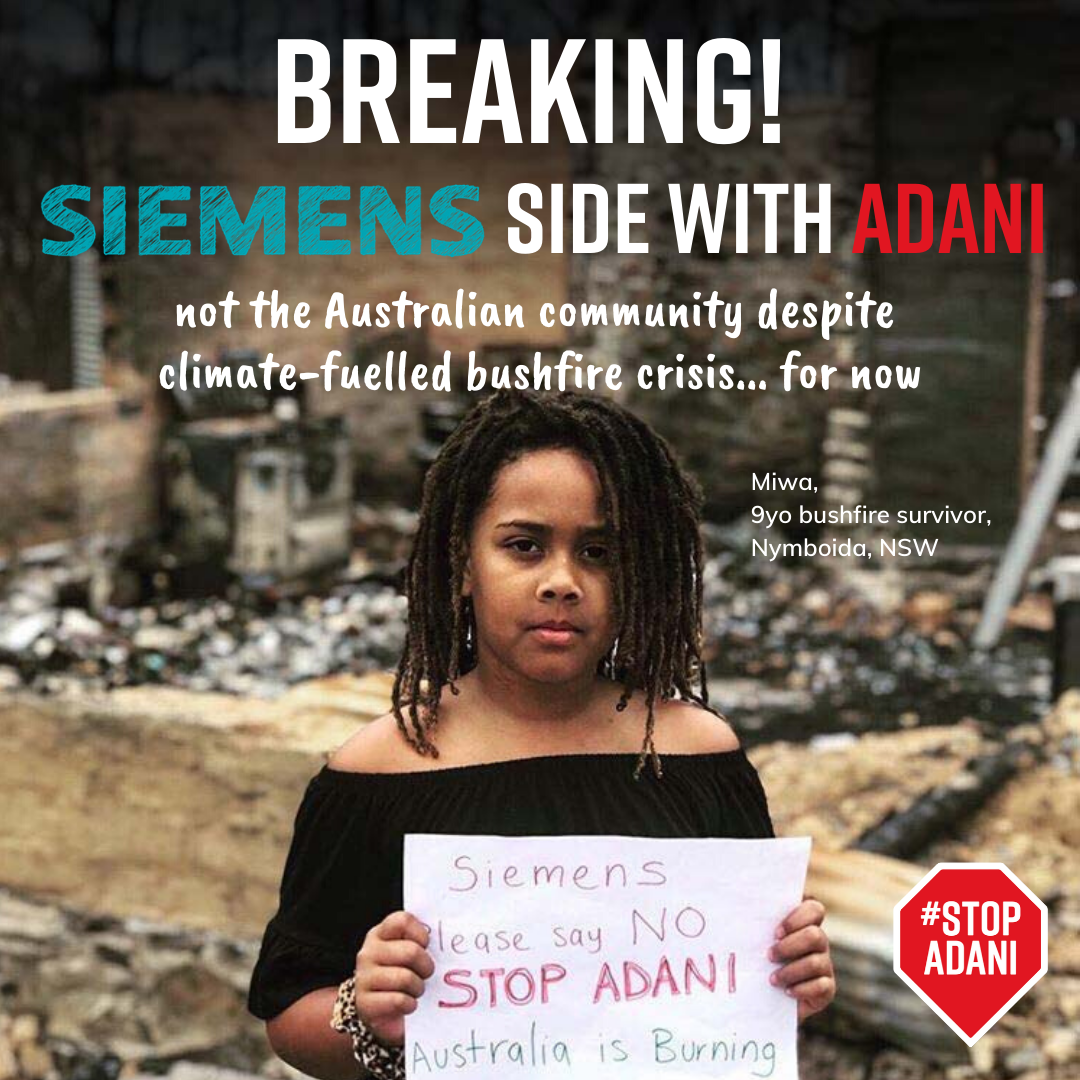 Siemens has turned its back on the tens of thousands of people who have implored the company to walk away from the Adani Carmichael coal export project.
In a statement, Siemens CEO Joe Kaeser restated his company's support for the Adani Carmichael project, a mine that would open up a massive new thermal coal basin.
Over 60 companies have so far refused to finance or work on Adani's disastrous coal export project, which threatens the rights of traditional owners, would drain the region's groundwater, remove critical habitat for threatened bird species, result in even more industrialisation of the Great Barrier Reef World Heritage Area, and be a massive leap towards runway climate change.
Please take action: tell Siemens they have made the wrong call - use the form opposite to email Siemens' CEO Joe Kaeser directly.