Market Forces in the media
Op-ed by Julien Vincent, executive director Market Forces
Sydney Morning Herald/The Age, 19 October 2018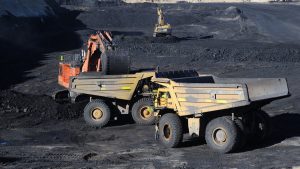 Next week investors will get the opportunity to vote on whether an ASX100 company that is custodian of their money should align its strategy with the Paris Agreement on climate change, which aims to keep us to 1.5 degrees.
That company is Whitehaven Coal, Australia's largest pure-play coal miner. And to make a gross understatement: Whitehaven's strategy isn't in line with this goal.
Market Forces has helped coordinate a resolution from over 100 Whitehaven shareholders to be put to the meeting asking the company to disclose the risks it faces from both the impacts of, and efforts to reduce, climate change.
It also expresses the opinion that the company should align its strategy with the goals of the Paris Agreement. Why might that matter to you? Because if you have a superannuation fund or shares in the ASX100, you're likely invested in Whitehaven and exposed to its climate-related financial risks.
Earlier this month, under pressure from investors, Whitehaven told the market it was prepared to budge on climate change risk disclosure but, in the same document, made clear its vision for the future was more coal.
Whitehaven justifies this by citing the New Policies Scenario of the International Energy Agency (IEA), which states coal use in South East Asia could more than double by 2040. It's also a scenario in which global warming reaches 2.7ºC by 2100, a flagrant breach of the Paris Agreement that has now been ratified by 181 countries.
The IPCCs analysis on coal is in stark contrast on this matter. It requires at least a 2/3 reduction in coal power generation by 2030 and its virtual elimination by 2050.