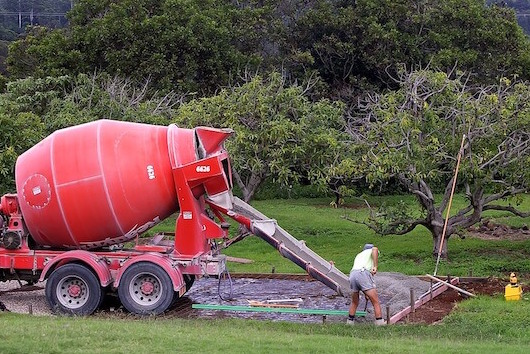 10 May 2019
Australian cement manufacturer Adelaide Brighton's CEO Nick Miller said today that there are opportunities to align his company's emission reduction targets with the Paris climate accord, although made no commitments.
His statement was in response to a shareholder at the company's annual general meeting asking if Adelaide Brighton would be "setting targets to further reduce emissions in line with the Paris Agreement."
"I think it is very important that we take a leadership role on this if there is a licence for us to operate as an emitter of carbon," said Miller.
Adelaide Brighton uses significant amounts of energy in its production of cement. According to the Cambridge IP publication, Chatham House Report, cement production makes up 8 per cent of global emissions. Annual cement emissions need to fall by a minimum of 16 per cent by 2030 if emissions are to align with the Paris accord.
Earlier this year a Market Forces report "Out of line, out of time" revealed that Adelaide Brighton, alongside many other companies on the Australian stock exchange, needs to show alignment with Paris.
The shareholder pushed Miller to be specific about the commitments. "Aren't investors, including the Climate Action 100 initiative asking the company to set Paris-aligned targets?"
The Climate Action 100 is an investor initiative launched in 2017 to ensure the world's largest corporate greenhouse gas emitters take action on climate change. Over 320 investors, with combined assets of $33 trillion, have signed up. Adelaide Brighton was nominated by these investors to join a list of companies that either have a significant opportunity to drive the clean energy transition at the global or region level or material exposure to climate-related risks that are not captured solely by emissions data.
"Wouldn't these targets help ensure the company's strategy and capital expenditure decisions minimise our exposure to transition risk?" asked the shareholder.
"Absolutely," responded Miller. "That will be incorporated into our sustainability plan outlining our objectives and targets moving forward." Unfortunately, Miller was not specific about when this would be produced.
You can hear the whole interaction here.
Image credit: https://www.longbeachconcreteservice.com/