Commbank – Last bank standing on Adani Carmichael?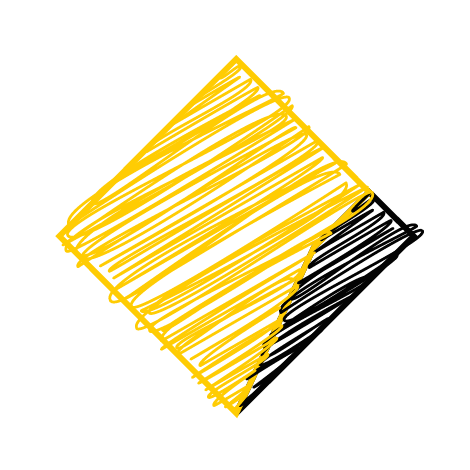 loaned to dirty fossil fuels globally since 2008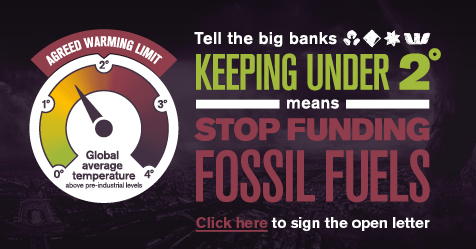 CommBank's climate fail
Commonwealth Bank has been given FAIL grades in all four categories of a new study into international banks' fossil fuel lending policies. With no publicly disclosed policies to restrict coal mining, coal power, LNG exports or extreme oil, Commonwealth Bank found itself at the bottom of a pile of 37 international banks, receiving an F in all four categories. On top of this, the bank loaned $4 billion to the dirty coal, oil and gas sectors in 2016, more than any other bank in Australia.
CommBank has not only failed to rule out funding the Adani Carmichael coal mine, but is already in business with Adani as a transactional banker, and a lender to their coal export terminal at Abbot Point. Use the form to contact Commonwealth Bank and tell them it's time to rule out new fossil fuels, including Adani Carmichael.
Global fossil fuel lending in 2016:
Has Commbank fulfilled its commitments on two degrees?
In late 2015, Commonwealth Bank publicly committed to taking action to support the international aim of limiting global warming to less than 2°C above pre-industrial levels. But as the scorecard shows, the bank's recent activity has been completely inconsistent with that commitment.
A two degree warming limit gives us a very strict carbon budget to work within, meaning 80% of known fossil fuel reserves must stay underground if we are to have even a 75% chance of not exceeding the limit.
What does this mean for Commbank? Well the obvious place to start would be a policy excluding new investments that expand the fossil fuel industry. Beyond this, the bank must commit to to actively managing down its exposure to fossil fuels, and become coal-free in five years.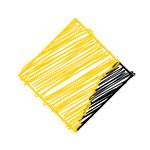 total lending to fossil fuels in 2016
2016 fossil fuel vs renewables lending

$4.60

:

$1
How long since last fossil fuel expansion deal?

189 days
Policy to reduce fossil fuel exposure?

FAIL
Policy restricting fossil fuel lending?

FAIL
GOT A COMMBANK HOME LOAN?
You'll be amazed how powerful it can be
How is Commonwealth Bank expanding fossil fuels?
Despite its two degree commitment, Commbank continues to loan to companies and projects that are expanding the fossil fuel industry.
One of the most shocking examples of Commbank's disregard for their two degree commitment came in November 2015, when the bank loaned $49 million to a new deepwater oil drilling project. The new Heidelberg field sits 1620m below sea level around 225km off the Louisiana coast.
That makes it a relatively close neighbour to the Horizon deepwater oil project, where an explosion in 2010 caused one of the worst environmental disasters in recent history.
Learn more
Find out more about the extent and impacts of banks financing fossil fuels, compare the lending positions of different banks and learn more about how to switch to a bank that aligns to your values.