NAB
AUSTRALIA'S THIRD BIGGEST SUPPORTER OF DIRTY FOSSIL FUELS
---
NAB
AUSTRALIA'S THIRD BIGGEST SUPPORTER OF DIRTY FOSSIL FUELS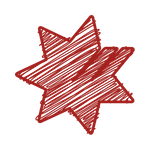 loaned to dirty fossil fuels globally since 2016
---
In December 2017 NAB became the first of Australia's big four banks to rule out lending to all new thermal coal mines or extensions. "NAB will no longer finance new thermal coal mining projects" the bank proclaimed.
Yet it appears NAB has breached this policy. Market Forces' latest research finds NAB announced its thermal coal policy, the bank funded New Hope Coal (for its New Acland Stage 3 thermal coal mine) and Coronado Global Resources (owner of the Curragh coal mine, which has planned or undergone extensions and expansions).
These loans are part of the $1.2 billion NAB loaned for projects that expand the scale of the fossil fuel industry, just when we need a rapid decline of fossil fuels to keep global warming to 1.5°C. These projects will enable the release of over 2.5 billion tonnes of CO2, equivalent to more than four times Australia's total greenhouse gas emissions in calendar year 2019.
Take action: tell NAB that its Paris Agreement pledge means no more fossil fuels!
---
---
Use the form below to send your message to NAB. If you aren't a customer or shareholder of NAB, you can instead send a message to all four major banks here.
Has NAB fulfilled its Paris climate pledge?
In late 2015, NAB publicly committed to taking action to support the Paris Agreement, which includes the goal of limiting global warming to less than 1.5°C above pre-industrial levels. But as our scorecard shows, NAB's activity has been completely inconsistent with that commitment.
The 1.5°C warming limit has stark implications for the world's energy system meaning we cannot accommodate any new or expanded fossil fuel projects, and must phase out thermal coal in OECD countries by 2030.
Yet in November 2019 NAB committed to be out of thermal coal by 2035, five years later than what Commonwealth Bank committed to earlier that year, and also five years later than OECD countries have been told we need to phase out coal-fired power completely. In some ways, this is worse than having no policy at all, as it deliberately selects a date the bank knows is consistent with the failure of the Paris Agreement.
NAB has also continued lending heavily to companies and projects expanding the scale of the fossil fuel industry, blatantly flouting its commitment to the Paris Agreement.
From here, NAB's next steps should be extending its December 2017 thermal coal exclusion policy and rule out all investments that expand the dirty fossil fuel industry, bringing its thermal coal exit date forward to 2030 (if not earlier) and committing to phase out oil and gas investment in line with meeting the Paris Agreement.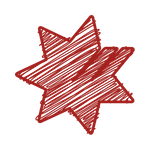 Scorecard since Paris Agreement commitment:
total lending to fossil fuels
lending to companies with business plans consistent with the failure of Paris Agreement
Total lending to expansionary projects
fossil fuel vs renewables lending ratio

$1.35

:

$1
Total emissions enabled
(tonnes CO2)

2.5 billion
Plans to exit thermal coal by 2030, consistent with Paris Agreement?

No
Plans to phase out all fossil fuel exposure in line with the Paris Agreement?

No
Explicitly rules out funding new or expansionary fossil fuels?

No
Explicitly rules out funding companies whose business plans are consistent with the failure of the Paris Agreement?

No
How is NAB expanding fossil fuels?
Despite its commitment to the Paris climate goals, NAB still lends to companies and projects that expand the fossil fuel industry, even helping to expand the coal industry in Australia:
In December 2018, ANZ and NAB were among lenders that provided $600 million to New Hope for purposes including the proposed New Acland Stage 3 coal mine in south-east Queensland. The deal was shrouded in secrecy, as New Hope's CEO declined to publicly identify the lenders.
This project involves three new mine pits (named Manning Vale West, Manning Vale East and Willeroo) which New Hope expects would produce 80.4 million 'product tonnes' of coal. The project would extend the life of the established New Acland coal mine beyond 2030, when OECD countries like Australia need to exit thermal coal if we're to align with the Paris Agreement's climate goals.


New Acland coal mine, south-east Queensland. Credit: Lock the Gate Alliance (CC BY 2.0)

In September 2019, ANZ, NAB and Westpac helped loan US$550 million to Coronado Global Resources, US$200 million of which was to fund expansion of the Curragh coal mine in central Queensland. According to Coronado, "the expansion is set to deliver an additional 6.0 Mt [million tonnes] from FY20 to FY23". However, given Coronado expects operations at Curragh to continue well beyond 2023, it's likely the expanded capacity would result in much more than 6.0 Mt of additional coal mined.
Not only does NAB lend to projects that expand the fossil fuel industry, it also lends to companies actively expanding the fossil fuel sector and/or relying on scenarios consistent with the failure of the Paris Agreement to justify their future business prospects. In the section adjacent you will find NAB's total lending to such companies, as well as a table listing the companies themselves.
Expansionary fossil fuel projects funded by NAB since 1 Jan 2016
| wdt_ID | Project name | Location | Big four banks involved | Lifetime CO2 emissions enabled |
| --- | --- | --- | --- | --- |
| 1 | Sabine Pass LNG Terminal | USA | CBA, NAB (Train 6) | 1,635 |
| 5 | Corpus Christi LNG | USA | CBA, NAB | 775 |
| 6 | Midship Pipeline | USA | CBA, NAB | 698 |
| 11 | Freeport LNG train 2 | USA | NAB | 253 |
| 12 | New Acland Stage 3 coal mine | Australia | ANZ, NAB | 174 |
| 13 | Curragh coal mine expansion | Australia | ANZ, NAB, WBC | 109 |
| 17 | Jackson Generation gas power plant (1,200MW) | USA | NAB | 57 |
| 18 | South Field Energy gas power plant (1,182MW) | USA | NAB | 56 |
| 19 | Cricket Valley gas power facility (1,100MW) | USA | NAB | 52 |
| 21 | CPV Fairview gas power facility (1,050MW) | USA | CBA, NAB | 50 |
---
NAB's funding of expansionary fossil fuel projects since 1 Jan 2016
---
Learn more
Find out more about the extent and impacts of banks financing fossil fuels, compare the lending positions of different banks and learn more about how to switch to a bank that aligns to your values.