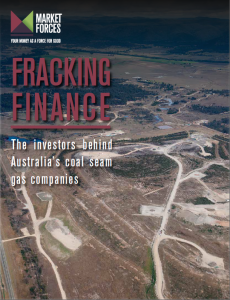 Our report, Fracking Finance, details the dangers that unconventional gas extraction methods, such as fracking, pose to our land, water and communities.
The report also takes a close look into which financial institutions are supporting the biggest players in Australia's coal seam gas industry.
Click the image to view on online version of the report.
Published: August 2015