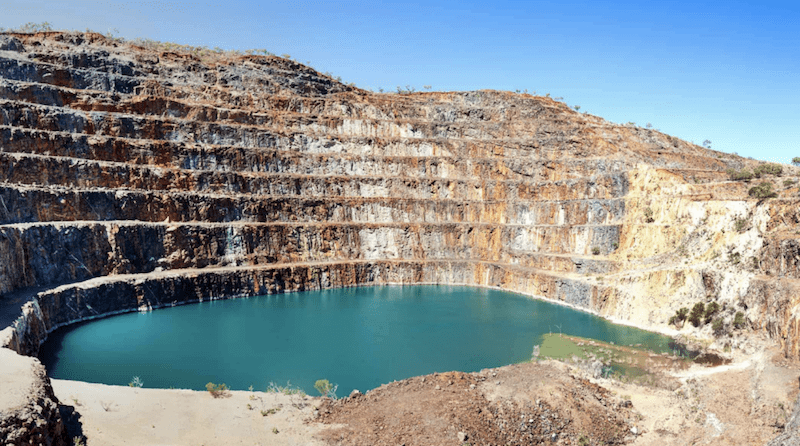 23 May 2019
Alumina Limited is one of Australia's top ASX-listed mining companies.
As its name suggests, the company focuses on alumina, the material refined from bauxite and used for aluminium production. Australia is the second largest alumina producer in the world.
Aluminium is used to make cars, building materials, industrial machinery, electrical products, drinks cans, foil packaging and many other everyday items. The smelting process used to make aluminium uses large amounts of electricity and so is – as chairman Peter Day noted at today's annual general meeting (AGM) – "very greenhouse gas intensive."
Climate change
Alumina "accepts the IPCC report on climate change", as seen in its Climate Change position statement. The latest IPCC (Intergovernmental Panel on Climate Change) report clearly states the catastrophic difference between us keeping global warming below 1.5ºC, as opposed to 2ºC.
That extra half a degree of global warming would see hundreds of millions of more people living in climate-poverty, and an estimated 10 million unable to remain in low-lying countries. It would also spell the death of most of the world's coral reefs.
Alumina's climate change position statement this year shows it plans to stress test what the company looks like in a 2ºC warming scenario and beyond 2ºC. But it stops short of the IPCC's new 1.5ºC target – and shareholders were quick to pull the board up on this.
"Has scenario analysis been conducted to ensure Alumina's business strategy is resilient to a scenario in which global warming is limited to 1.5°C?" asked a shareholder at today's AGM.
"…My answer is probably no," responded Alumina chairman Peter Day.
"Rather than 2ºC degrees, wouldn't you be working towards an analysis of 1.5ºC?" asked a shareholder.
"We will work on scenarios that capture our progress to the 2ºC benchmark and what would happen if it went above the 2ºC benchmark," Day replied.
"Yes but the benchmark now is 1.5ºC not 2ºC, which is significant," said the shareholder.
"If the benchmark is 1.5ºC, we should measure ourselves against the benchmark," Day conceded.
Setting climate targets and cutting emissions
Alumina owns 40% of the world's biggest largest alumina business, Alcoa World Alumina and Chemicals (AWAC). Its partner is Alcoa, which owns the other 60%. Alumina owns 40% of AWAC's assets in Australia (known as Alcoa of Australia) and 40% of the remaining AWAC assets around the globe.
Alcoa recently announced targets to reduce overall greenhouse gas emissions 15% by 2025 and 20% by 2030, from a 2015 baseline.
"Are the emission reduction targets consistent with the goals of the Paris Agreement?" asked another shareholder.
"I don't know if those targets are consistent with the Paris Agreement," said Day. "In the case of Alumina assets, refineries in particular, it is very challenging to make improvements from greenhouse gases because of the nature of the energy source we use, which is gas."
Alcoa, Rio Tinto and Apple have made announcements about piloting a carbon-free smelting, given that smelting is such a carbon-intensive process. "Can we expect this technology to be implemented at the Portland smelter [in Victoria] anytime soon?" asked a shareholder.
"I can't realistically give you a time frame because again the technology and the innovation we've talked about has not yet been put into full-scale production," responded Day.
Take action
Market Forces' recent report "Out of line, out of time" shows that Alumina is among the 61% of companies that must show alignment with the Paris Agreement. Find out more and ask your super fund to ditch their investments in companies not taking our climate emergency seriously.