28 November 2018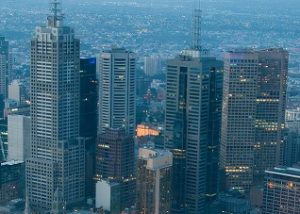 For a company that openly declared it considers climate risk at its annual general meeting (AGM) today, IOOF has done remarkably little to show how it plans to manage those risks.  
Earlier this year the financial services giant told shareholders it was a strong supporter of the Task Force for Climate-related Financial Disclosures (TCFD). The G20-led taskforce calls on companies to accurately and thoroughly disclose the risks and opportunities posed by climate-change to their bottom line.
"We are proud to join over 30 other large Australian organisations in expressing support for consistent, useful information on the material financial impacts of climate related risks and opportunities," proclaimed IOOF, which has $161.7billion of funds under management.
Despite backing the TCFD recommendations, the financial services giant is yet to produce any climate-related financial disclosures, including detailed scenario analysis. Have a look at how IOOF rated on our company scorecard here. 
The company is also heavily exposed to fossil fuels, with its IOOF MultiMix invested in polluting energy giants BHP Billiton and Woodside Petroleum.  In fact, it's impossible to know what else they invest in; its Multimix Balanced Growth fund does not disclose the vast majority of holdings.
With no obvious fossil fuel screens or exclusions, it's highly likely that IOOF invests in many other fossil fuel companies.
No climate risk processes in place and no timetable for action
Asked by a shareholder whether IOOF planned to make complete disclosures in 2019, chairman George Venardos told his AGM audience they were on the case. "We will adopt them as we can, and we will fully adopt them, but I can't give you a precise timetable."
Many of IOOF's  peers in the financial services industry, including ANZ, Westpac and Suncorp, have already begun disclosing against the TCFD recommendations. So there's little reason IOOF can't provide them come 2019.

In defending its climate risk considerations, IOOF was quick to point out it requires fund managers to review Environmental Social and Governance (ESG) principles prior to making an investment decision. Legal opinion, however, indicates financial climate risk should be considered distinct from ESG issues, something IOOF does not yet do. 
When asked by a shareholder at the AGM what processes it has in place to ensure fund managers consider climate risk, chairman George Vernados said none, because there weren't enough financial metrics available. 
Given the latest dire warnings for the planet outlined in the IPCC's latest climate change report, IOOF could start immediately by excluding companies whose business models are incompatible with the Paris climate goal to keep global warming well below 2°C
So far however the company has proven extraordinarily timid on this front. Vernados admitted at the AGM that no fund managers had been taken to task over climate-related investments.
"We have not challenged a manager and we have not removed one for those reasons," he conceded.
Take Action