2 April 2019

On Saturday, Australia's biggest coal underwriter (insurer) took the positive step of committing to phase out its entire thermal coal business by 1 January 2030.
QBE also ruled out providing insurance to any new thermal coal mine, power plant or transport network from 1 July 2019, and pledged to dump coal company shares from its direct investment portfolio. It has defined coal companies as those making over 30% of revenue from coal, or generating over 30% of electricity from coal.
QBE has confirmed that this move covers all classes of insurance and facultative reinsurance except for statutory and/or compulsory insurance such as workers compensation.
The decision makes QBE the 11th major global insurer to restrict its coal underwriting, and the first based outside of Europe.
QBE's new Energy Policy makes clear the insurer is taking this step in an attempt to align itself with the Paris Agreement. Coal is the largest single contributor to global warming, which is fueling the worsening storms, bushfires, floods and heatwaves threatening lives and the profits of insurers worldwide.
QBE's announcement came in the midst of a long-running campaign by customers, shareholders and the wider public, coordinated by Market Forces, calling on QBE to end its investment in and underwriting of fossil fuel companies and projects.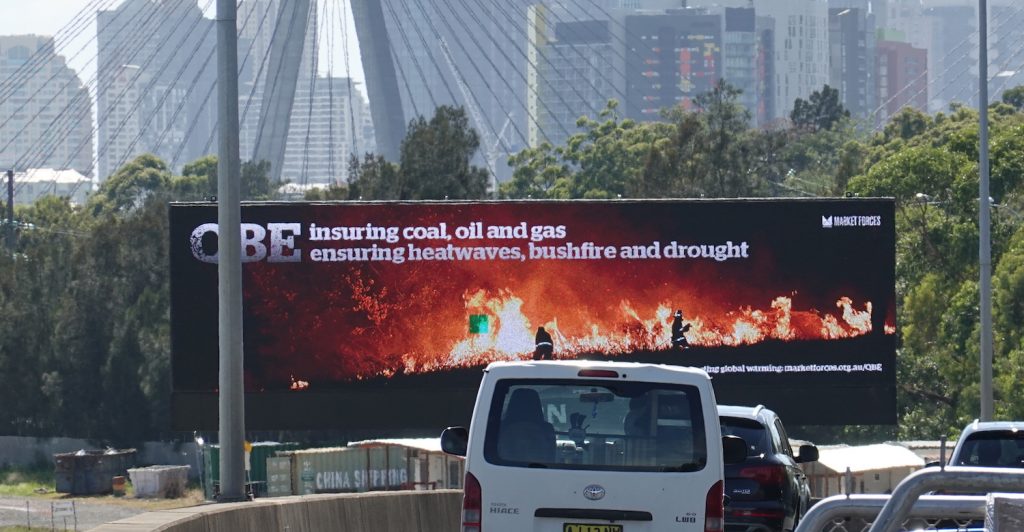 Action still needed on oil and gas
Tempering the good news on coal, QBE says it intends to continue its investment in and underwriting of oil and gas companies and projects. This decision is based on some dubious assumptions, such as the gas industry's favourite public relations line that gas is somehow a "transition" fuel – even though renewable energy is already cheaper than new gas plants and unconventional gas is possibly more polluting than coal.
Unfortunately, it means the company will continue to support fossil fuel expansions, flying in the face of climate science that unequivocally requires fossil fuel use to start shrinking – and also means that QBE's business remains out of line with the Paris Agreement goal of limiting warming to 1.5 degrees.

Take action
Contact QBE to congratulate it on its shift out of thermal coal, and to ask it to apply similar policies to its oil and gas business: