PT Adaro Energy Tbk is an Indonesian integrated coal mining company and Indonesia's second largest thermal coal producer after Bumi Resources. It operates the largest single-site coal mine in the southern hemisphere (Tabalong), and is a significant supplier to the global seaborne thermal coal market. The company's coal is widely used throughout Europe, Asia and the Americas.
Adaro's vision is to be the largest and most efficient integrated coal mining and energy company in South East Asia. The company and its subsidiaries currently deal in coal mining and trade, coal infrastructure and logistics, and mining contractor service. Each operating subsidiary is positioned as an independent and integrated profit centre.
The company operates under a Coal Cooperation Agreement with the Government of Indonesia which gives it the right to mine coal within its Agreement Area in the Tanjung district of South Kalimantan Province. The Agreement Area covers approximately 36,000 hectares and lies 15 kilometers due east of the provincial town of Tanjung. Additionally in October 2016, Adaro became the sole owner of the IndoMet Coal project after acquiring BHP's 75% stake. IndoMet comprises seven Coal Contracts of Work which are located in Central and Eastern Kalimantan.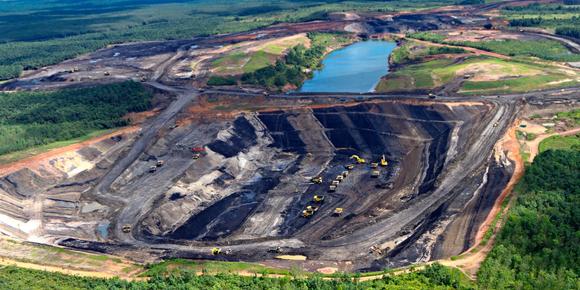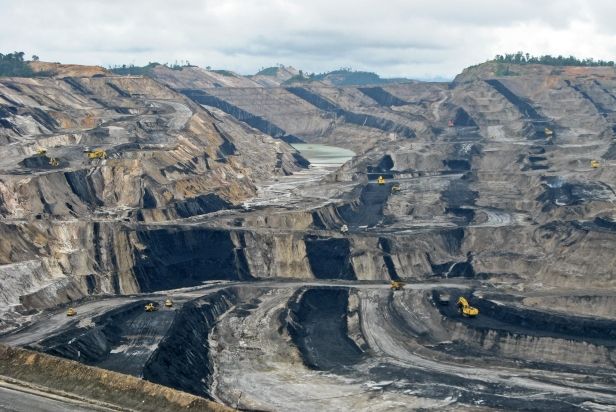 PLEASE NOTE: The US$ figures presented are the sum of lenders' corporate loans to Adaro from 2006-2016. The 'number of deals' column indicates the number of deals (of a total of 15 transactions identified) in which a bank has been involved.
Information comes from Adaro's annual reports, as well as other public and subscription-based information sources. Occasionally, where information is incomplete, assumptions must be made about data and these were made in a consistent manner and in good faith. Whilst we endeavoured to gather and include all relevant deals, we cannot guarantee the completeness of the information presented. The intended use of 11 of the 15 identified deals included refinancing debt, whilst four had either an unspecified purpose or were primary loans.
Shareholders
| Investor | Ownership (%) | Date |
| --- | --- | --- |
| 1. PT Adaro Strategic Investments | 43.91 | 31 Mar 2016 |
| 2. Garibaldi Thohir | 6.18 | 31 Mar 2016 |
| 3. Edwin Soeryadjaya | 3.29 | 31 Mar 2016 |
| 4. Theodore Permadi Rachmat | 2.26 | 31 Mar 2016 |
| 5. Dimensional Fund Advisors, L.P. | 1.89 | 30 Jun 2016 |
| 6. Ir. Subianto | 1.36 | 31 Mar 2016 |
| 7. The Vanguard Group, Inc. | 1.15 | 31 Jul 2016 |
| 8. BlackRock Institutional Trust Company, N.A. | 0.84 | 31 Aug 2016 |
| 9. PGGM Vermogensbeheer B.V. | 0.50 | 31 Dec 2015 |
| 10. FIL Investment Management (Hong Kong) Limited | 0.37 | 31 Jan 2015 |
| 11. Parametric Portfolio Associates LLC | 0.35 | 30 Jun 2016 |
| 12. Mellon Capital Management Corporation | 0.32 | 31 Jul 2016 |
| 13. Van Eck Associates Corporation | 0.20 | 31 Aug 2016 |
| 14. APG Asset Management | 0.18 | 31 Dec 2015 |
| 15. TIAA Global Asset Management | 0.18 | 30 Jun 2016 |
| 16. State Street Global Advisors (UK) Ltd. | 0.17 | 31 Jul 2016 |
| 17. Eastspring Investments (Singapore) Limited | 0.15 | 30 Nov 2016 |
| 18. Fideuram Asset Management (Ireland) Limited | 0.12 | 31 Jul 2016 |
| 19. St. James's Place Wealth Management Group | 0.12 | 31 Oct 2015 |
| 20. Fidelity Management & Research Company | 0.11 | 31 Jul 2016 |
Structure
Source: Adaro 2015 Annual Report