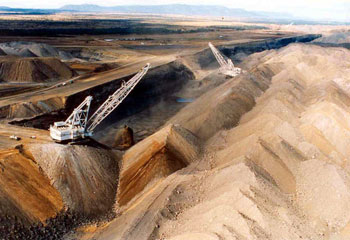 12 December 2018
Westpac's hypocrisy – their statements on climate against the reality of their loan book – was a major theme at the big four bank's annual general meeting today in Perth. And despite supporting the 2015 Paris climate agreement Westpac's board made no apology for continuing to lend to climate-wrecking coal, oil and gas.
The Intergovernmental Panel on Climate Change's latest report is emphatic that to keep global temperatures below 1.5°C, two-thirds of the world's thermal coal must stop being used for electricity and no more new coal projects can be built by 2030.  

It's not just the IPCC scientists who are talking about the need to ditch coal to help limit climate catastrophe. At the COP24 conference in Poland this week, global investors managing $32 trillion warned of a financial crash several times worse than the 2008 crisis if the world fails to phase out coal burning or dramatically cut carbon emissions within the next decade or two.

Funding coal, oil and gas projects
Westpac's exposure to coal this financial year alone is reported to be a whopping $1.4 billion – an increase of 140% from last year. Since signing up to the Paris climate deal, the company has lent $2.66 billion to fossil fuels.

Recently Westpac co-financed a $720 million deal to support the world's fifth-largest coking coal miner Coronado Global Resources. This newly ASX-listed company supplies thermal coal via the Curragh coal mine to the Stanwell power station in central Queensland. Coronado's recent contract to supply Stanwell until 2038 is expected to keep the Curragh mine going well beyond the 2030 deadline for OECD countries to stop using coal for electricity.

A concerned shareholder asked what actions Westpac had taken to satisfy itself that backing Coronado and similar customers was compatible with a 1.5°C global warming scenario.

"If we have lent in that area, it would have passed all the tests that our policy on climate change has been adhered to," replied chairman Lindsay Maxted. "Notwithstanding on face value that because it is coal or fossil fuels or whatever that might mean that we shouldn't be lending."

Stanwell Power Station has a technical end life of 2043. To meet the Paris goal of limiting global warming to 1.5°C, it's now recognised that all OECD countries must stop burning coal for electricity by 2030. "If Westpac supports the goals of the Paris climate agreement, why does it support Australian coal power plants and their suppliers, that plan to operate post-2030?" asked a shareholder.

"All we are doing here is putting into our matrix…how we are contributing towards the 2050 emissions or the 2°C or 1.5°C in the future," explained Maxsted.

"So 2030 isn't applicable, is that right?" the shareholder asked.

"We have made no commentary on what the emissions targets should be by 2030," Maxsted admitted.

Therein lies the problem. With the global community calling on countries and companies to significantly cut coal oil and gas expansion by 2030, it's alarming that a major lender such as Westpac has not done the work to examine the transition in the next 12 years – something that's vital to ensuring we don't exceed 1.5°C warming.

This year Westpac also funded development of the Tanami gas pipeline in the Northern Territory, which is intended to supply a new gas-fired power station. Given this is a new fossil fuel project, one shareholder asked: "Does Westpac agree with the IEA and Oxford that the fossil fuel industry cannot be expanded in order to align with Paris?"

"Over time, fossil fuels must be a lower part of the fossil fuel equation, but that does not mean that all fossil fuel projects must cease today," Maxsted replied.

Aligning strategy to 1.5°C warming
Page five of Westpac's Sustainability Report notes the bank will 'continue to update' their work, in light of the IPCC's 1.5C report. A shareholder asked if Westpac's board could confirm the bank would carry out a 1.5°C scenario analysis of all aspects of the Group's business, including its loan book, and disclosed to shareholders next year.

"We are still in the world of a 2°C degree economy, not a 1.5°C, but that work is ongoing. As we said in that note, that is expected to be presented to the board in the course of next year," said Maxsted.

"So is that confirmation?" the shareholder asked. Yes, said Maxsted.

The IPCC's latest report shows the stark gap between a 1.5°C and a 2°C world. Under 2°C, virtually all coral reefs will die, with hundreds of millions of people are destined to live in climate-poverty and 10 million of them unable to live in low-lying countries. Over 37% of the world's population will suffer extreme heat and fisheries will decline dramatically.
Yet despite these alarming projections, we're yet to see Westpac adopt lending policies that would strive to ensure 1.5°C – and as Maxsted stated, the bank has made "no commentary" about what emission targets should be by 2030.
Take action: Tell Westpac that aligning to the Paris goals means no more funding to fossil fuel projects!
Is your bank still backing dirty coal companies? Put your bank on notice today!