westpac has finally ruled out funding adani carmichael!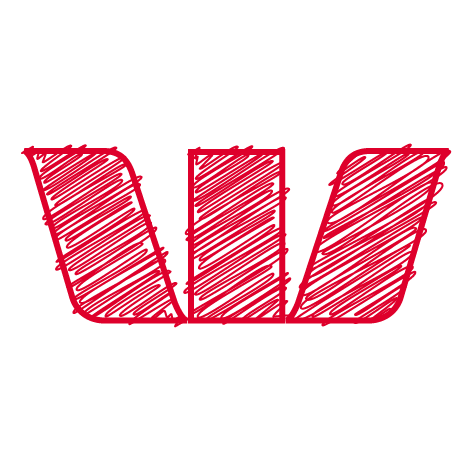 loaned to dirty fossil fuels globally since 2008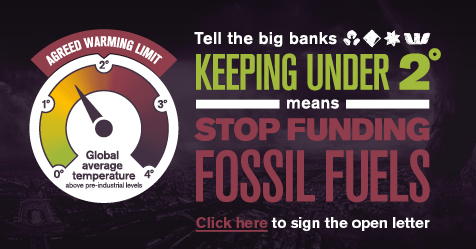 Tell Westpac: well done for ruling out Adani Carmichael, now go for all fossil fuels!
After years of pressure from customers, shareholders, environmental groups and the broader community, Westpac's new climate policy update finally effectively rules out financing the controversial Adani Carmichael mega coal mine.
While Westpac's climate policy update is a big win for the campaign to stop Adani, it leaves a long way to go to get Westpac off fossil fuels altogether. Use the form below to congratulate Westpac for ruling out Adani and encourage them to go further.
Westpac's global fossil fuel lending since 2°C commitment
Has Westpac fulfilled its commitments on two degrees?
In December 2015, Westpac publicly committed to taking action to support the international aim of limiting global warming to less than 2°C above pre-industrial levels. But as our scorecard shows, the bank's recent activity has been completely inconsistent with that commitment.
A two degree warming limit gives us a very strict carbon budget to work within, meaning 80% of known fossil fuel reserves must stay underground if we are to have even a 75% chance of not exceeding the limit. Click here to learn more about the big banks and 2°C.
Westpac took a step towards backing up its two degree commitment in April 2017, when the bank released a climate policy update. The new policy rules out finance for most new coal mines – including Adani's Carmichael project – and also makes it unlikely that the bank will fund any new coal power plants. While the policy is a step in the right direction, it doesn't go far enough to line up with the bank's two degree commitment. You can read our full analysis of what Westpac's climate policy update means for their future fossil fuel support here.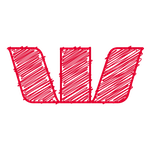 Since 2°C Commitment
total lending to fossil fuels
fossil fuels to renewables lending

$3.60

:

$1
How long since last fossil fuel expansion deal?

309 days
Policy to reduce fossil fuel exposure?

FAIL
Policy restricting fossil fuel lending?

PARTIAL
GOT A WESTPAC HOME LOAN?
You'll be amazed how powerful it can be
How is Westpac expanding fossil fuels?
Despite its two degree commitment, Westpac continues to loan to companies and projects that are expanding the fossil fuel industry, and has even helped finance a deal to enable the development of one of the biggest untapped gas deposits in Asia.
In April 2016 Westpac contributed a massive $90m to a refinancing deal for InterOil, which will be used to develop the Elk-Antelope unconventional gas fields in Papua New Guinea. These fields will provide gas for a new LNG facility, locking in decades of production of the highly greenhouse gas-intensive fuel. On top of Elk-Antelope's huge climate costs, unconventional gas production also poses terrible environmental risks.
Learn more
Find out more about the extent and impacts of banks financing fossil fuels, compare the lending positions of different banks and learn more about how to switch to a bank that aligns to your values.