westpac – still won't rule out funding adani carmichael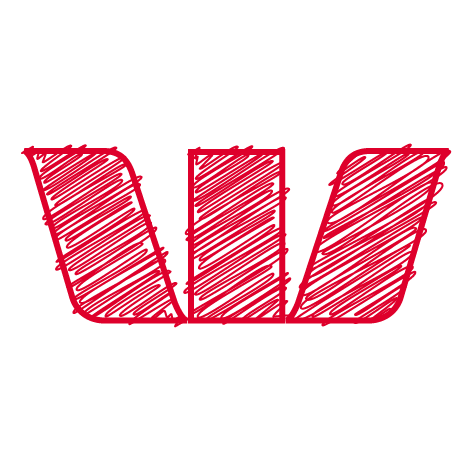 loaned to dirty fossil fuels globally since 2008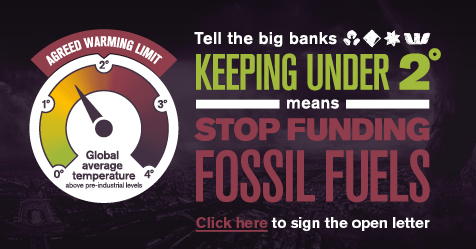 Our chance to get Westpac out of dirty fossil fuels
Despite the bank's sustainability claims, Westpac remains a major lender to fossil fuel projects, and is the only major Australian bank that hasn't distanced itself from the proposed Adani Carmichael mega coal mine.
Westpac is currently working to update its climate change policies and action plans, providing a major opportunity to cut off a source of potential funding to Adani and other dirty fossil fuel projects.
We need to act fast: contact Westpac today using the form below to demand that their updated climate policy clearly rules out lending to new fossil fuel projects, starting with the proposed Adani Carmichael mega coal mine!
Westpac's marketing made a little bit more honest
Has Westpac fulfilled it's commitments on two degrees?
Westpac has publicly committed to taking action to support the international aim of limiting global warming to less than 2°C above pre-industrial levels. But as the scorecard shows, the bank's recent activity has been completely inconsistent with that commitment.
A two degree warming limit gives us a very strict carbon budget to work within, meaning 80% of known fossil fuel reserves must stay underground if we are to have even a 75% chance of not exceeding the limit.
What does this mean for Westpac? Well the obvious place to start is excluding new investments that expand the fossil fuel industry. Beyond this, the bank needs to reduce its exposure to the sector by 2030 and become coal-free in five years.

GOT A WESTPAC HOME LOAN?
You'll be amazed how powerful it can be
How is Westpac expanding fossil fuels?
Despite its two degree commitment, Westpac continues to loan to companies and projects that are expanding the fossil fuel industry, and has even helped finance a deal to enable the development of one of the biggest untapped gas deposits in Asia.
In April 2016 Westpac contributed a massive $90m to a refinancing deal for InterOil, which will be used to develop the Elk-Antelope unconventional gas fields in Papua New Guinea. These fields will provide gas for a new LNG facility, locking in decades of production of the highly greenhouse gas-intensive fuel. On top of Elk-Antelope's huge climate costs, unconventional gas production also poses terrible environmental risks.
Learn more
Find out more about the extent and impacts of banks financing fossil fuels, compare the lending positions of different banks and learn more about how to switch to a bank that aligns to your values.