BACKING AUSTRALIA'S WORST CLIMATE WRECKERS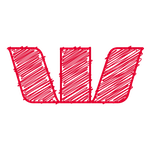 $9 billion
LOANED TO DIRTY FOSSIL FUELS GLOBALLY SINCE 2016
Westpac has provided a total of $9 billion to the coal, oil and gas industries in the seven years since the Paris Agreement was signed. 
Westpac has shown no sign of letting up on its climate-wrecking lending spree either. Fossil fuel lending jumped in 2022 to $1.7 billion, its highest annual figure since 2016. 
But the most concerning aspect is who the bank continues to lend to. Just last year, Westpac handed over its customers' money to some of Australia's chief climate wreckers Woodside and Santos, and to Global Infrastructure Partners in a loan for the Pluto 2 LNG Train, one of Australia's dirtiest new fossil fuel projects. Westpac was still exposed to Whitehaven Coal, Australia's largest undiversified coal miner, until 31 July 2023, from a loan given in 2020.*  
Tell Westpac that its Paris Agreement pledge means no new fossil fuels!
Westpac's year of dirty deals
Westpac is trending in the direction of being a climate laggard, not a climate leader. 
In 2022 alone, Westpac funded two of Australia's dirtiest companies, Santos and Woodside. 
Woodside has five new oil and gas expansion projects in its pipeline. If they go ahead, they would see 2.1 billion tonnes of CO2 entering our atmosphere, equivalent to more than 4.5 times Australia's 2021 emissions. 
Santos also has five major new oil and gas projects in its pipeline, which would see over an estimated 1 billion tonnes of CO2 entering our atmosphere, equivalent to 2.2 times Australia's annual emissions. 
Westpac also provided $290 million to Global Infrastructure Partners in a $4.6 billion loan for acquisition of a 49% stake in the Pluto 2 LNG project. This project will be used to process gas from Woodside's Scarborough gas field off the coast of Western Australia. Conservative estimates have placed emissions from Scarborough's combusted gas at 687 million tonnes of CO2. Independent analysis has concluded the project represents a "represents a bet against the world implementing the Paris Agreement".
Westpac's fossil fuel lending since Paris  
The chart shown right shows Westpac's year-on-year lending to different fossil fuel sectors since January 2016. The charts shown below include lending to expansion projects and lending to companies with fossil fuel expansion plans. 
We have included Westpac's own reported exposures to fossil fuels as a further demonstration of the bank's trends.
The chart shown right shows Westpac has loaned over $9 billion to fossil fuels since 2016, this includes: 
$1.7 billion to coal,
$2.3 billion to gas (exc. LNG)
$2.9 billion to LNG
$2.1 billion to oil
Westpac's funding for new fossil fuel projects since Paris 
Since 2016 Westpac has loaned $1.2 billion to new fossil fuel projects, including:
$35 million to new coal projects,
$101 million to new gas projects (exc. LNG)
$1 billion to new LNG projects
$20 million to new oil projects
In total, these projects would result in 3 billion tonnes of CO2-equivalent.
Westpac's funding for companies with expansion plans
Since 2016 Westpac has loaned $3.8 billion to companies with fossil fuel expansion plans through 'corporate finance' debt facilities.
Westpac is currently still exposed to three of Australia's worst climate-wrecking companies with corporate finance loans:
Santos
Woodside
Whitehaven Coal
Westpac's customers – case studies
Santos
In August 2022, Westpac loaned $65 million to Santos as part of a $1.8 billion loan. This loan was related to the highly controversial Barossa gas field Santos is currently developing, a project that is disputed by traditional owners of the Tiwi Islands, the waters of which is where the project is located. 
In September 2022, Tiwi Islands traditional owners won a federal court challenge against Santos' Barossa project. The court ruled that Santos had failed to adequately consult Tiwi Islands traditional owners about the project. Santos challenged the ruling, but its appeal was rejected by the Federal Court in December. Despite the ruling and the Munupi people of the Tiwi Islands declaring "Munupi people don't want any fossil fuel activities off the coast line of the Tiwi Islands", Santos remains adamant that first gas will be achieved from Barossa in the first half of 2025. 
Santos' own lawyers argued in court that traditional owners' connection to sea and country was more like a personal interest, "in the sense of a past time or a hobby" than a genuine legal interest. That Santos considers traditional owners' interest in the land to be a "hobby" shows a complete disregard for the rights of Indigenous Australians. 
This loan in particular was mired in controversy due to the appalling fact that it occurred whilst the Barossa gas project was being disputed by Tiwi Islands Traditional Owners. Read all about this loan in our blog post. 
In April 2023, Westpac received a human rights complaint for its involvement in the loan from six people from the Munupi, Malawu and Jikilaruwu clans on the Tiwi Islands, and one from Larrakia country in Darwin, assisted by Equity Generation Lawyers. The complaint demands that NAB withdraw from its current loan to Santos and to not finance the associated Darwin LNG project, which would process Barossa gas. Read all about this loan in our blog post.
Whitehaven Coal
Westpac, as part of a syndicate of 12 banks, loaned Whitehaven $1 billion in 2020. Whitehaven's current loan facility with these banks is due to end in July 2023, but the company says it is currently in negotiations to refinance and extend this loan. With loan discussions reaching their final stages, Westpac has not ruled out giving Whitehaven more money!
In the last decade Whitehaven has more than doubled its production. At the company's 2021 AGM, CEO Paul Flynn confirmed Whitehaven could more than double its coal production again by 2030 through these new coal projects. This is in stark contrast with the climate science that says 95% of Australia's coal reserves must remain unburned, and coal supply must decline 11% every year between 2020 and 2030 to limit global warming to 1.5ºC means.
On Friday 21 April, Whitehaven Coal announced it will fast-track mining of its new Vickery thermal coal deposit, with construction taking place as early as June this year. The scheduled open-cut thermal coal mine will begin with a 'box-cut', producing 1 million tonnes of thermal coal per annum as early as 2024, which Whitehaven plans to rapidly upscale to produce 10 million tonnes of coal per annum in 2025.
This speaks to a giant loophole in Westpac's policy: it does not have restrictions on providing corporate finance to existing coal mining clients who are developing new coal mines. That's a massive problem. A report by Global Energy Monitor published in October 2022 found that almost 80% of finance for new coal projects is coming from corporate finance. 
As long as Westpac continues to fail to rule out providing more finance to Whitehaven, it is complicit in their coal expansion.
UPDATE: On July 17 2023 Whitehaven Coal announced it had failed to renew its $1 billion corporate loan from a syndicate of banks including Westpac and NAB which had been in place since February 2020. This loan was first inked in early 2013, meaning this failure to renew marks the end of ten years of financial backing from major banks. Westpac is no longer exposed to Whitehaven Coal, and Whitehaven Coal no longer has the financial backing of any of Australia's big four banks.
However, Westpac's current policy settings still remain inadequate and enable it to provide corporate finance to, or arrange bonds for companies developing new coal projects. Westpac must rule out all kinds of finance to companies with plans to expand the coal sector.
Westpac climate scorecard since January 2016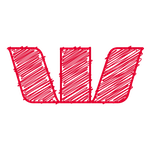 Total lending to fossil fuels
Lending to companies with expansion plans
Lending to expansionary projects
Total emissions enabled from expansionary projects (tonnes CO2)
The data in this section covers the timeframe 1 Jan 2016 – 31 Dec 2022
New fossil fuels
Project finance policy
wdt_ID
Corporate finance policy
Lending examples
Coal mines
X
80
Doesn't rule out companies building new or expanded coal mines
Whitehaven Coal
Coal power plants
X
82
Doesn't rule out companies building new or expanded coal power plants
Gas fields
Doesn't rule out new or expanded gas fields
84
Doesn't rule out companies building or expanded new gas fields
Woodside
Santos
Beach Energy
Gas power plants
Doesn't rule out new or expanded gas power plants
85
Doesn't rule out companies building new or expanded gas power plants
Snapper Point Gas-Fired Power Plant
LNG projects
Doesn't rule out new or expanded LNG projects
86
Doesn't rule out companies building new or expanded LNG projects
Pluto 2 LNG Train
Oil fields
Doesn't rule out new or expanded oil fields
87
Doesn't rule out companies building new or expanded oil fields
Santos

Appendix
Market Forces report lending differently to the banks
Each of the big four banks report their fossil fuel exposures based on their lending portfolio to the industry. However, the banks use different reporting methodologies, with some reporting in more detail than others in terms of total exposures to the fossil fuel supply chain. 
Market Forces reports on the lending that banks participate in each year, including refinancing of existing deals. We consider each refinancing a conscious decision by a lender to continue supporting a company or project, and lending groups can and often do change upon refinancing and we want to capture this.
In addition, through refinancing existing loans for a new fixed term, a bank is making money available to a fossil fuel company that it otherwise would not have if the bank had decided to not refinance.
When banks report on exposure however, refinancing will not show up as 'additional exposure' unless the bank decides to commit more money, as that money is already on the bank's books. Whilst this approach is legitimate, we believe it doesn't capture the extent of support the banks provide to companies by refinancing, which is essentially to provide more money to fossil fuel companies for longer periods of time. 
Westpac's reported fossil fuel exposure
Westpac reported fossil fuel exposures include:
Oil and gas extraction and exploration, metallurgical coal mining and metallurgical coal in diversified miners, thermal coal miners, LNG terminals, coal rail, coal ports, gas-fired electricity generation, black and brown coal-fired electricity generation, 'liquid fuel' for electricity generation, oil and gas refining, oil and gas distribution and retail.
Westpac updated its exposure reporting in 2020 in the current format, prior to 2020, Westpac reported on oil and gas extraction, coal and gas-fired power generation.
Subscribe for email updates: be part of the movement taking action to protect our climate.