2015 was a monumental year for campaigning to get finance and investment away from fossil fuels. Check out some of our wins and highlights of the year!
Westpac to 2°
Westpac commits to operating in a manner consistent with keeping global warming below two degrees.
NAB and CBA support 2°
Both NAB and Commonwealth Bank adopt the goal of keeping global warming to below two degrees, acknowledging their responsibility in helping the world meet that goal.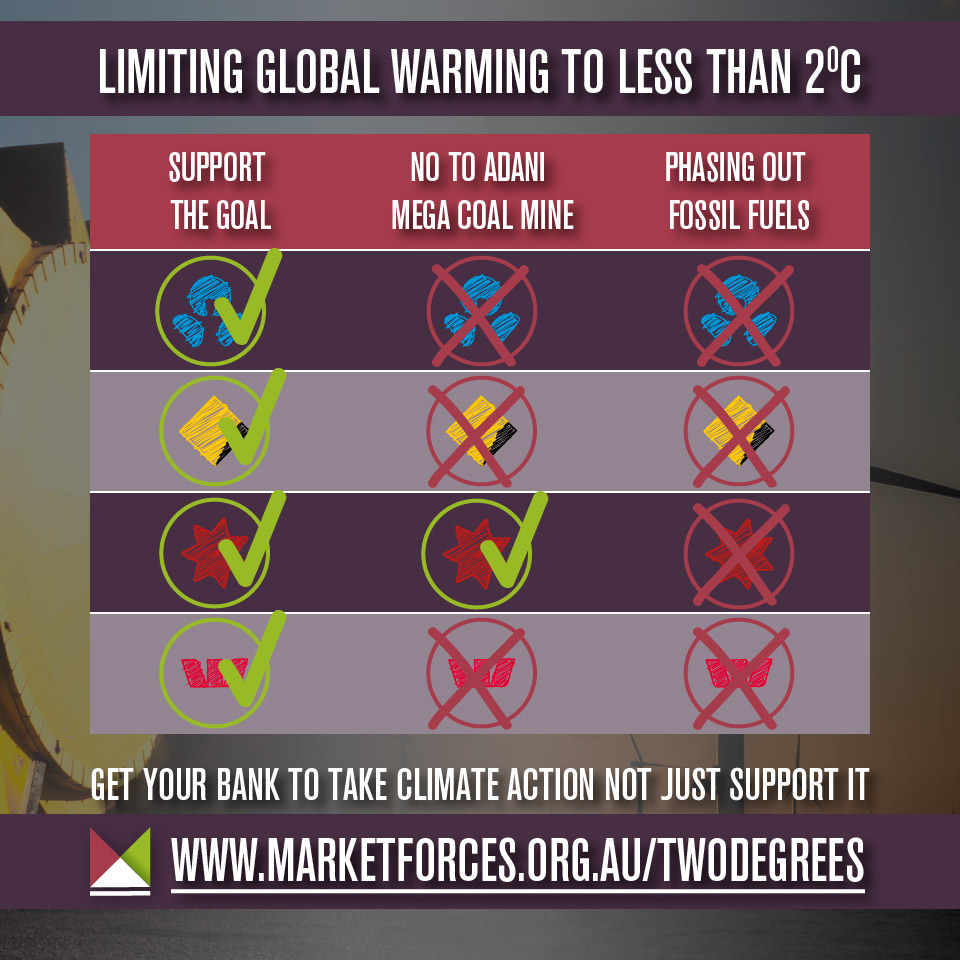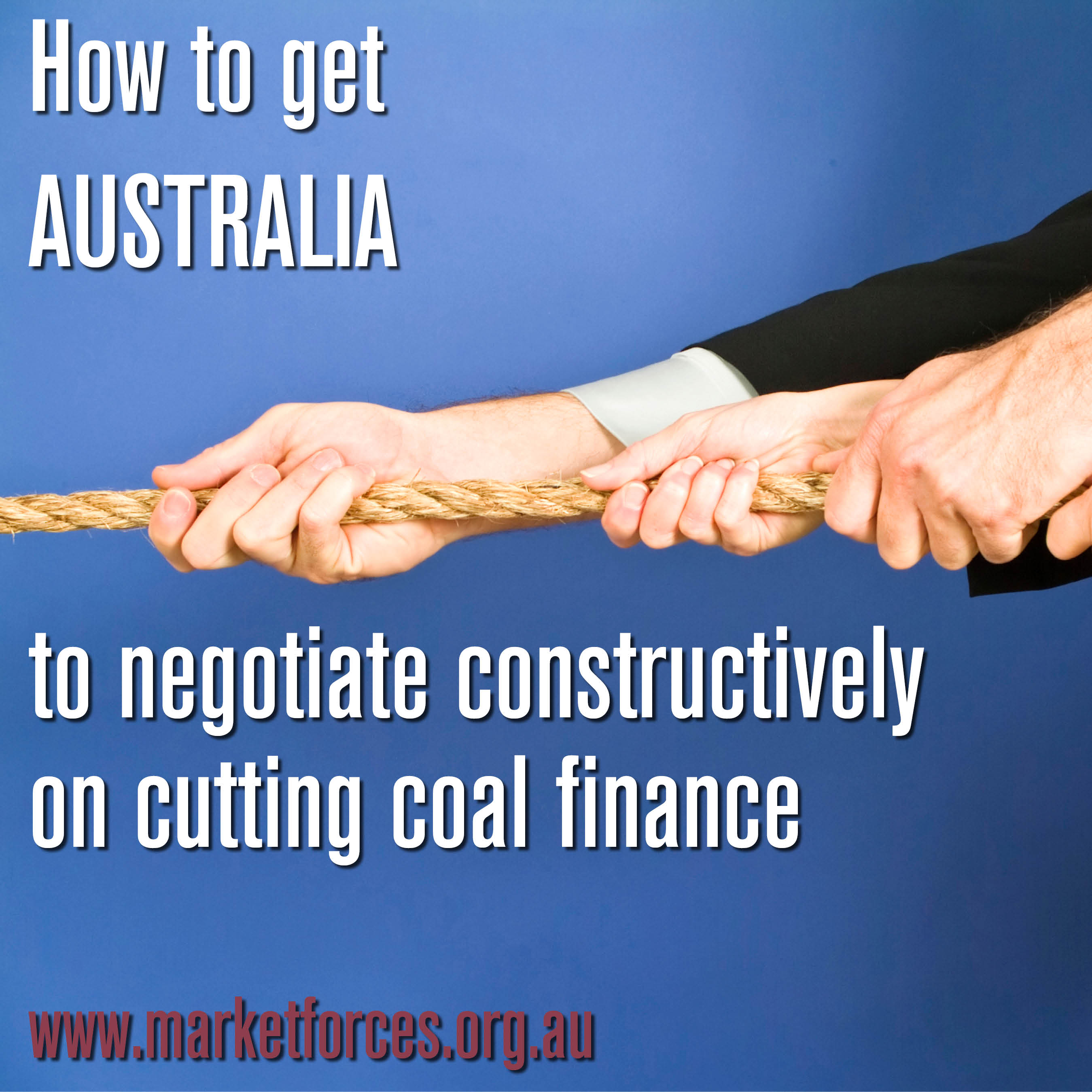 Cutting coal finance
Australian government is pressured into supporting a deal among OECD countries to limit government-backed credit to overseas coal power stations.
Insurers' climate change pain
We reveal the losses Australia's major insurance companies have incurred over the past five years due to claims exceeding natural disaster provisions. This work kickstarted our campaign calling on insurers to get serious about climate change.
---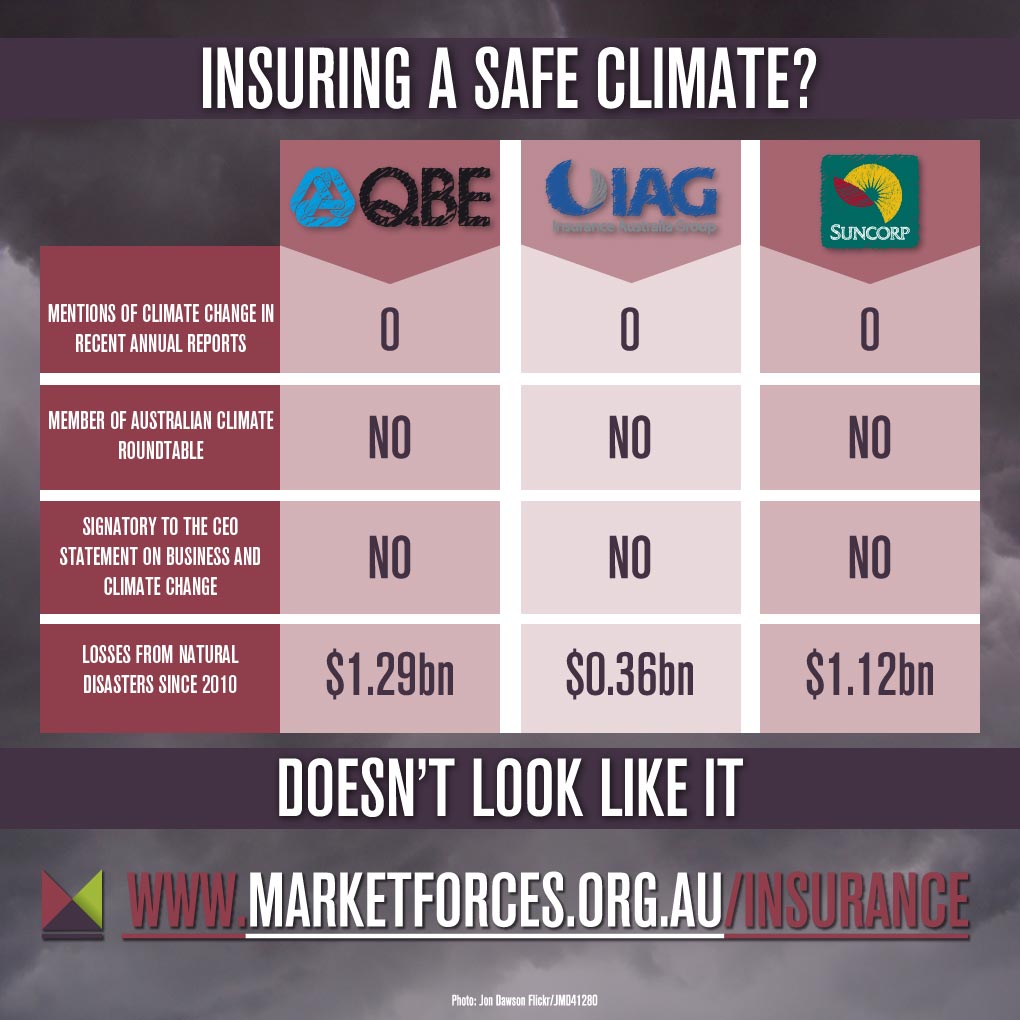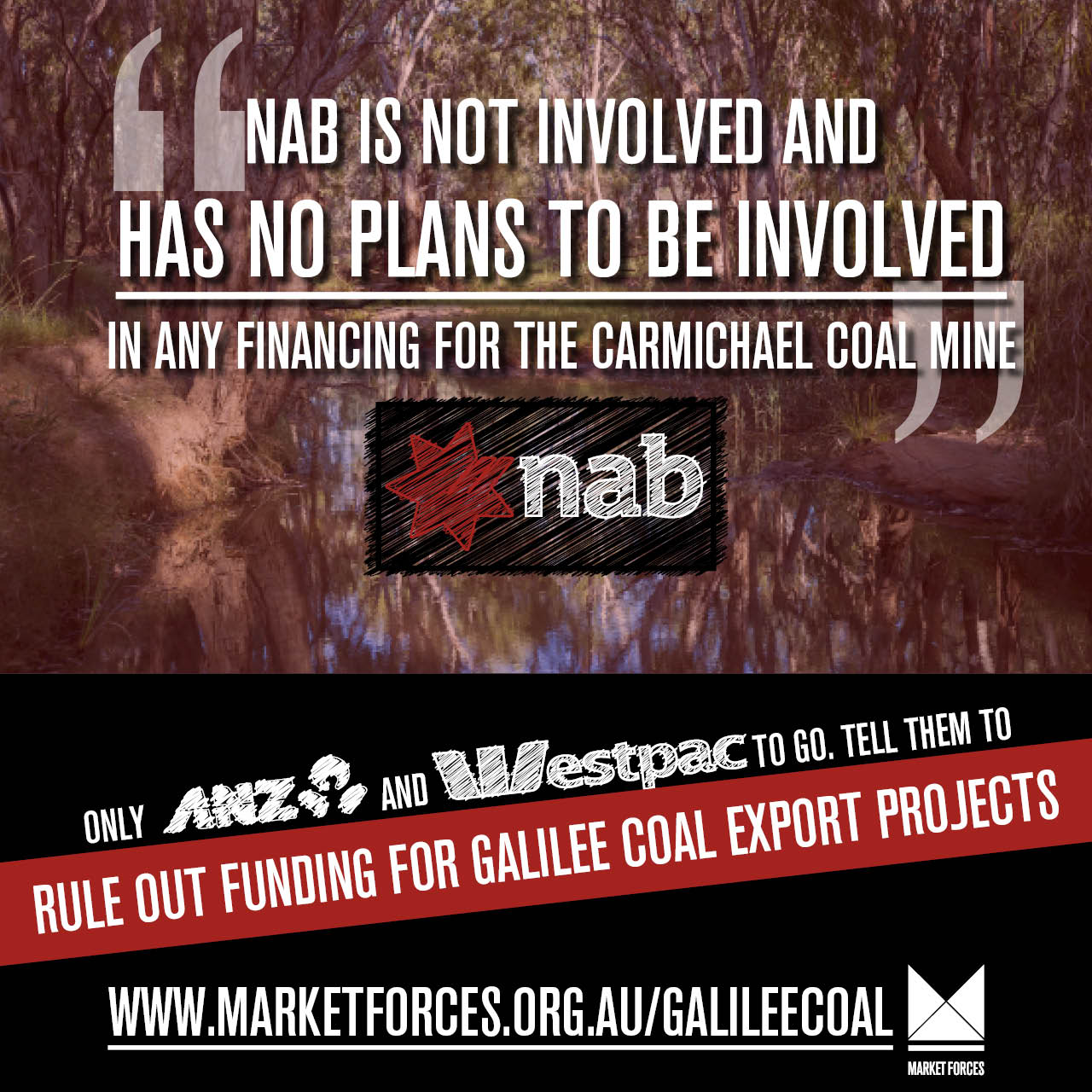 NAB rules out Carmichael finance
NAB says it is not involved and has no plans to be involved in any financing for the Carmichael coal mine.
Super divestment progress
As part of our ongoing campaign to get super funds out of fossil fuels, First State Super takes its first steps along the divestment pathway, joining the likes of HESTA, Local Government Super and AMP.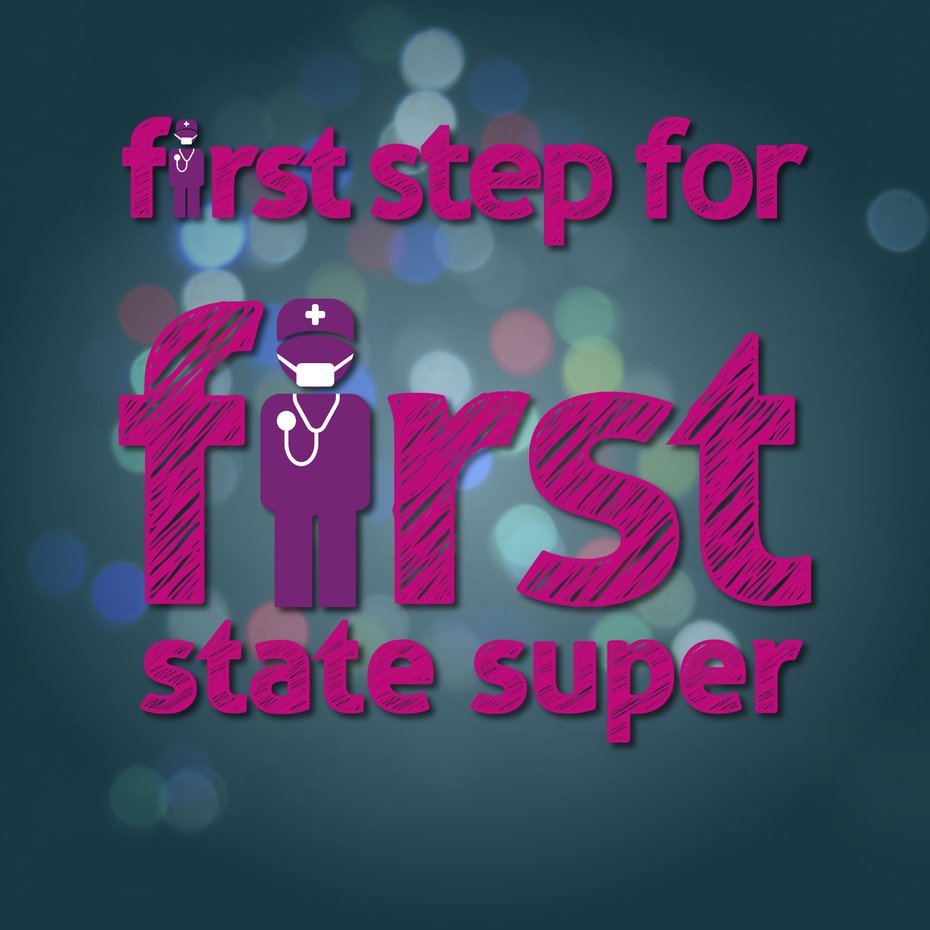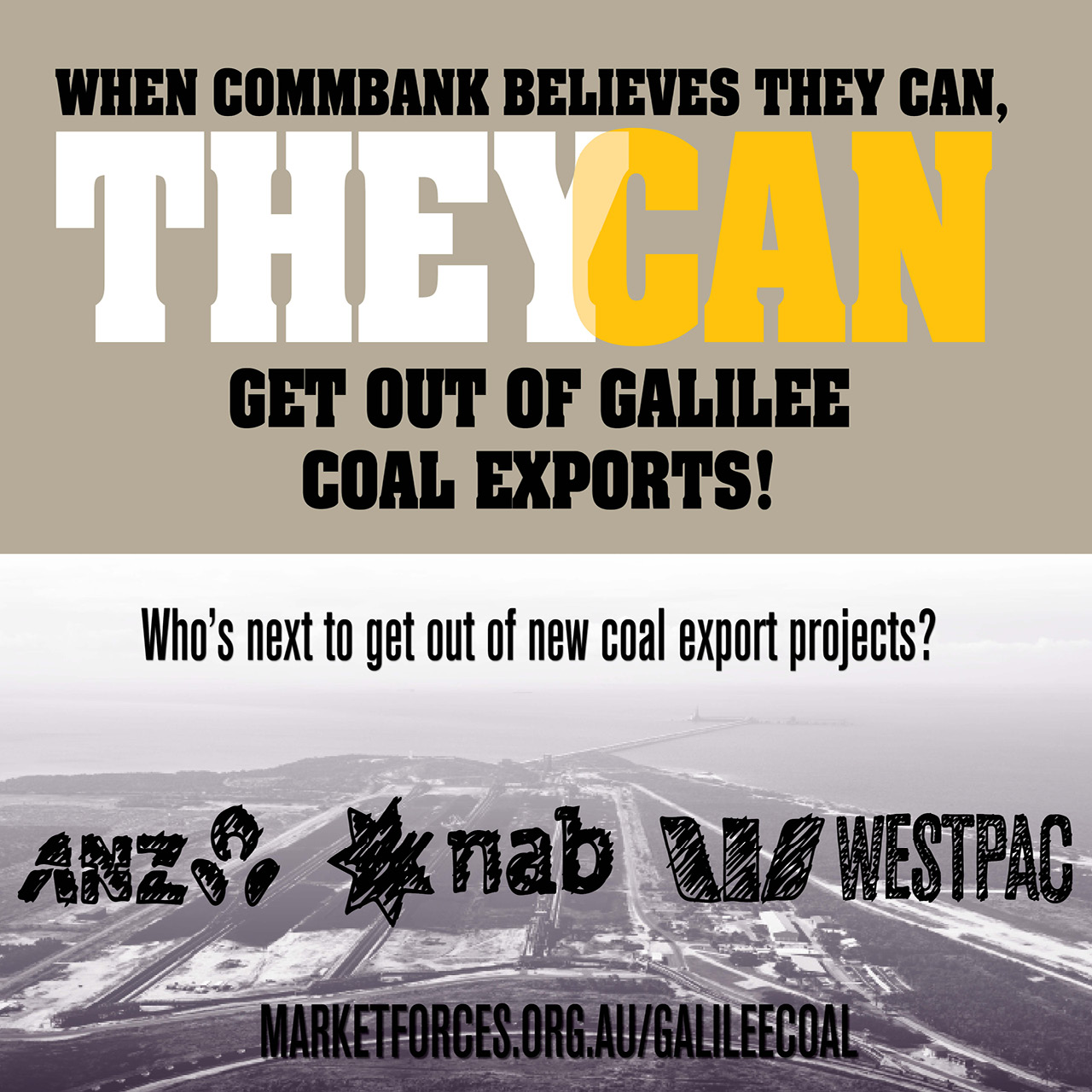 Fracking Finance report
We launch Fracking Finance, joining the dots between Australia's big banks and the companies trying to expand the coal seam gas industry.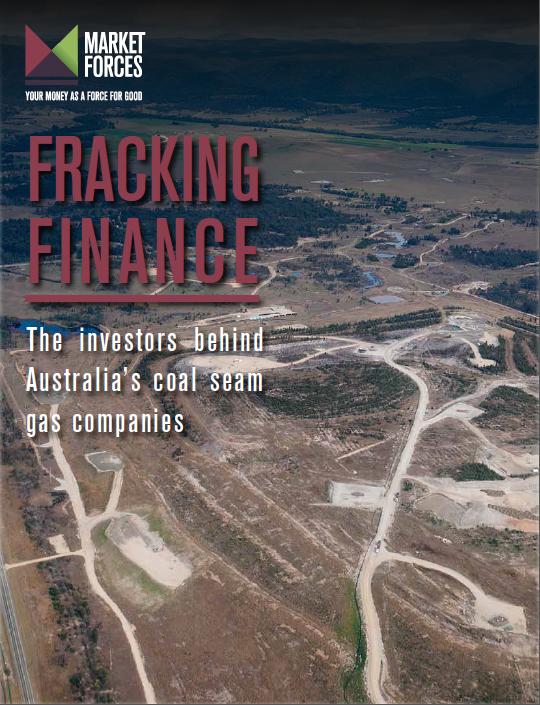 Fueling the Fire
We launch Fueling the Fire, which exposes the biggest lenders to the Australian fossil fuel industry.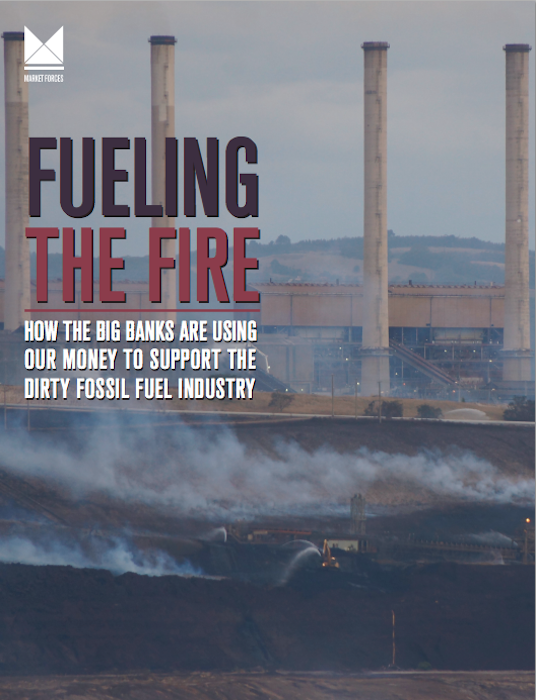 ---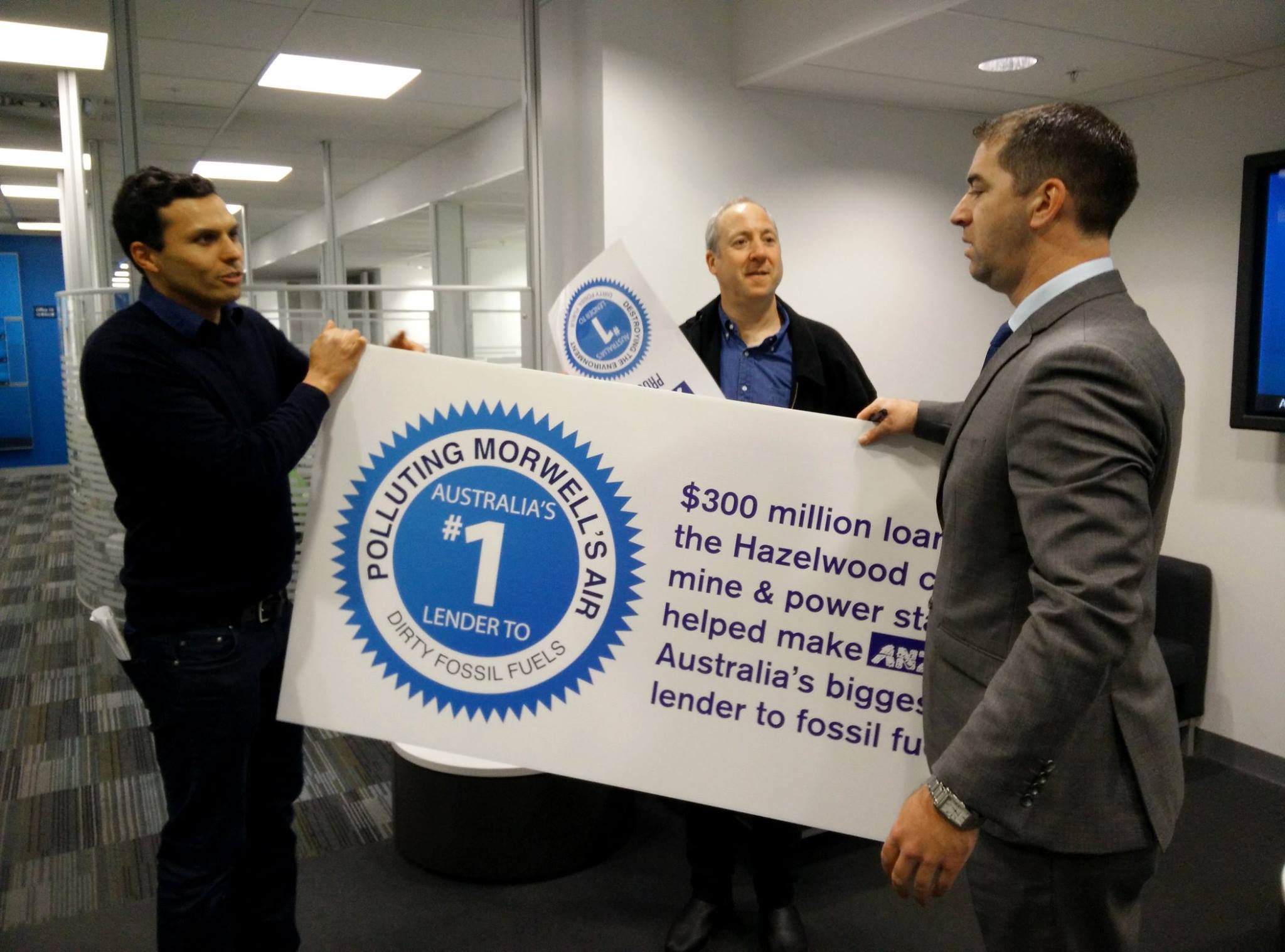 The worst of the worst
We award ANZ Australia's biggest lender to fossil fuels at their Bourke Street branch in Melbourne's CBD.
---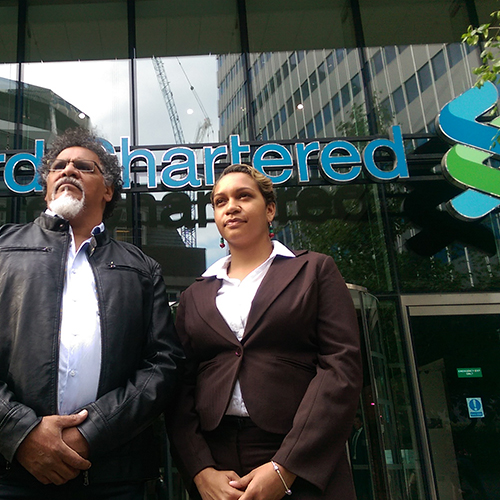 ---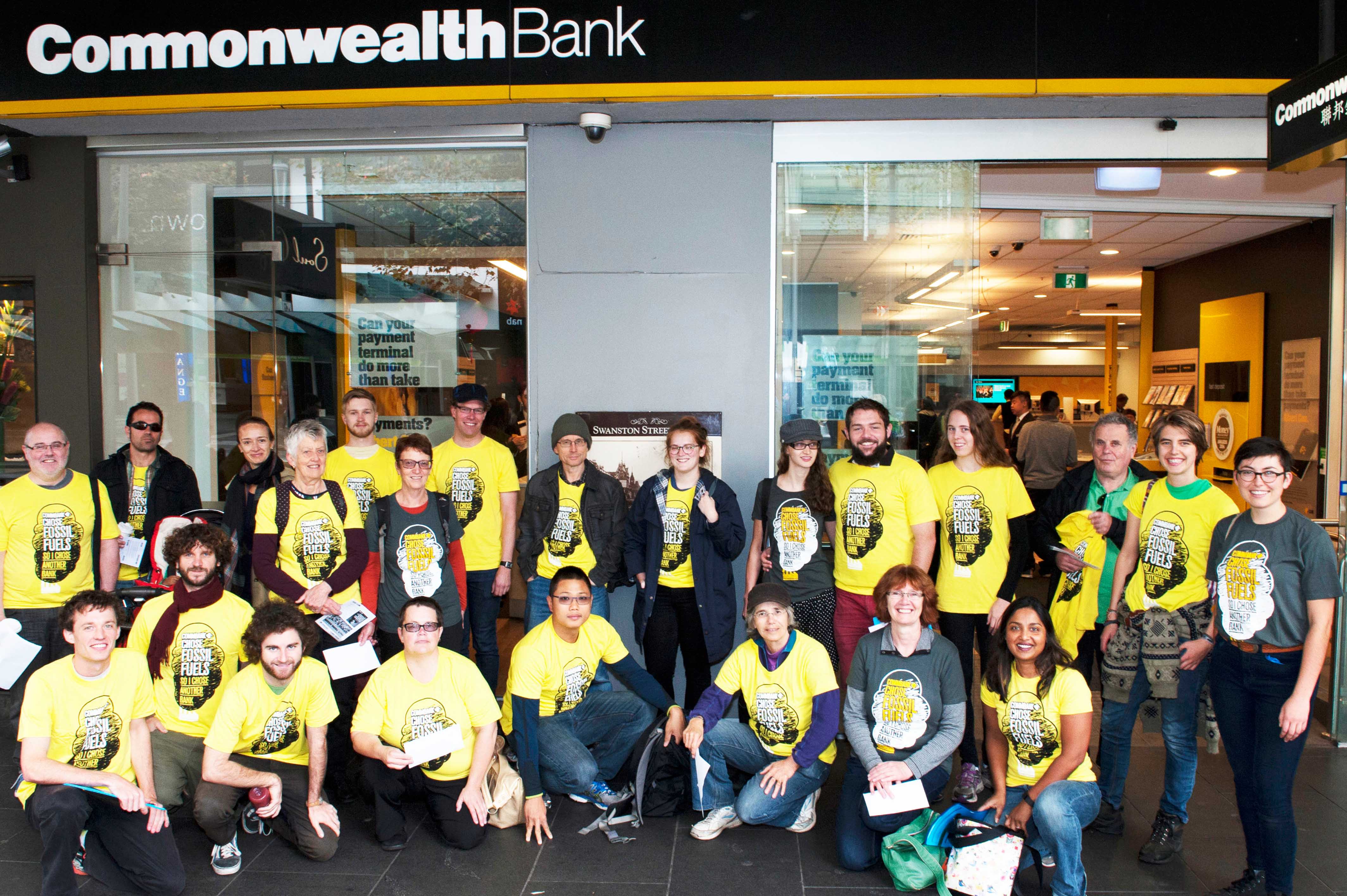 French banks out of Galilee coal
Three French banks – all among the top 20 lenders to coal in Australia – rule out financing the proposed Galilee coal export projects, including Carmichael and Abbot Point.
---
---
February
Revealing the government's dirty coal agenda
We revealed how the Australian government lobbied overseas banks to support the proposed Galilee Basin coal projects that would ship coal through the Great Barrier Reef World Heritage Area, after the banks had ruled out finance for the expansion of Abbot Point.